Brianna Rice is our Female Athlete of the Week! Coach says "she is the only manager we have for 99 athletes. She is a dependable, hard worker with excellent character who does everything she is asked to assist coaches and athletes on our team." Way to go Brianna! #TheBulldogWay
Abraham Meadows is our Male Athlete of the Week! Coach says "he is always engaged and willing to do what I ask if him with enthusiasm!" We are proud of you, Abraham! Keep it up! #TheBulldogWay
Last week at the IMS intrasquad track meet, we had two athletes break records. Annabelle Compton set the IMS record for the girls 3200M with a time of 13:57.65. Noah Edington set the IMS record for boys shot put with a throw of 38' 5.5". Great job! #TheBulldogWay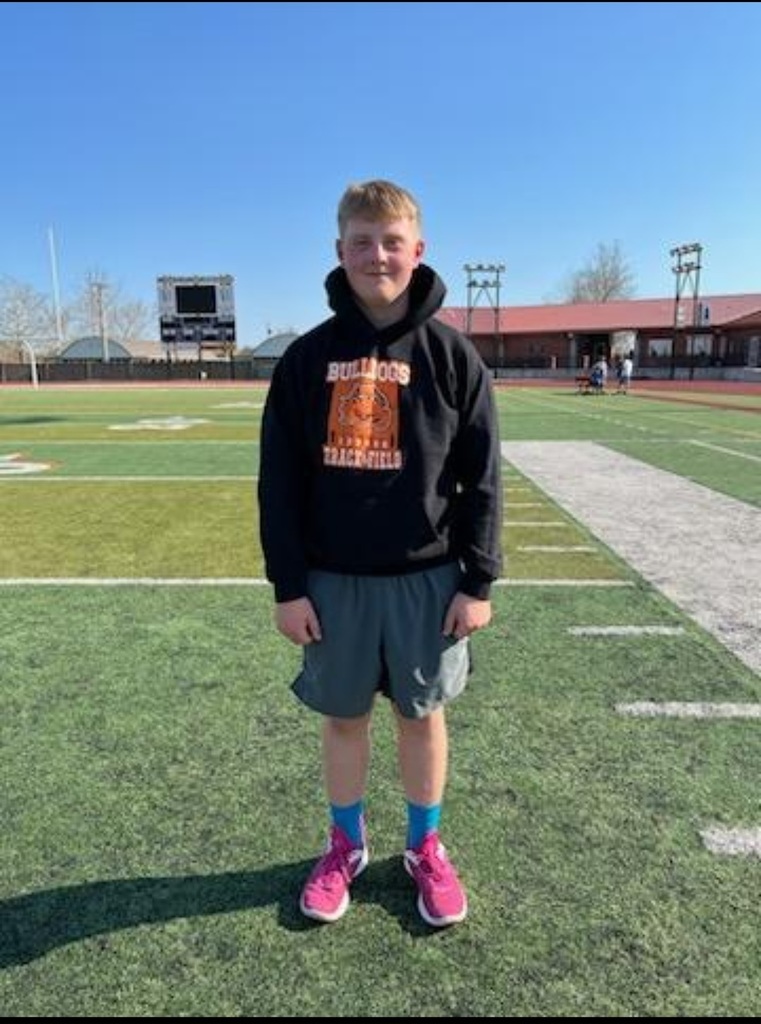 Attention 7th grade students! It's time to get signed up for the Washington, D.C. trip 2024. Please bring your parents/guardians to the informational meeting on Thursday, April 13 at 6:30 PM in the IMS library. See you there!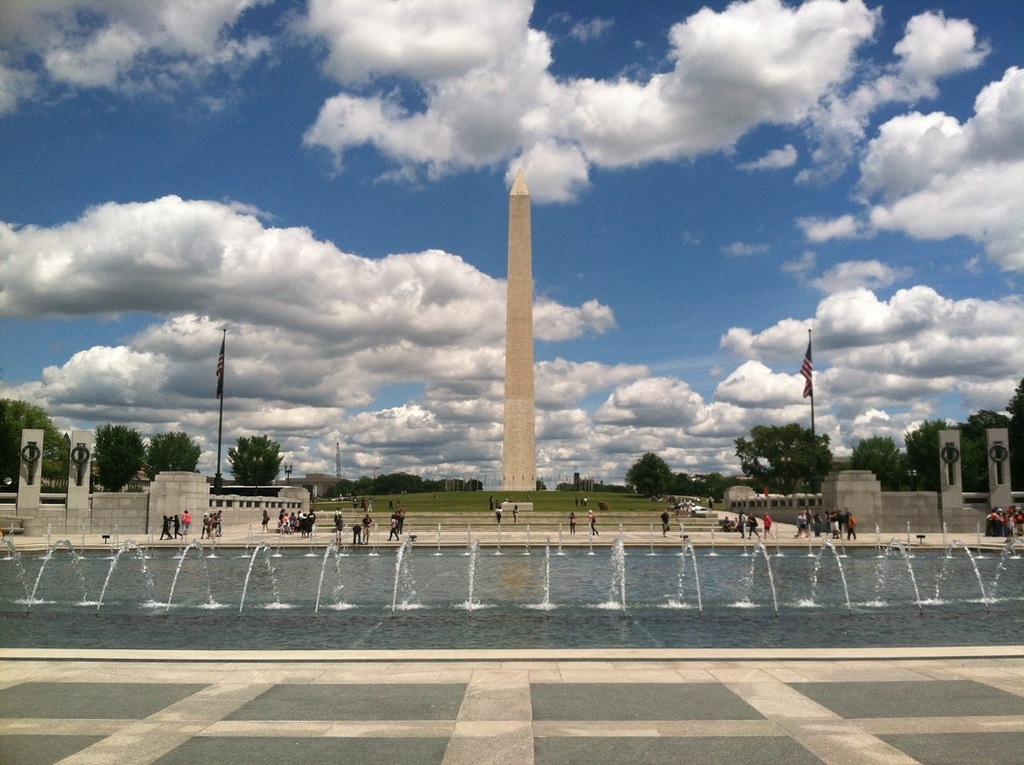 Today is National Assistant Principal's Day and IMS is lucky to have one of the best on staff, Sam Carnes. It is his first year as the AP/AD at IMS and he has been a great addition to the IMS staff. Thank you Mr. Carnes for your support of our students and staff!
This week's events. If you have a chance come out and support our students! #TheBulldogWay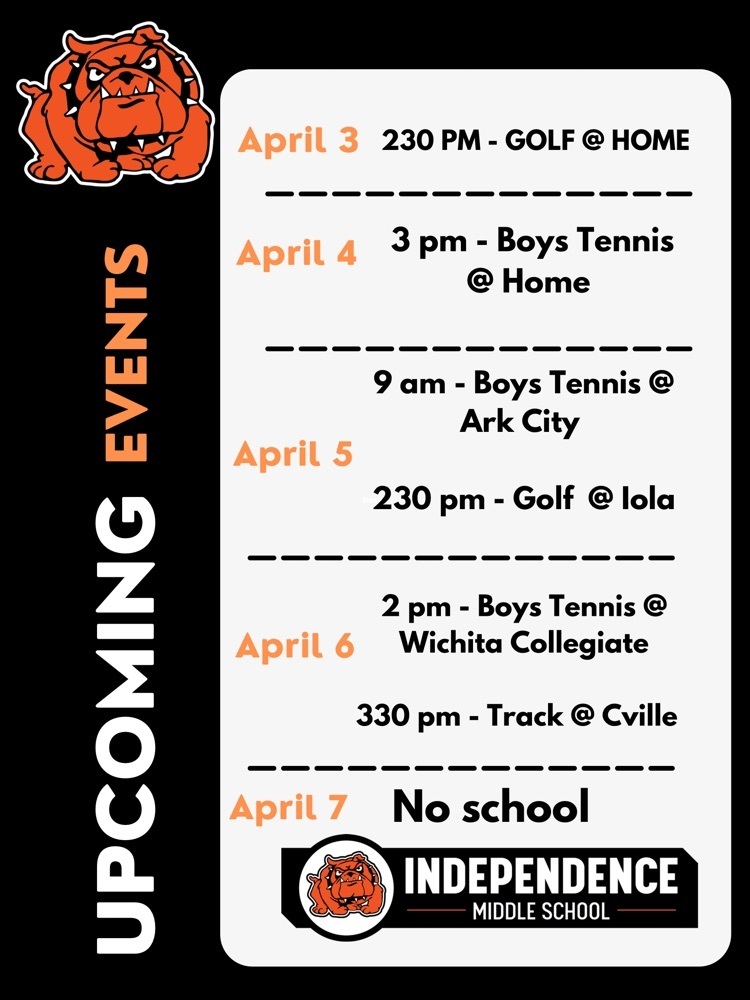 Kaylee Woollard has completed Reading Plus! Great job, we are so proud of you! #TheBulldogWay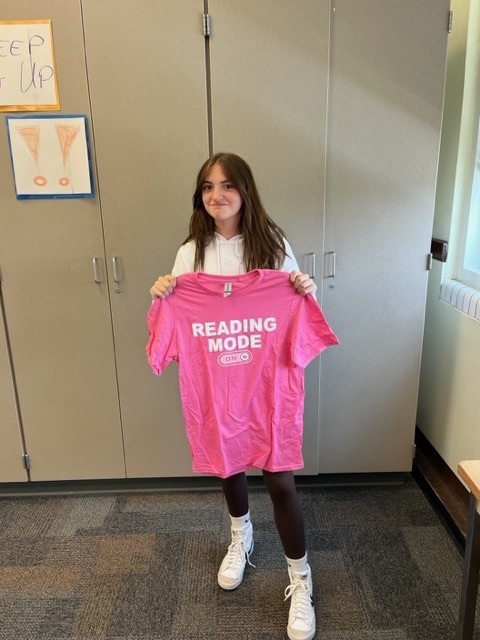 Our Classified Staff of the Month is Mrs. Potter!!!! Mrs. Potter is our ISS supervisor but also wears so many different hats in our building. She is vital to helping our classroom teachers be successful. We appreciate all she does for our students, teachers and administration. Congrats!! #TheBulldogWay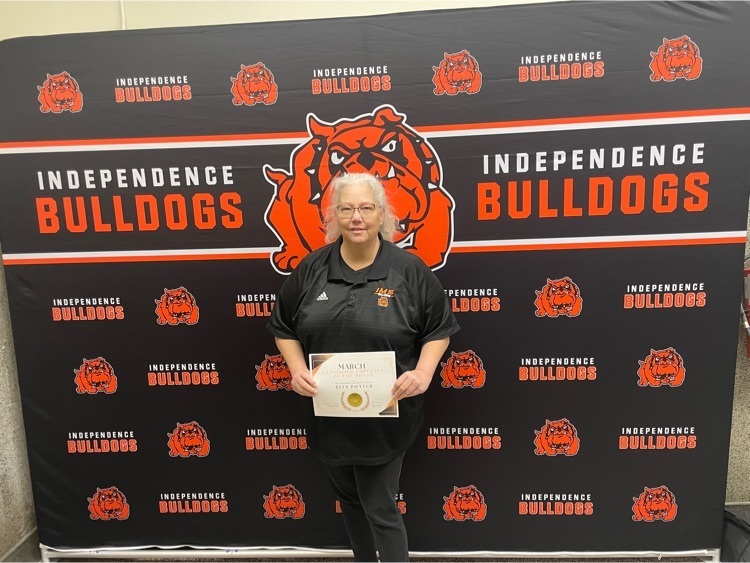 Our Teacher of the Month is Mrs. Reardon. Students report they "love the stories she tells in class" and that she is a "really good teacher." In addition to being a strong classroom teacher, Mrs. Reardon does a lot for students outside of the classroom as well. For example, she made and donated a quilt as a fundraiser for a colleague who's experiencing family medical issues; she also randomly pays off student's library fines. Thanks for all you do, Mrs. Reardon! #TheBulldogWay
Come out for a great time with your daughter! Daddy-Daughter Dance!!
Bulldog Tennis had their first tennis matches of the year! They won 10 of 16 matches!!! Great start to the year, keep working! #TheBulldogWay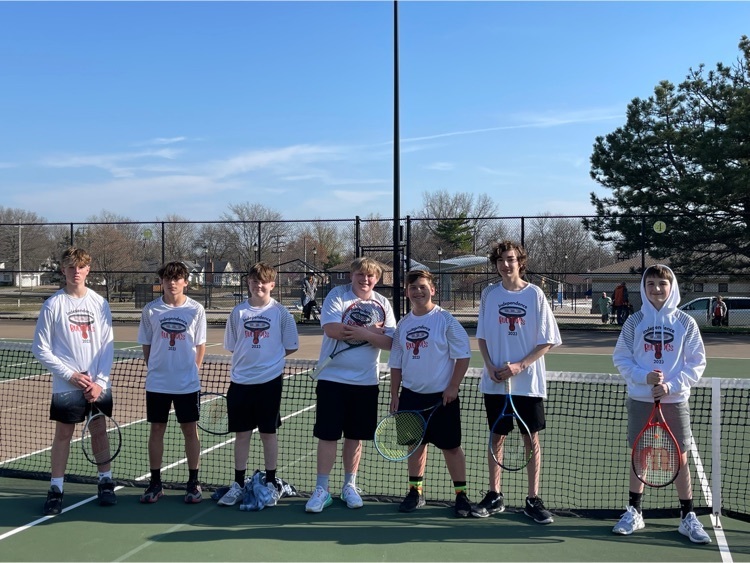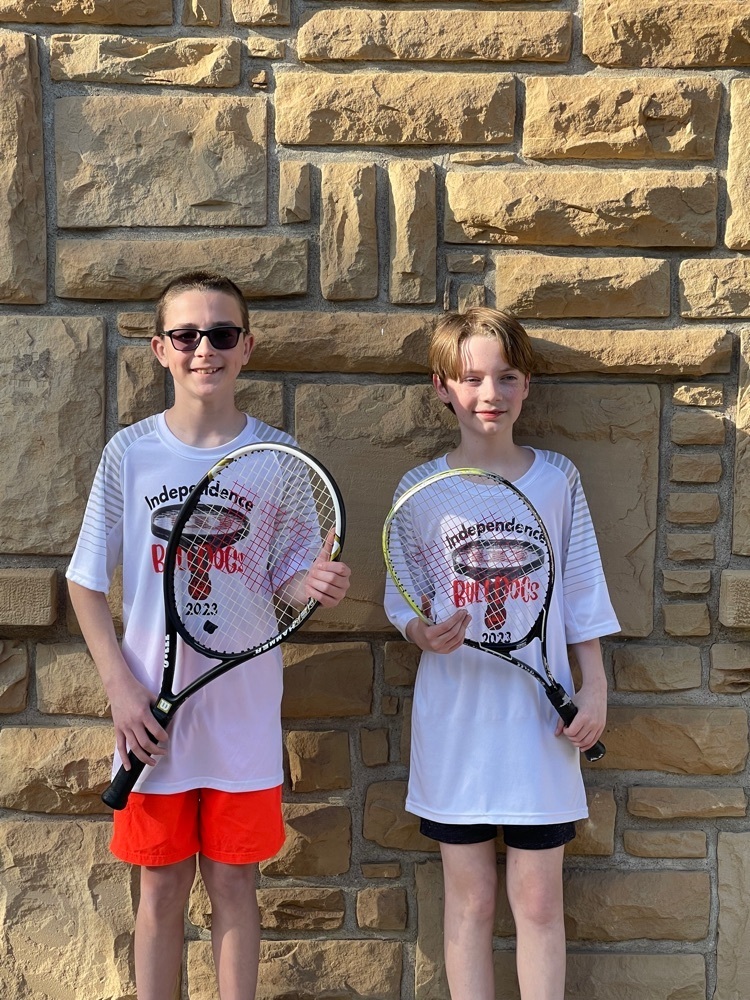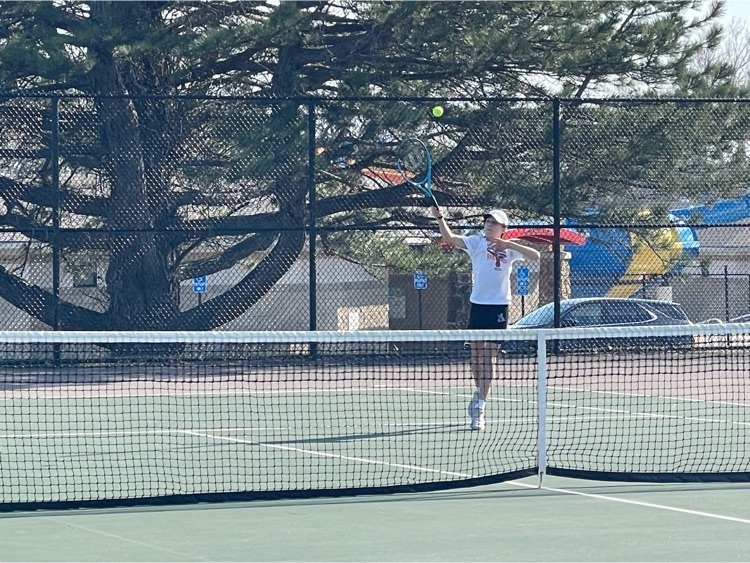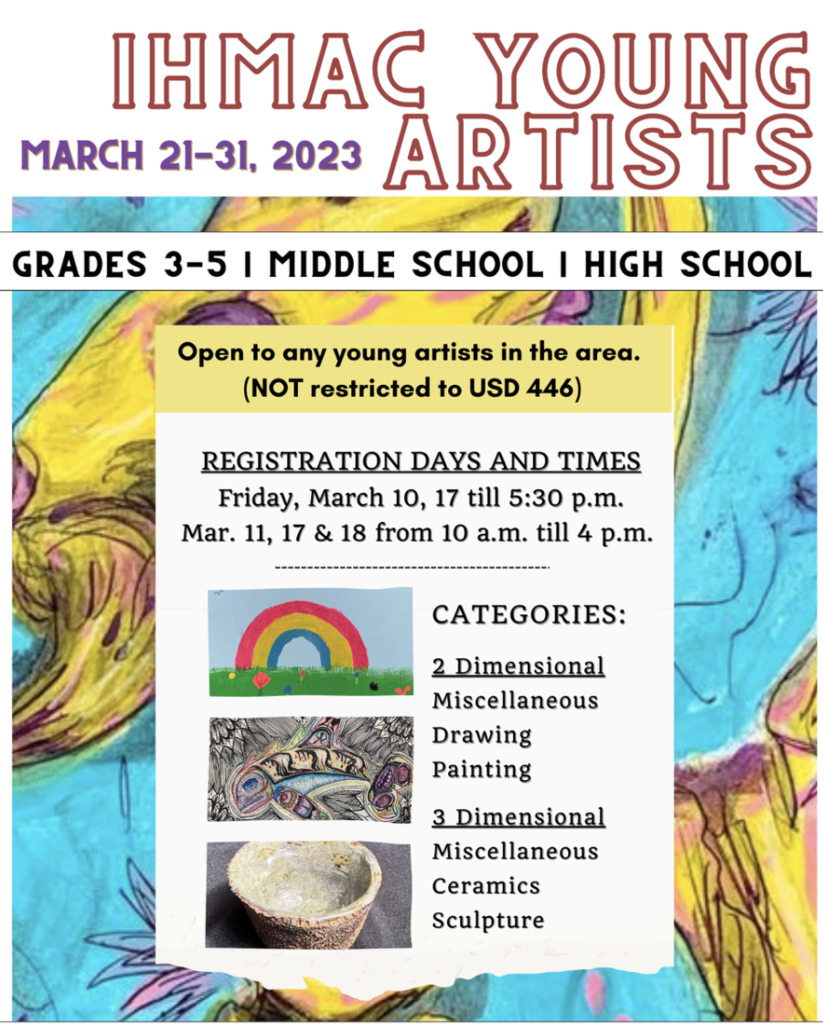 Students are off to a great start with State Assessments! They "hit it out of the park." Students were met by Independence Community College Cheer and Daylight Donuts! Appreciate our Counseling Department and Communities in Schools program setting our students up for success! #TheBulldogWay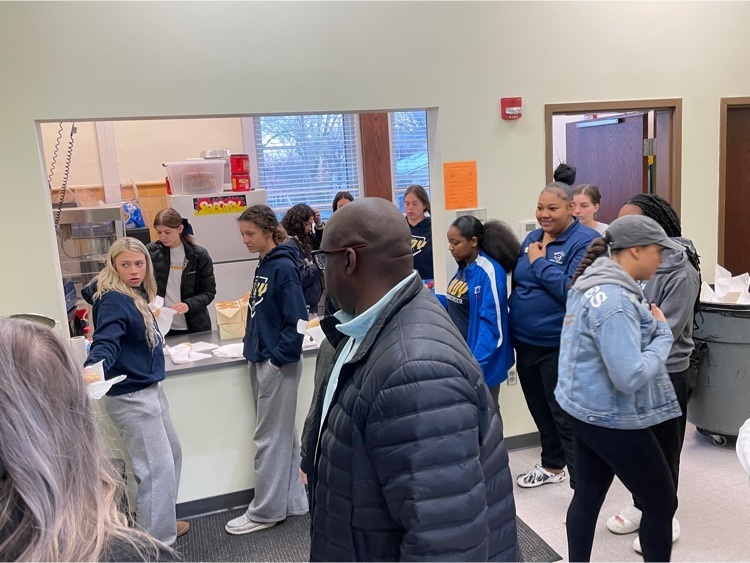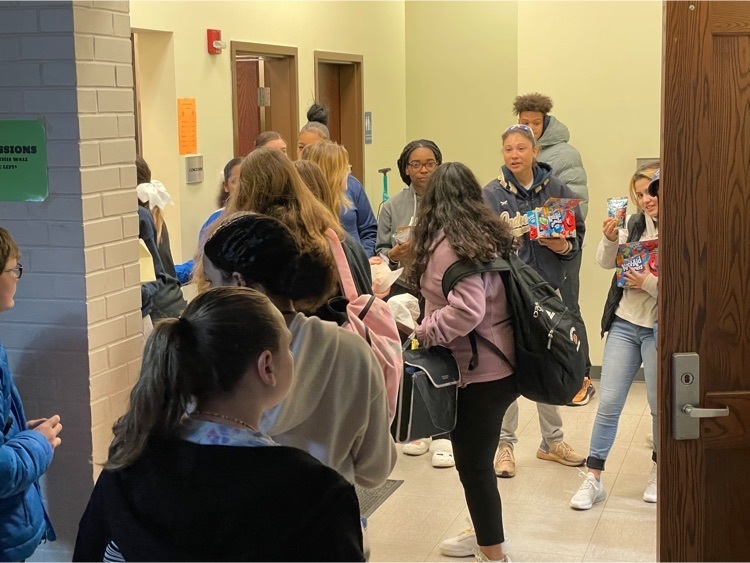 This week's events! #TheBulldogWay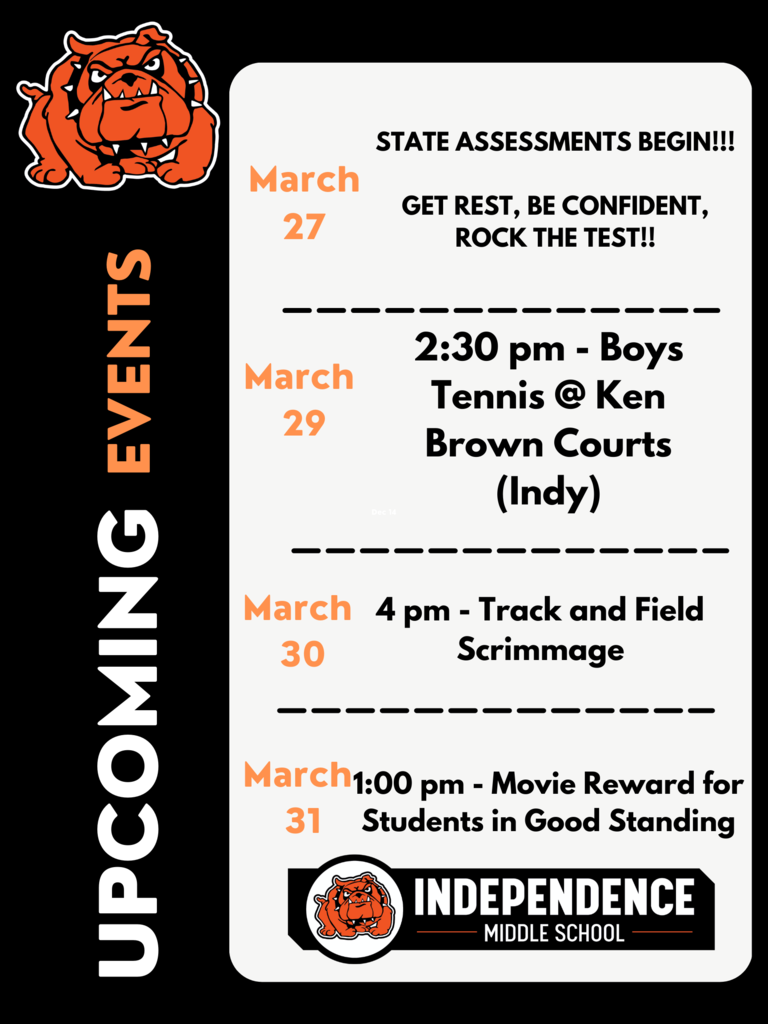 State Testing begins tomorrow for all students. #theBulldogWay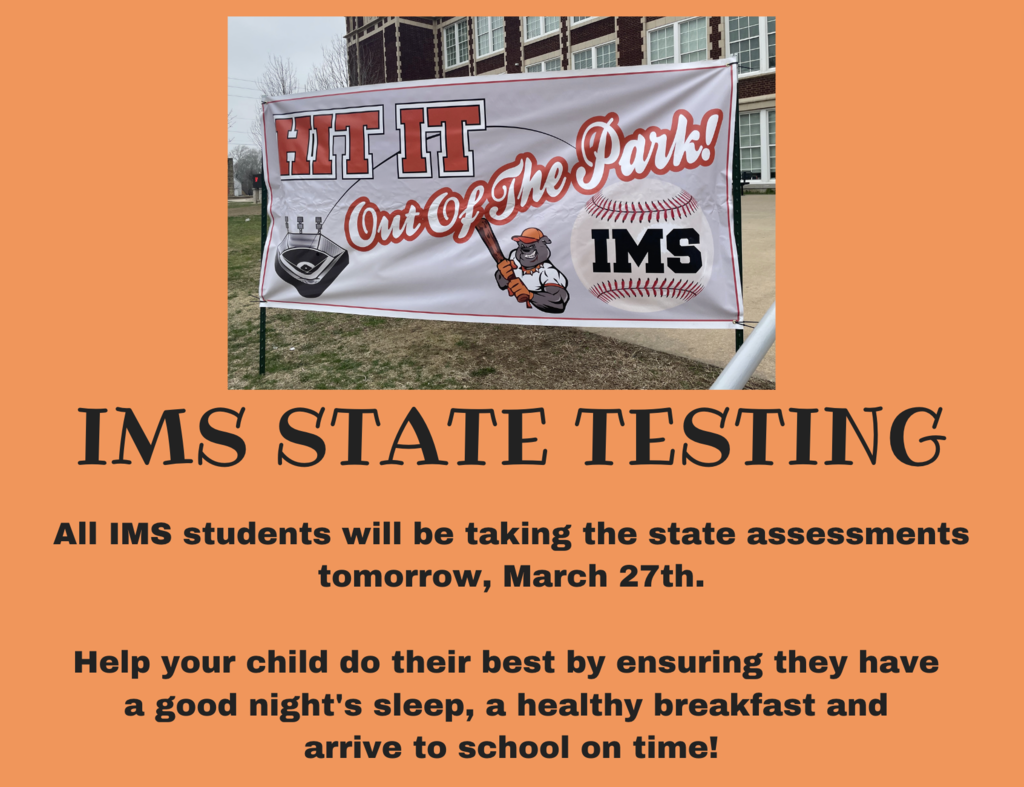 IMS Students were recognized today for meeting their 3rd Quarter AR Goal. Great job!!! #TheBulldogWay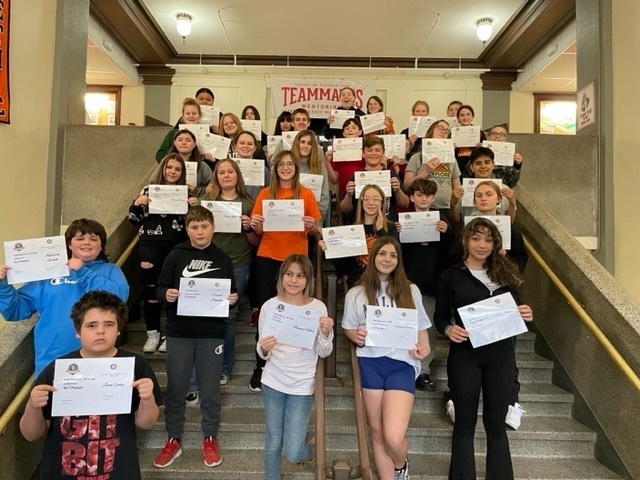 Mia Cope completed Reading Plus!!! Congrats and we are so proud of all your hard work! #TheBulldogWay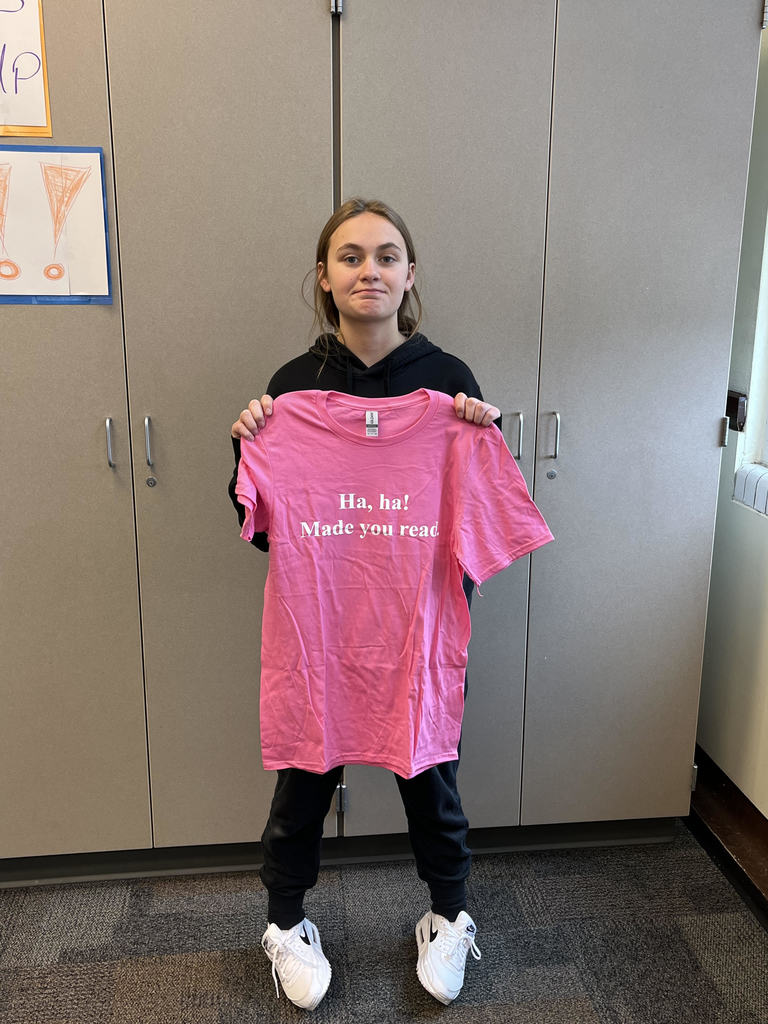 IMS is currently on a "Secured Campus" at the request of IPD due to an issue away from the school. It is not school related. There is no immediate threat to staff or students but due to an abundance of caution and IPD's request we are keeping students inside the building and have secured the exterior doors. This is all the information we have at this time.
Come join our team! We will have some openings for the 23-24 school year. #TheBulldogWay

Congratulations to our 3rd Quarter Honor Roll students. We are proud of you. #the BulldogWay