What a great year we've had at IMS with athletics, field trips and dances.  It'sc not too late to purchase a yearbook to remember your child's year at IMS.  Yearbooks are on sale right now for only $30.  Click the link below to order or check/cash can be sent to the school to purchase in room 321.
https://jostensyearbooks.com/?REF=A02628300

FCCLA is sponsoring Spirit Week at IMS next week April 25-April 29!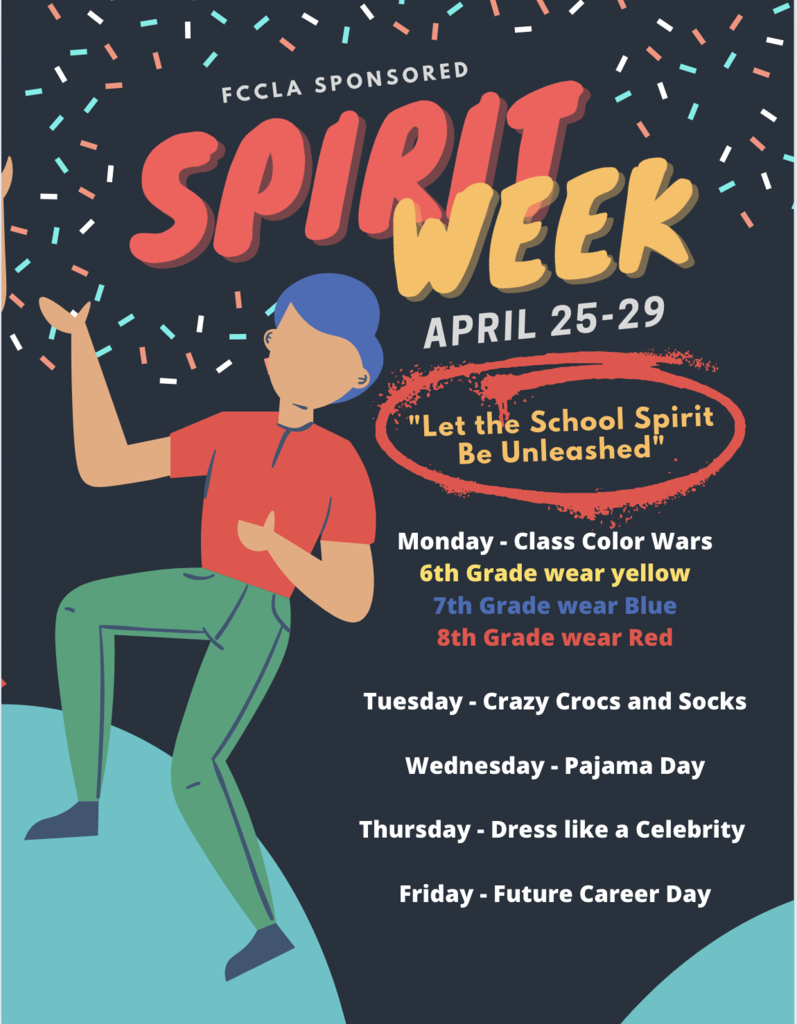 Order of Events for IMS Track Meet! Come out and support the Bulldogs

IMS School Dance for all students in good standing! Friday, April 29 from 7 to 8:30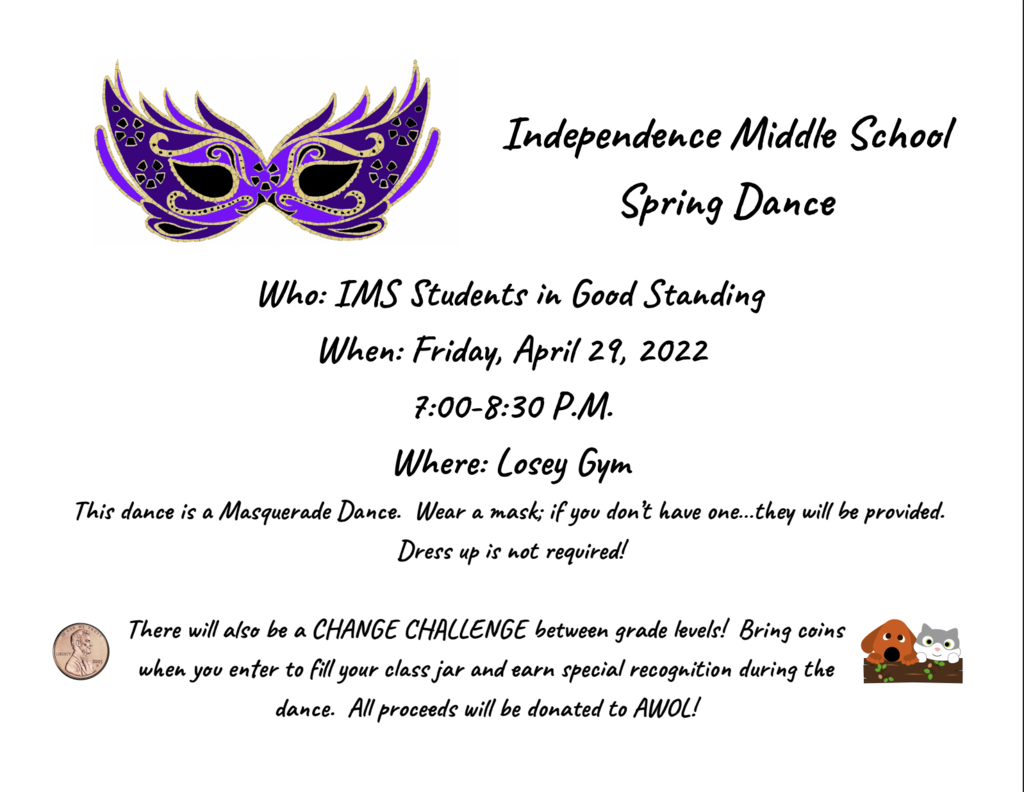 Congratulations to the IMS Artists who received honors at the Independence Historical Museum Art Contest. Click link to view the announcement.
https://youtu.be/nKXMndgEILc
You may go to the museum to view IMS art at: Independence Historical Museum and Art Center (IHMAC) 123 North 8th Street, Independence, KS (620) 331-3515 Tuesday - Saturday from 10 AM to 4 PM April 9 through April 26 at noon.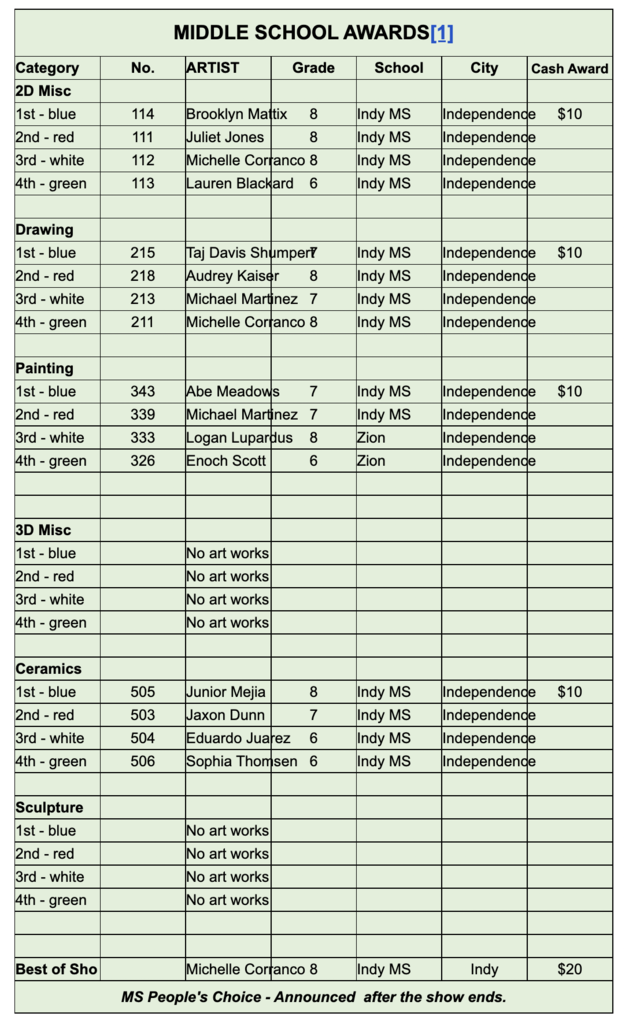 There will be no school on Friday, April 15, 2022, making Easter weekend a 3-day holiday. There WILL be school on Monday, April 18, 2022, for PK-12th Grade USD 446 students; this is a change to the original calendar to accommodate a snow make-up day.

IMS Student Artwork is in the Museum Contest: Click on this link to view the Middle School art in a slide show. Select Middle School:
https://www.independencehistoricalmuseum.org/ihmac-young-artists
You may go to the museum to view IMS art at: Independence Historical Museum and Art Center (IHMAC) 123 North 8th Street, Independence, KS (620) 331-3515 Tuesday - Saturday from 10 AM to 4 PM April 9 through April 26 at noon. (I will pick up their art to return it.)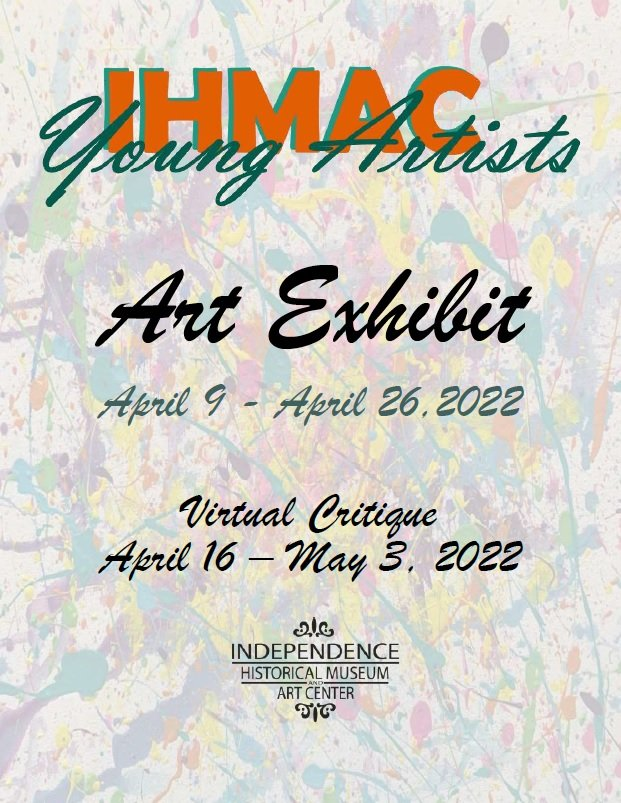 Today JAG-K made the residents at Medicalodges Independence Nursing Home washcloth bunnies. We hope they bring a smile to their faces this Easter, they sure brought smiles to ours! 🐰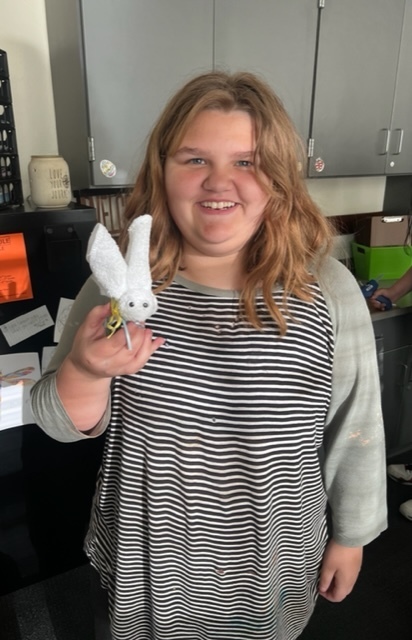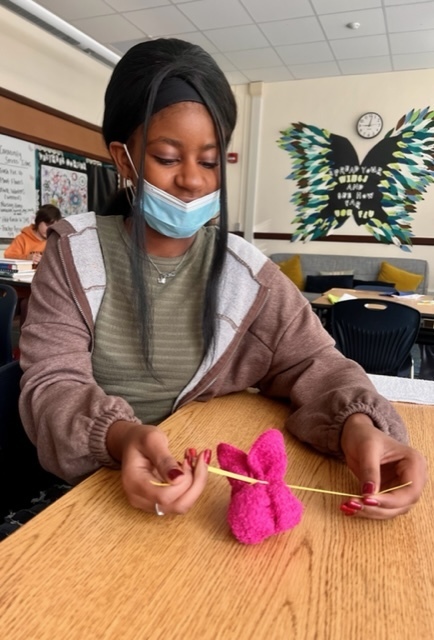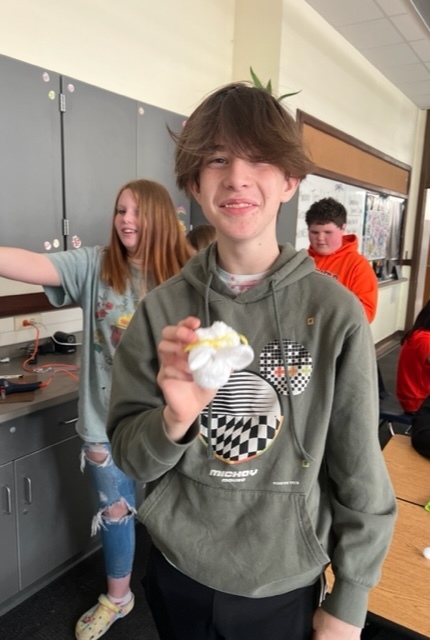 Teacher appreciation week is coming up soon. We decided one week wasn't enough to tell the teachers and staff how much they are appreciated. The counselors and STUCO teamed up to provide a drink cart for teachers for the rest of the year. More drinks coming soon. Thank you IMS staff, you are all amazing!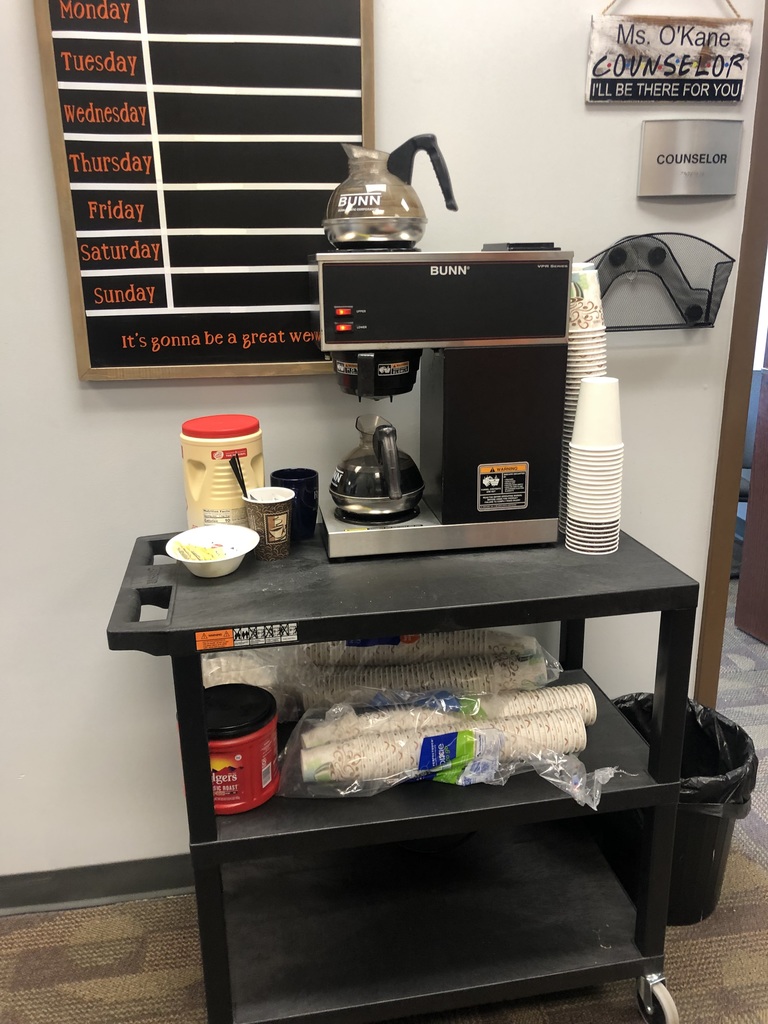 DC Trip Information for next year's 8th graders.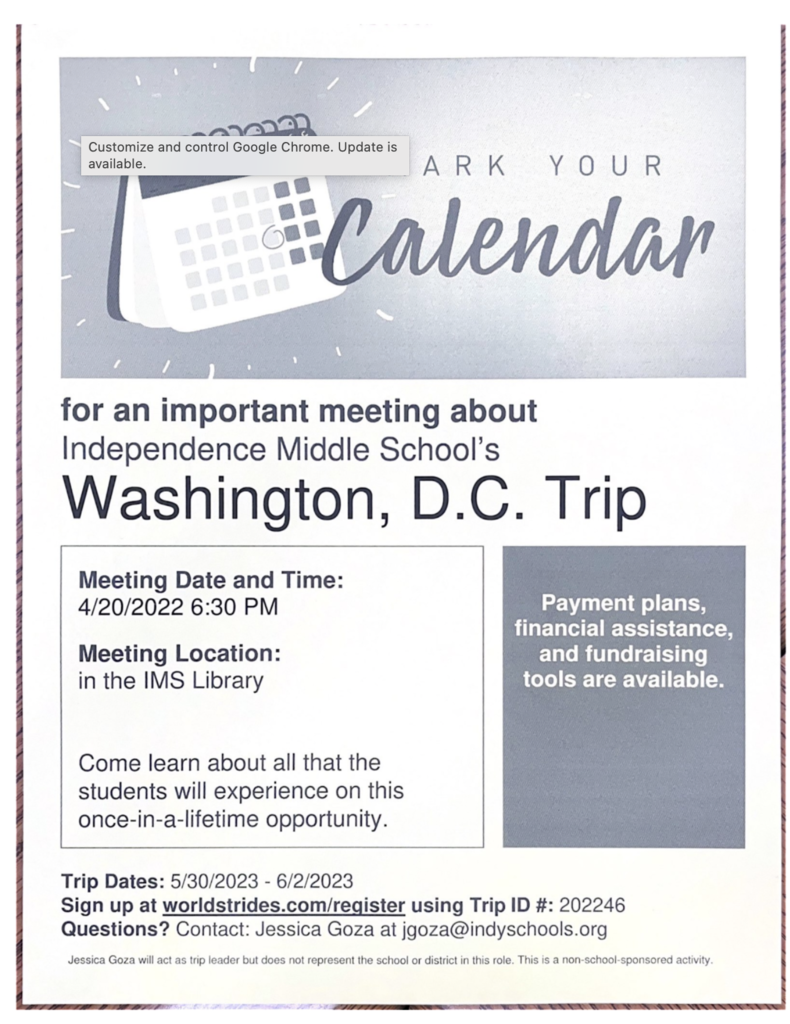 Today was a special day in JAG-K as we got to host Undersheriff Monty Magner of the Elk County Sheriff's Department, his wife DeeDee & their state certified K-9 Boomer. A Redbone Bloodhound on top of his game! "King Boomer" is currently the only state certified, working Redbone Bloodhound in the state of Kansas. We had so much fun loving on and learning about Boomers life and K-9 training. The Magners shared their experience supporting one another through establishing Undersheriff Magners career, the continued certification process for being a state certified K-9 as well as the responsibilities of being Undersheriff. Thank you again for providing such a memorable experience with our program. You are truly appreciated! (Please note Boomers expression in the last picture. Even Boomer is tuckered out after a morning in Middle School!)

Any current 8th grader interested in trying out for color guard for this fall needs to attend 3 out of 4 clinics and the auditions. Color Guard is part of the marching band that spins flags, rifles and sabres, they are an award winning team! Clinics and Auditions will be held in the MS band room 3:30-5:00 p.m. on the following dates: April 19, 21, 25, 27 with auditions on Friday, April 29th. We would love to have you on our team!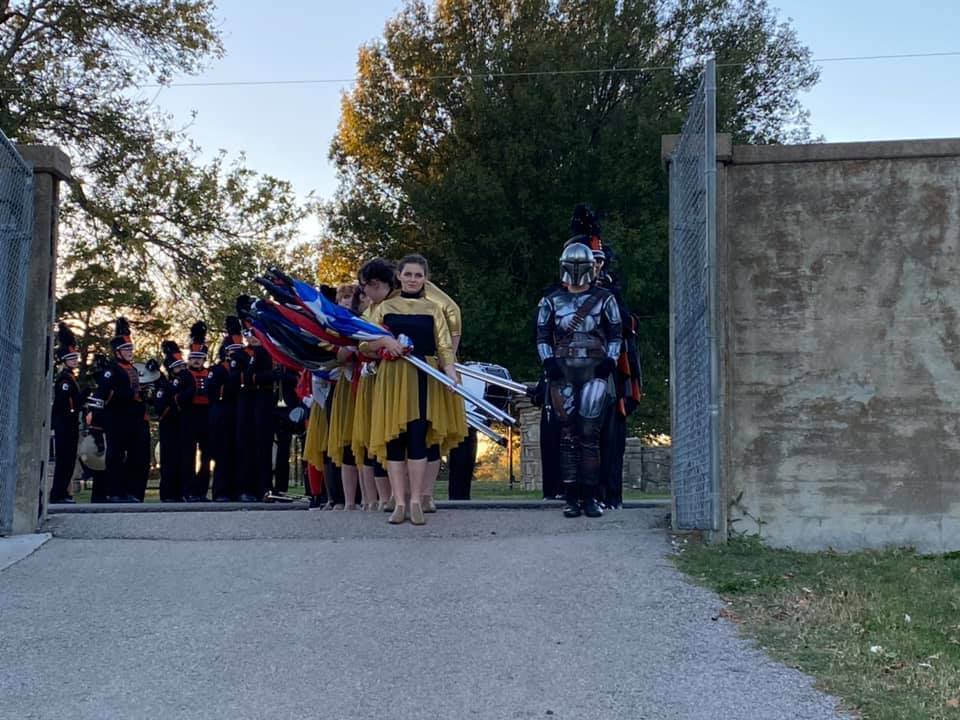 JAG-K picked up trash around the IMS building, the Board Office & Downtown. We talked about what it really means to "Love Where You Live" & the importance of taking pride in your community. Cleanliness & working together improves the quality of life for us all. It was also nice to get outside, go for a walk & enjoy the weather before the rain arrives. Thank you IMS, JAG-K!!!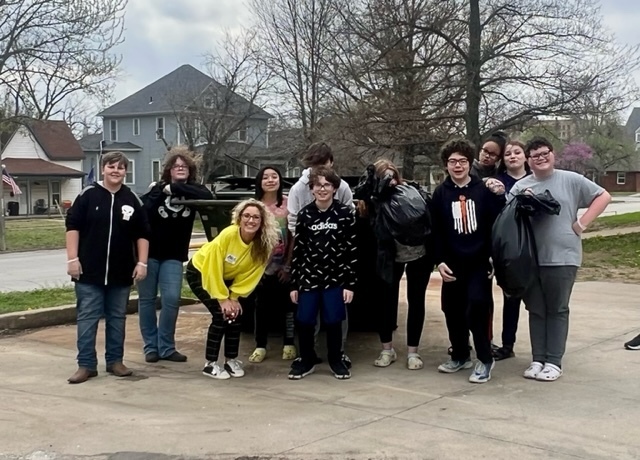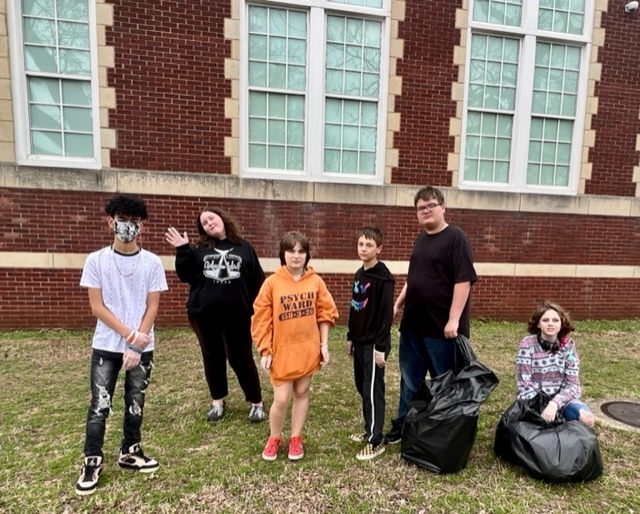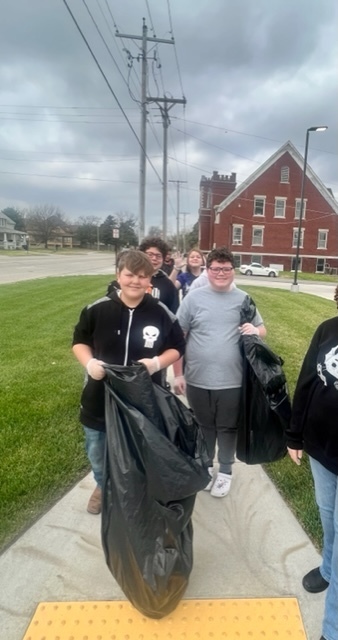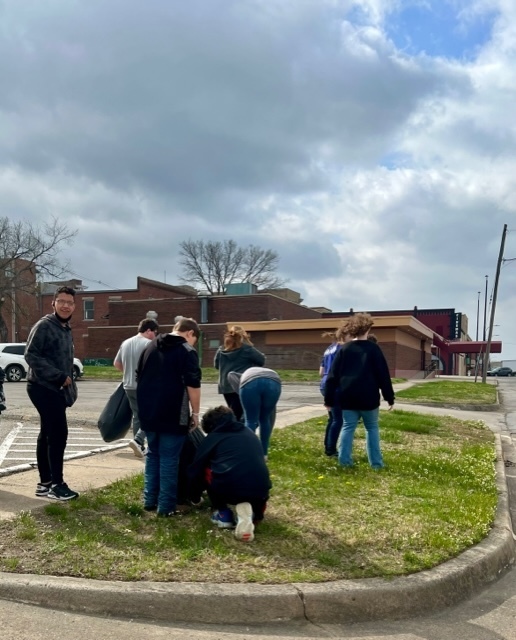 Just a reminder to our Eighth Grade Parents-- Your sweet, little babies will soon be high school freshmen. By this time you are probably wondering where the time has gone!! Help us remember them as babies and toddlers by emailing us a picture of them from birth to 3 years old to put in the 2021 - 2022 yearbook! Email pics to
treardon@indyschools.com

The 8-12th Grade Orchestra students traveled to St. Louis this weekend and competed at the Music In the Parks Festival at Six Flags and.... We got 1st in our category, with a big trophy to show for it!! They also got to have a fun day at Six Flags and stay overnight in a hotel- overall a very fun trip!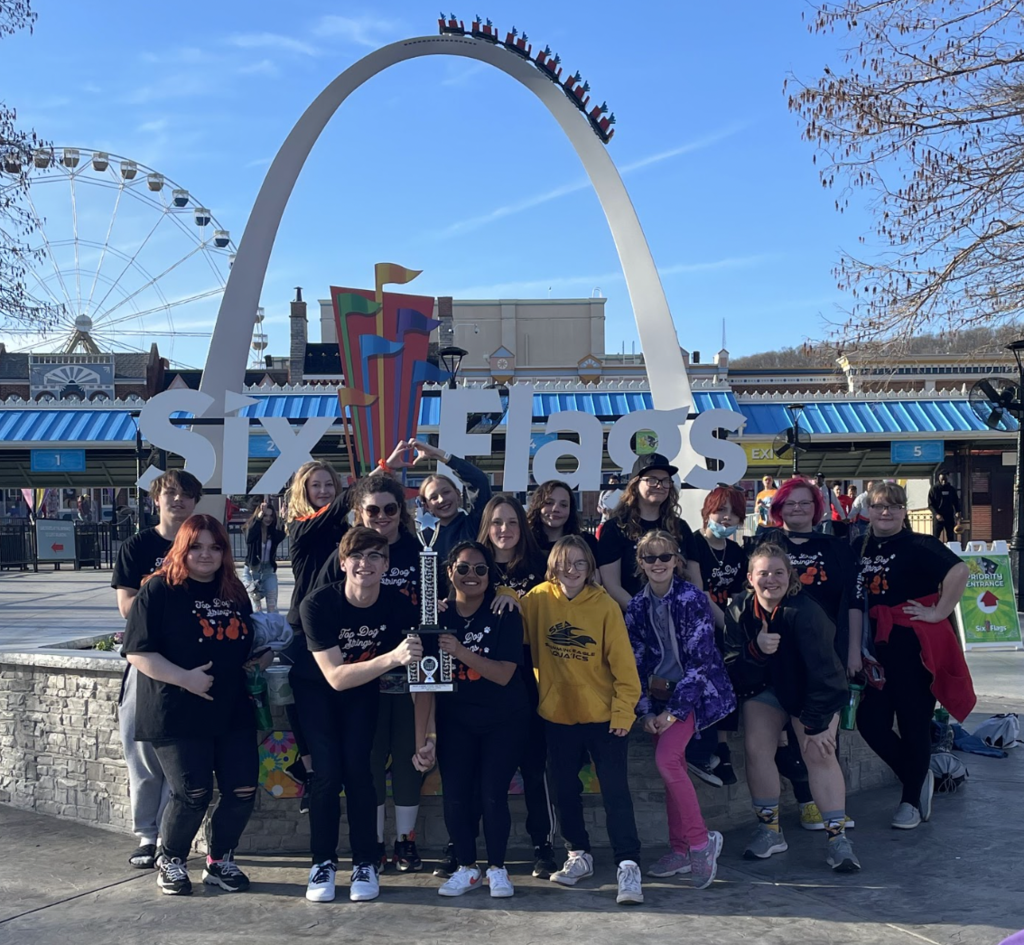 Students were divided into teaching teams, each responsible for learning about and teaching one of the habits from Stephen Covey's The 7 Habits of Highly Effective Teens. This is Habit 6 Synergize. Led by Brooklyn Mattix, Peyton Foster, and Gabe Lane the students had to work as team across a "Lava Flow". We are glad to say that no student was lost or harmed in this activity. Great teamwork, Bulldogs!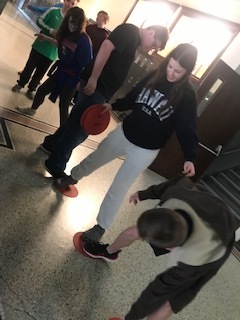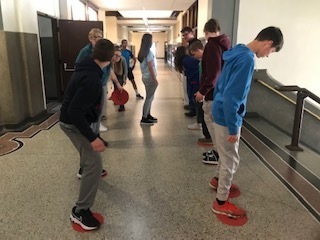 IMS JAG-K, State Career Development Conference results are in. WE ARE THE ONLY MIDDLE SCHOOL IN THE STATE THAT PLACED IN EVERY EVENT ENTERED! We are so proud of these students who stepped outside of their comfort zone & went for it. 🥁Drumroll Please… Jace Dye- 1st Place, Financial Literacy Cowen Jabben- 3rd Place, Career Preparation 4th Place, Creative Decision Making Team Shyan Lepley Jayden Winsor Kamri Golden Mikalyn Threlkeld *These were the only 6th graders in Kansas entered into this event, How awesome are they?😎 Last but not least, Alex Pereira- 4th Place, Employability Skills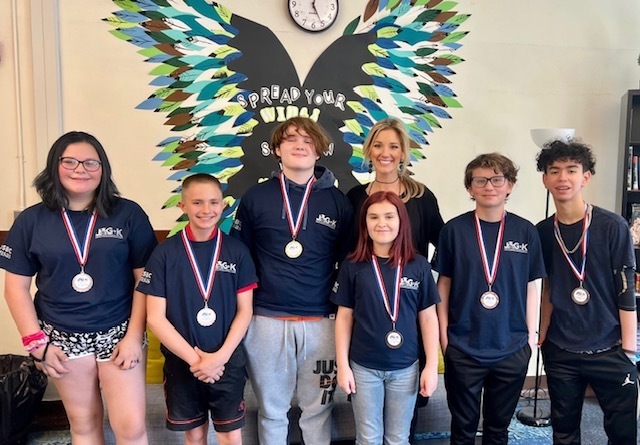 IMS is celebrating Assistant Principals Week by thanking Mr. Thornburg for all he does for IMS!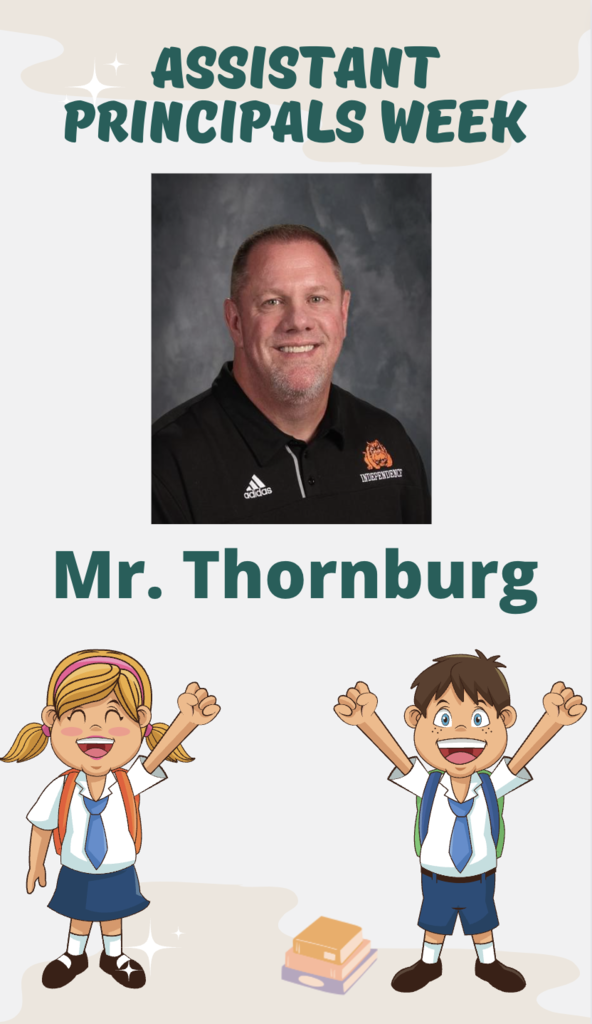 Congratulations to the IMS golfers, the boys and girls both took 1st place at their home meet! Katelyn Spencer also took 1st place in the girls division, while Ethan Small took 1st and Ethan Messenger took 3rd in the boys division. Great job golfers!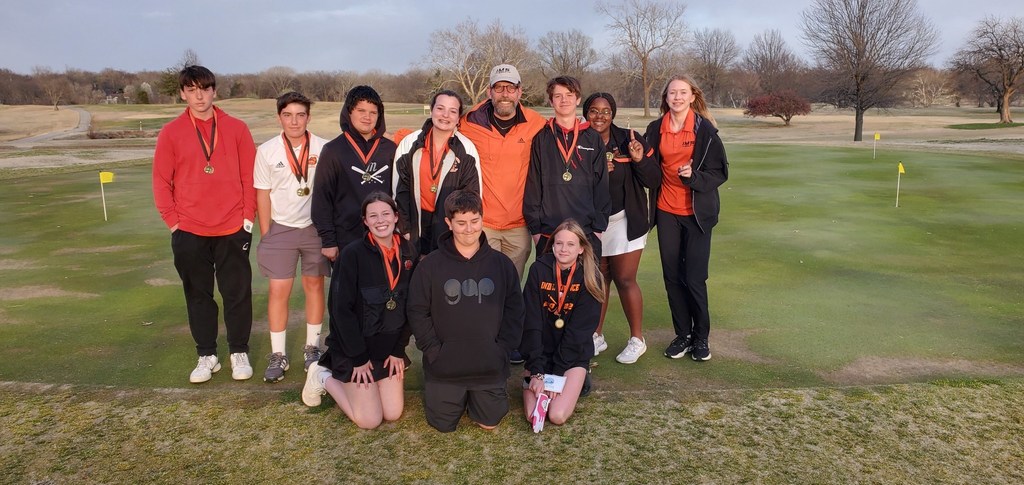 Before Spring Break our new JAG-K program, humbly submitted 5 projects to the Regional Career Development Conference. Mrs. Hoffman told students we never lose we only learn, and we groom winners early. They thought that was kind of silly and doubted her… Well, we recently learned FOUR OF THE FIVE SUBMISSIONS MADE IT TO STATE!! We are SO proud. Due to IMS program being so new we performed our State Competition pieces via Zoom yesterday. Please help me wish them all the best of luck as we await our results! Jace Dye- Financial Literacy Cowen Jabben- Career Preparation Alex Pereira- Employability Skills Creative Decision Making Team Jayden Windsor Shyan Lepley Kamri Golden Mikalyn Threlkeld