Bulldog Events for the week! #BulldogPRIDE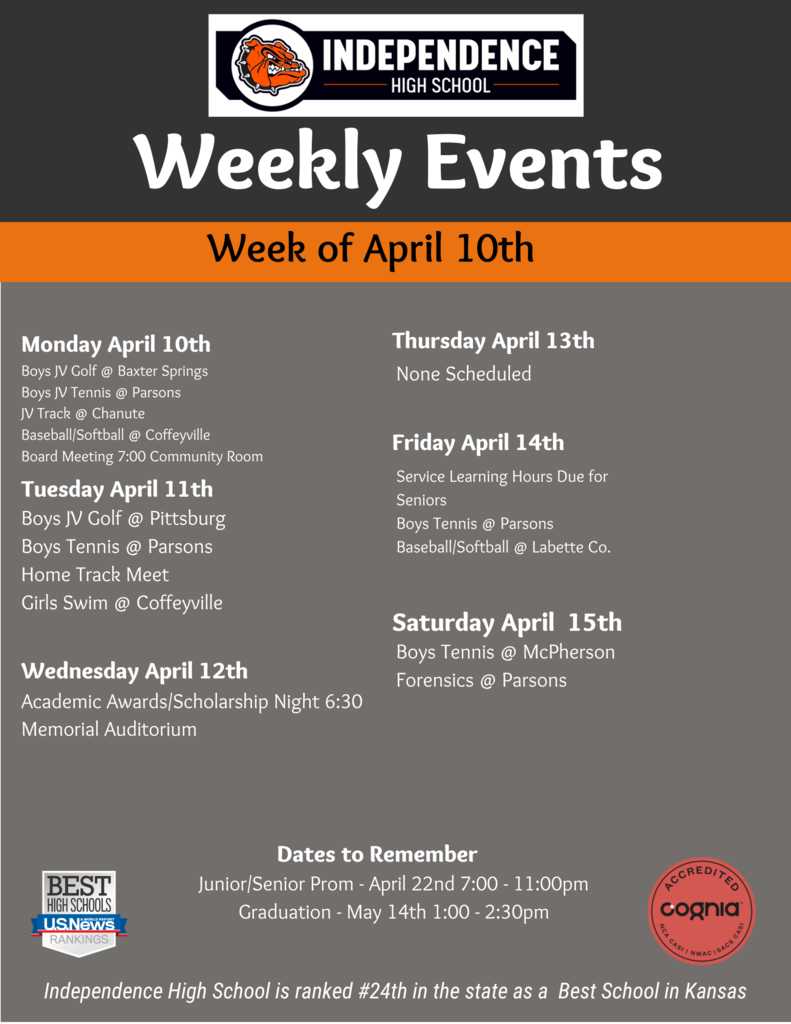 Students in Ms. Burris's English 11 class participate in a Socratic seminar, a tool that allows all students to share on a topic! #BulldogPRIDE

BREAKING NEWS Laura McClure is named USD 446 Teacher of the Month of April! Way to represent IHS Laura! Stay tuned for the story to follow. #BulldogPRIDE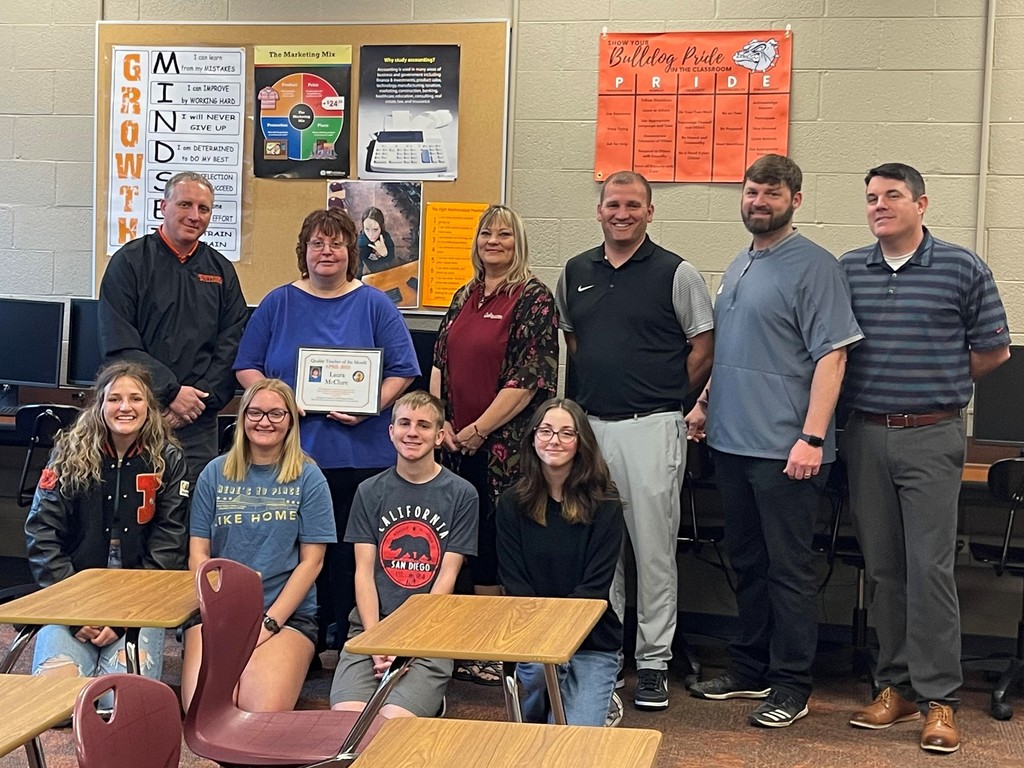 Announcing the IHS Greenhouse Sale! Mark your calendars. Dates are Sunday, April 23rd from, 12:00 pm-3:00 pm, Saturday, May 6th from 9:00 am-12:00 pm, and Sunday, May 7th from 12:00 pm-3:00 pm. We will accept cash or credit card. See our variety of plants below! #BulldogPRIDE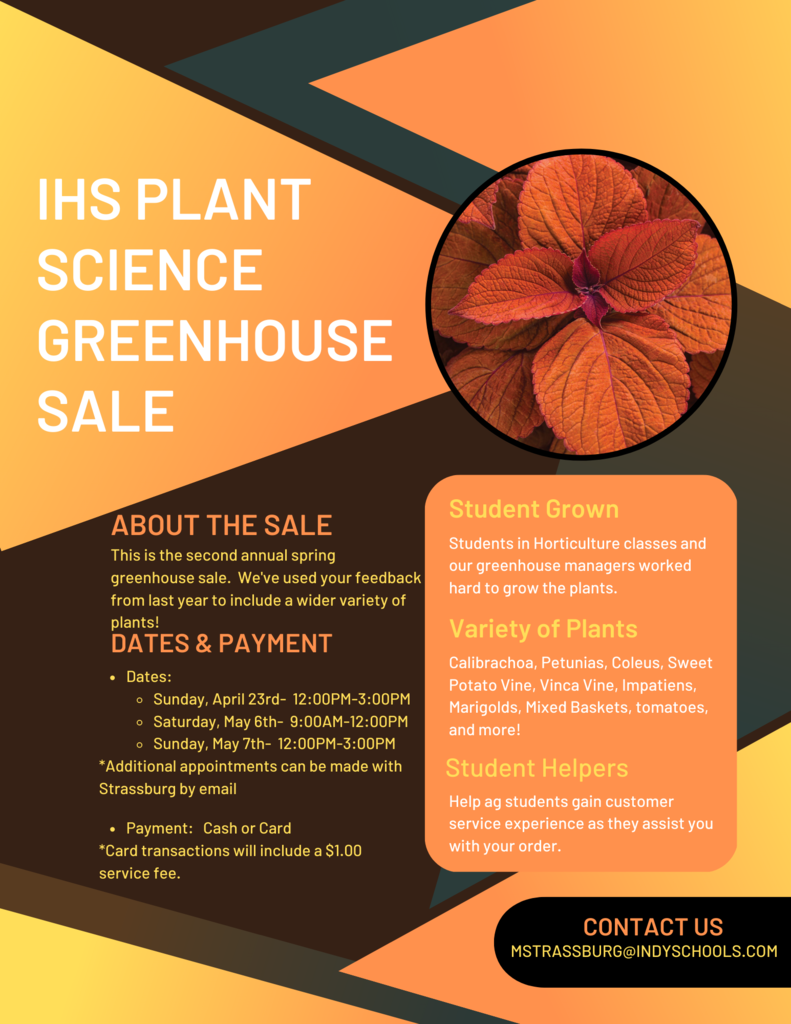 Lily Hines was awarded a PRIDE ticket for engagement, help us celebrate Lilly! #BulldogPRIDE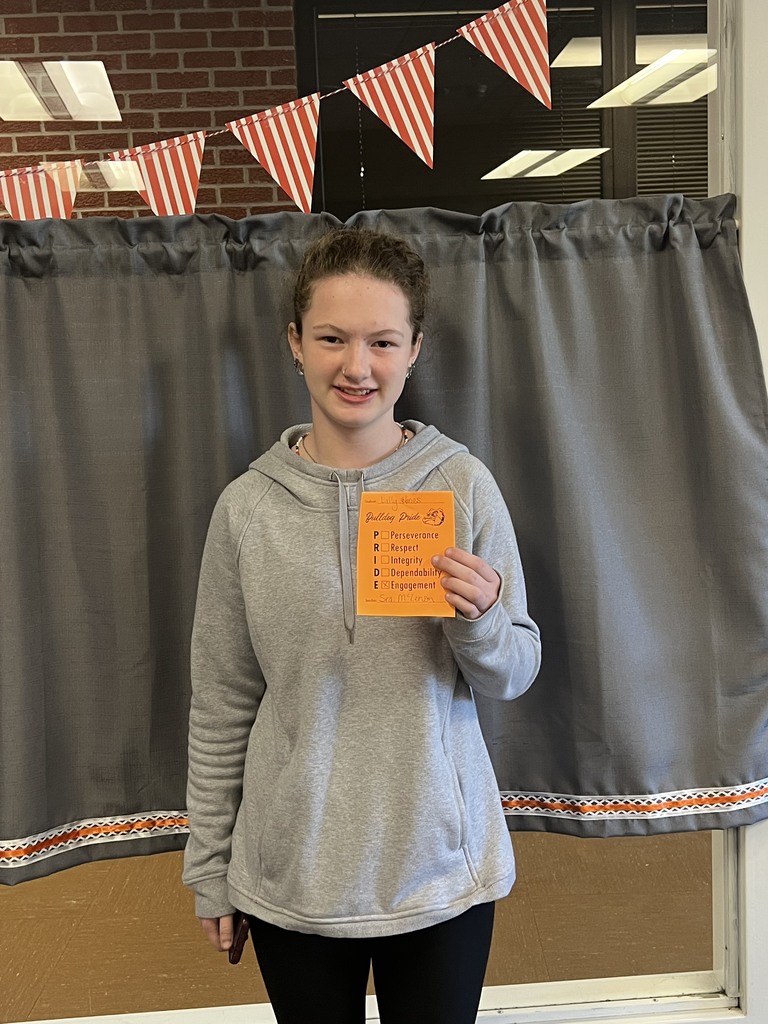 #BulldogPRIDE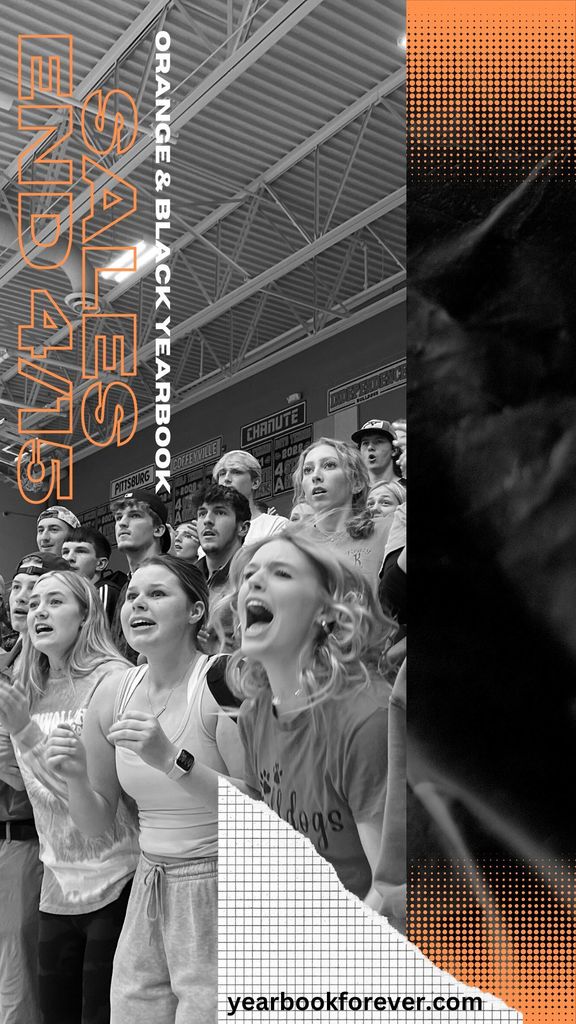 BREAKING NEWS Sarah Lasater has been awarded the Academic All-American Award from the National Speech and Debate Association!! Sarah was nominated by Coach Connors in January upon earning over 750 NSDA points. This Award is given to students who meet strict academic standards and represent the values of teamwork, mentorship, and success. This Award places Sarah in the top 2% of more than 141,000 Association members across the nation!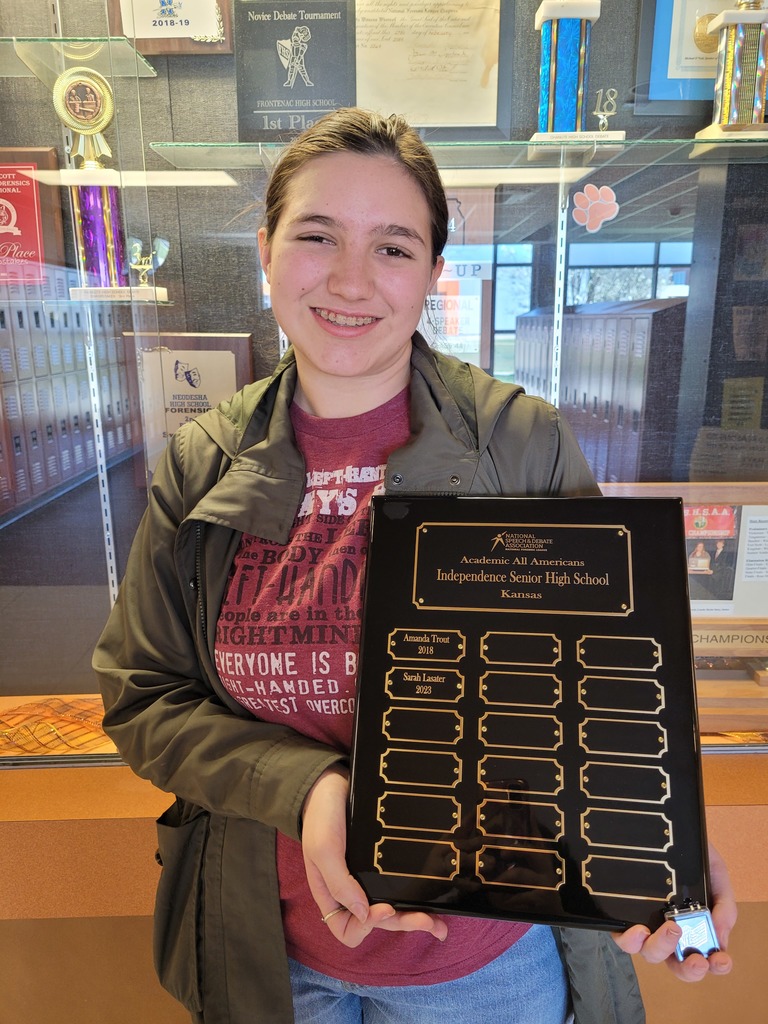 Bulldog events for the week! #BulldogPRIDE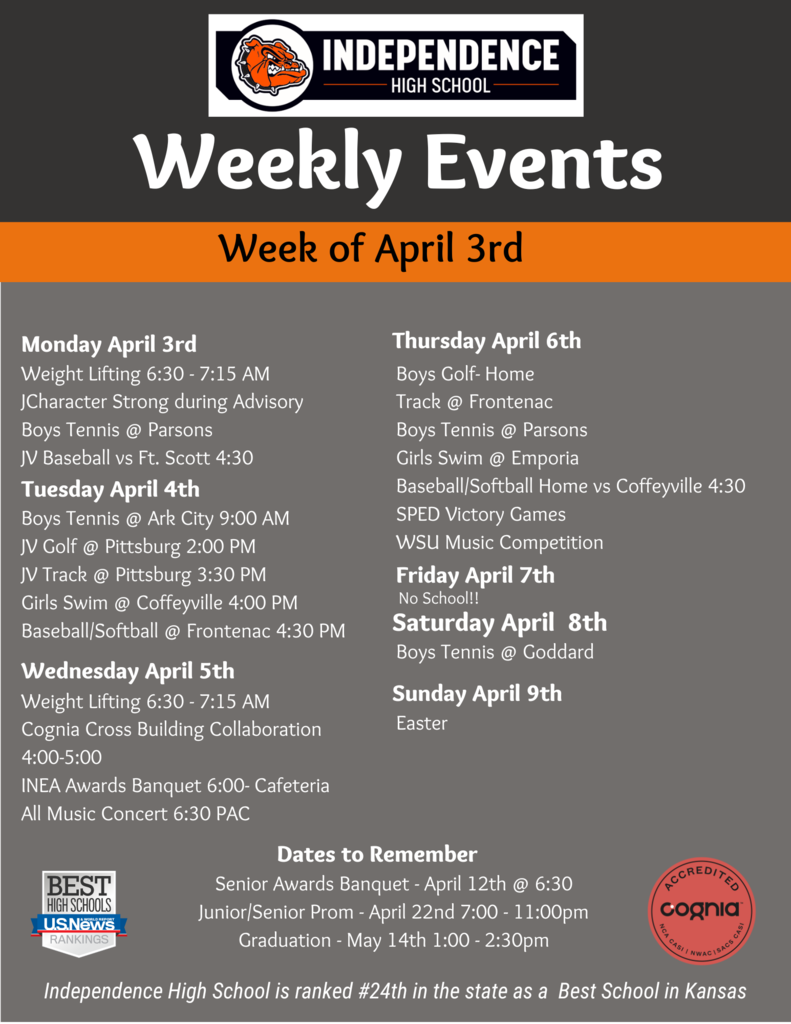 BREAKING NEWS IHS announces Staff PRIDE winners #BulldogPRIDE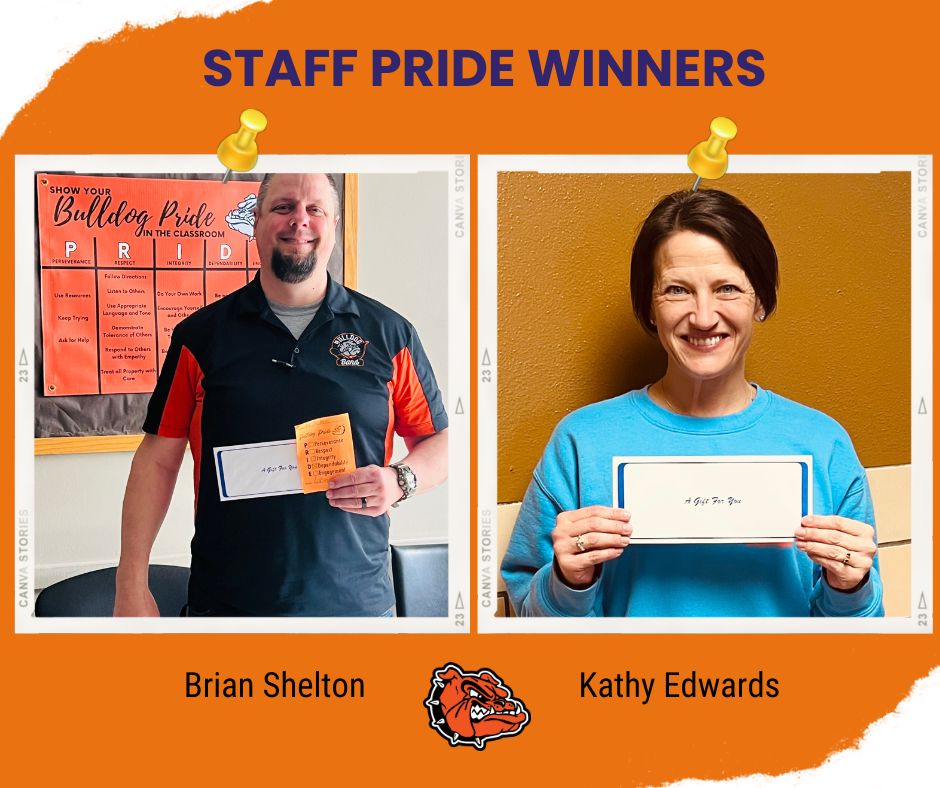 BREAKING NEWS IHS announces Student PRIDE winners #BulldogPRIDE

Students in Ms. Behnkes art class are producing amazing work!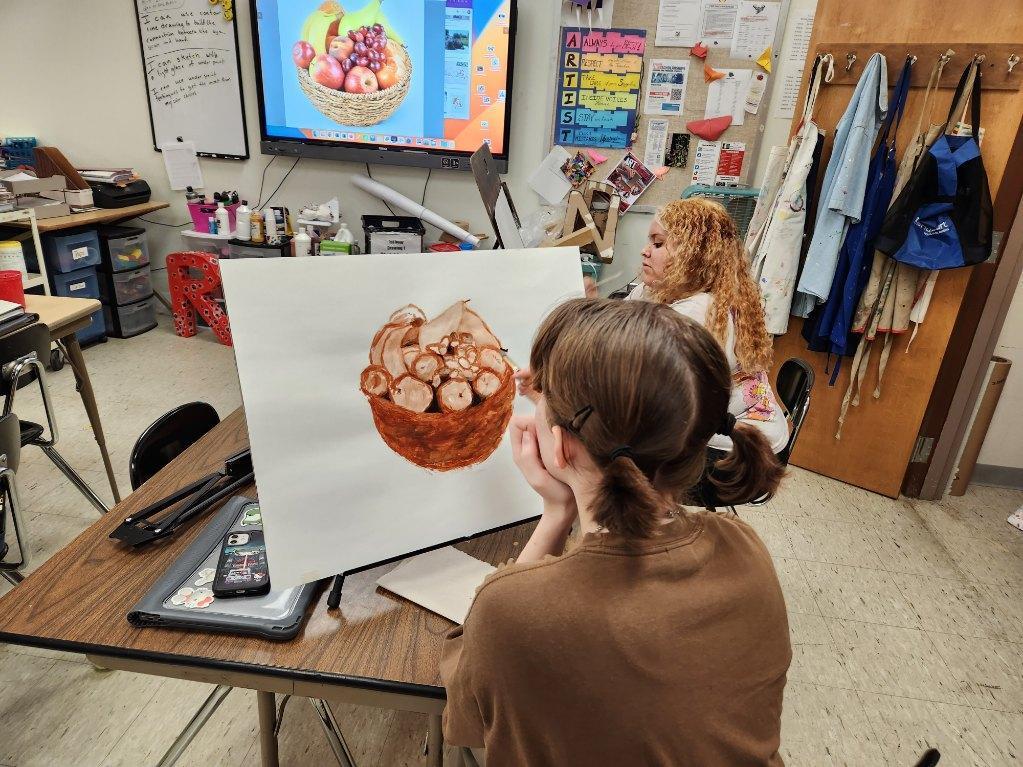 #BulldogPRIDE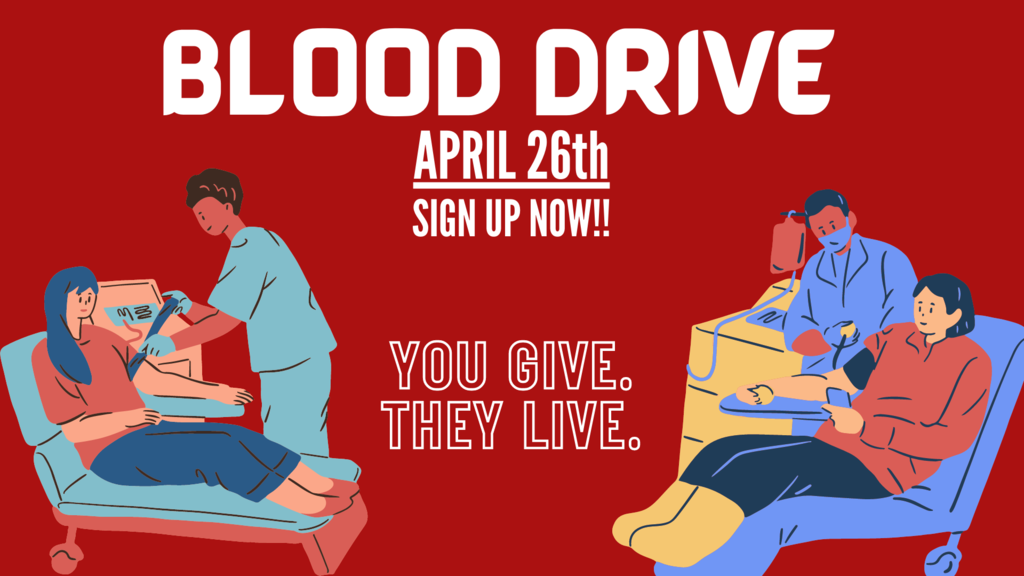 BREAKING NEWS See a new event from our District Run Club!

BREAKING NEWS IHS is excited to announce that our student clothing closet is now open! Students can fill out a request to access the clothing closet. Items include toiletries, men's and women's clothes, shoes, coats, and even prom dresses!

Bulldog events for the week! #BulldogPRIDE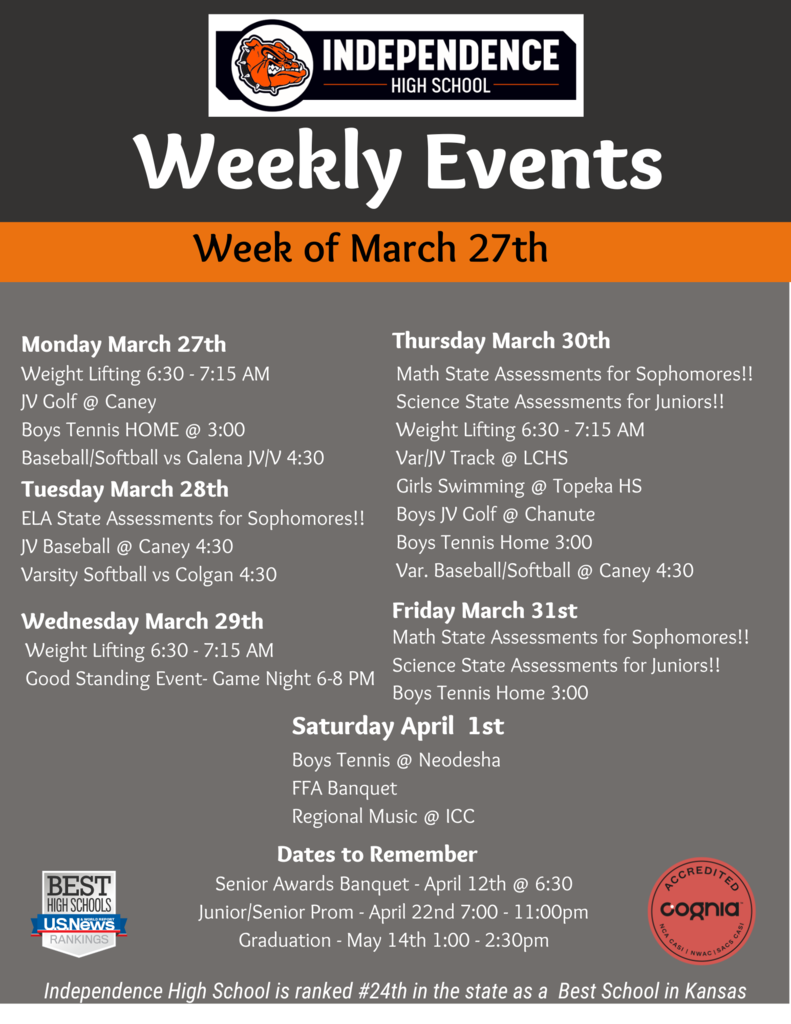 BREAKING NEWS Episode 2 of The Good People of Indy podcast, featuring guest Ken Brown is now available! See the link below!
https://bit.ly/3I3Vj3j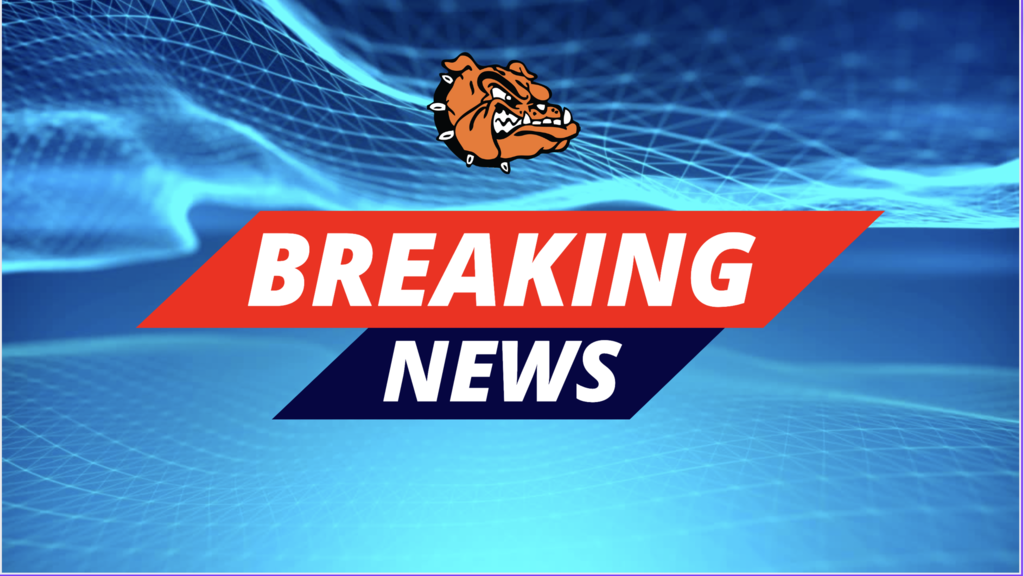 #BulldogPRIDE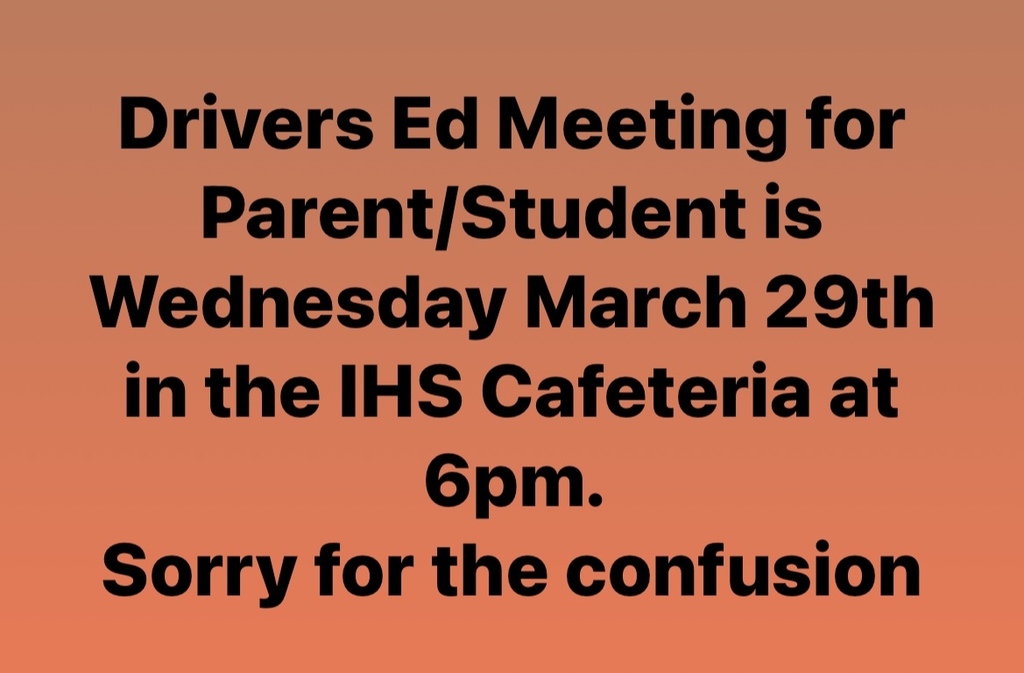 BREAKING NEWS IHS students recognized at the local art exhibit. The Indy Bulldog Artists had a great showing at IHMAC, Independence Historical Museum. The show ends on 3-31, times are 10-4 Tuesday-Saturday. If you get a chance please go check it out. Be sure to cast your vote for the people's choice award. Best in show-Olivia Treiber Painting 2nd painting Brittany Zambrano 3rd Painting Olivia Lyon Honorable Mention Painting Mary Hart Honorable Mention Painting Lilly Hines Honorable Mention Ei Pond Drawing 1st Drawing Brittany Zambrano 2nd Drawing Matthew Hart 3rd Araya Florez Honorable Mention MaKayla Cooley Honorable Mention Jenna Bates 2D Misc. 1st Tionne Johnson 2nd Ana Mederos 3rd Maryssa Roe Honorable Mention Ashtyn O'Kane Ceramics 1st Makhiya Julius 2nd Charlee Lemon 3rd Max Cardwell Honorable Mention Gisel Medrano Honorable Mention Mariesa Medrano Sculpture 1st El Pond 3rd Iona Pettis Honorable Mention Tyler Bell Honorable Mention Gisel Medrano 3D Misc. 1st Connor Fontes 2nd Jacey Patton 3rd Jake Faibanks Honorable Mention El Pond

Bulldog Family, please help share our opening!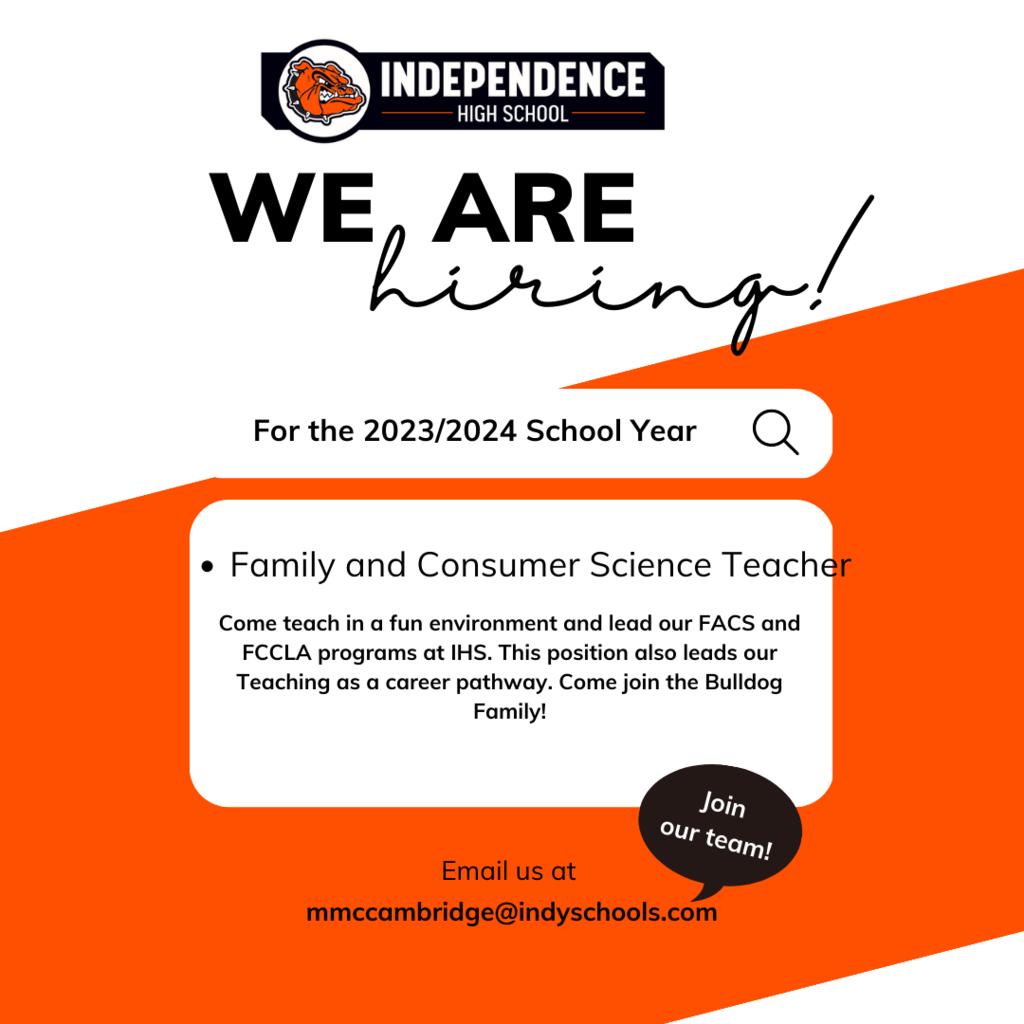 BREAKING NEWS Opening Night for the IHS Musical Something Rotten. Details below!