IHS announces the 3.2 - 3.99 Scholastic Honor Roll - Congratulations to the students below! #BulldogPRIDE

BREAKING NEWS IHS announces the 4.0 Principals Honor Roll - Congratulations to the students below! #BulldogPRIDE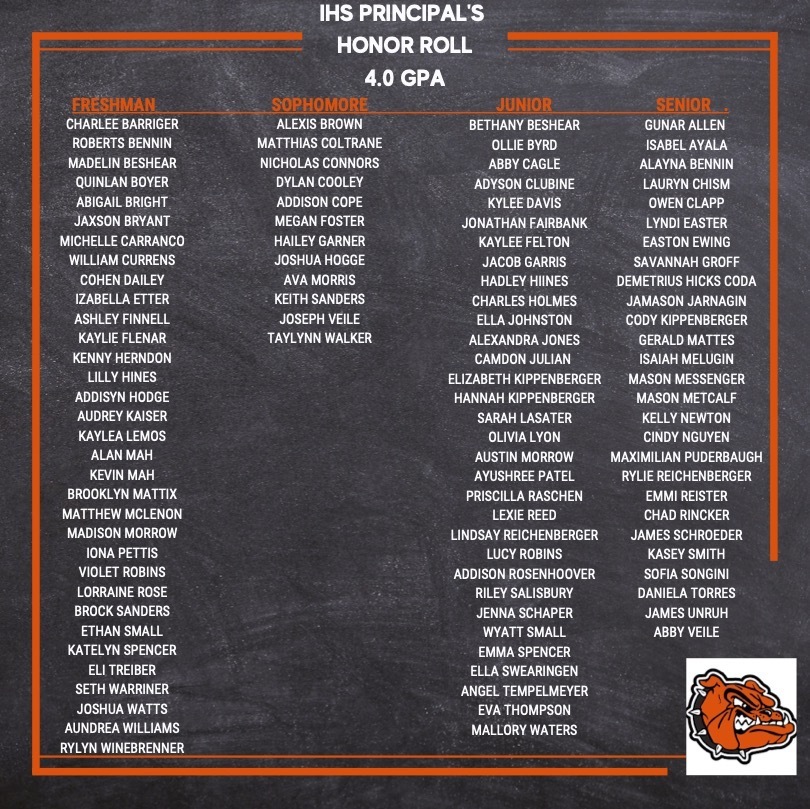 Breaking News Bulldogs are your 4A State Golf Runner Up. Congrats to the coaches and athletes. #GoBulldogs

Bulldog Weight/Conditioning Schedule: HS Weights - Monday, Tuesday and Thursday. Boys - 6:30-8:00 am or 8:00-9:30 am Girls - 6:30-8:00 am MS weight - Monday-Thursday Boys and Girls - 9:30-10:30 at the HS weight room. #BulldogStrong

Enjoy your summer break Bulldogs, we look forward to seeing you back in August! #BulldogPRIDE

Finals Schedule is announced below! School will dismiss Friday @ 1:35 #BulldogPRIDE

BREAKING NEWS IHS announces Episode 3 of The Good People of Indy Podcast featuring Jason McAfee, the new USD 446 Superintendent. Click below to see our show!
https://bit.ly/41MmEie
#BuldogPRIDE

Congratulations to our May student of the month, Cassidy Smalley-Coats! #BulldogPRIDE

IHS announces our Teacher of the Month Kristie Hawley and our Classified Staff Member of the Month Hannah Whitson! #BulldogPRIDE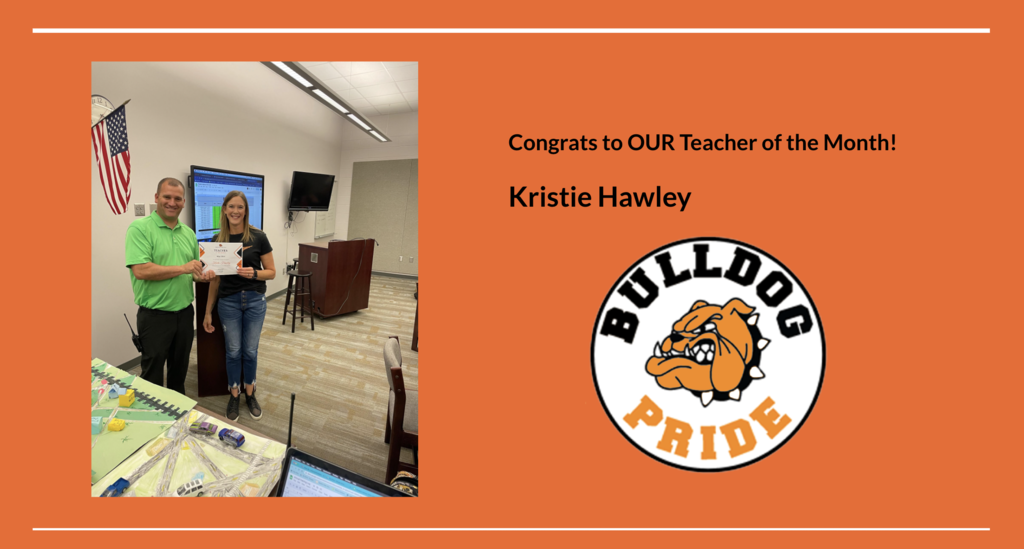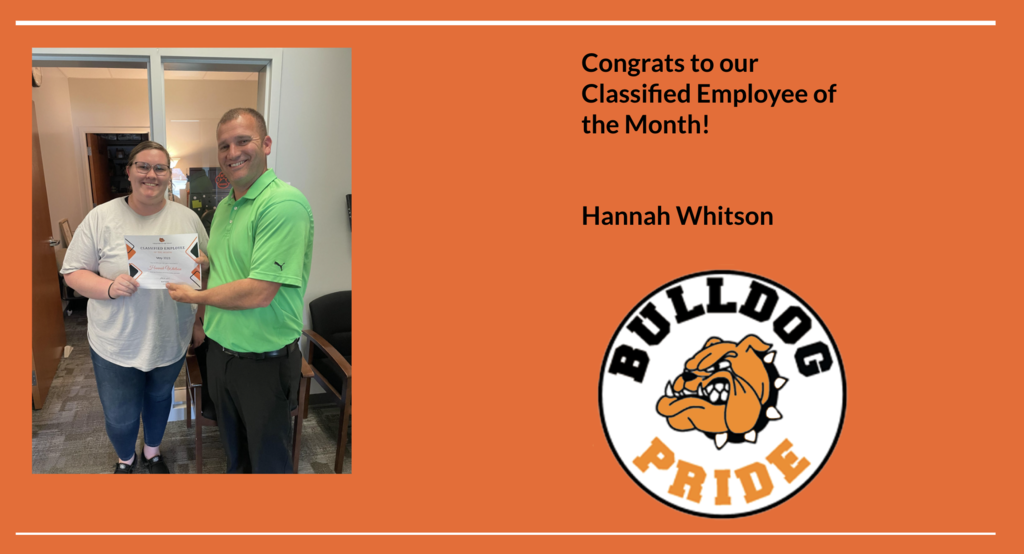 Teacher appreciation with Ice Cream! The Ice Cream Truck made a stop by IHS for our teachers, looks like they had fun! #BulldogPRIDE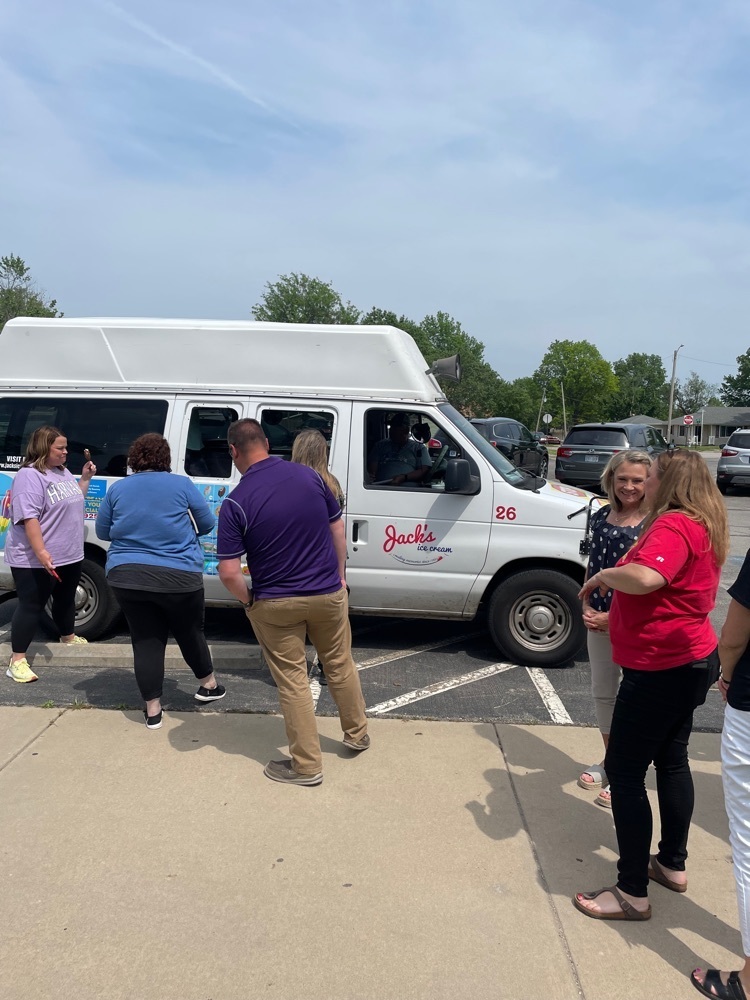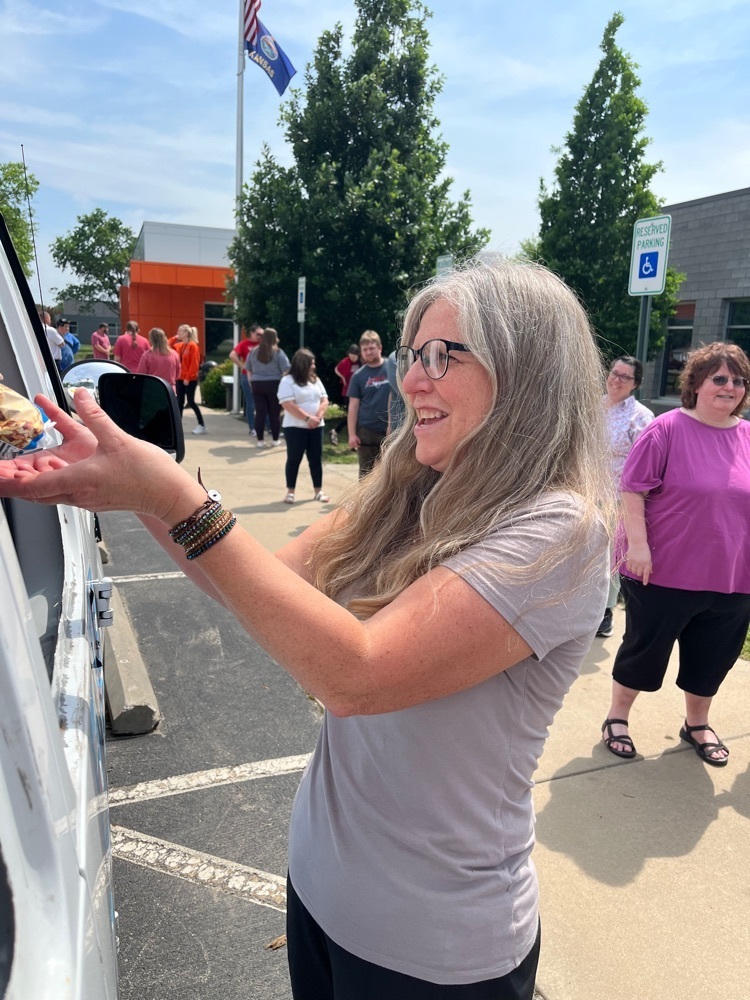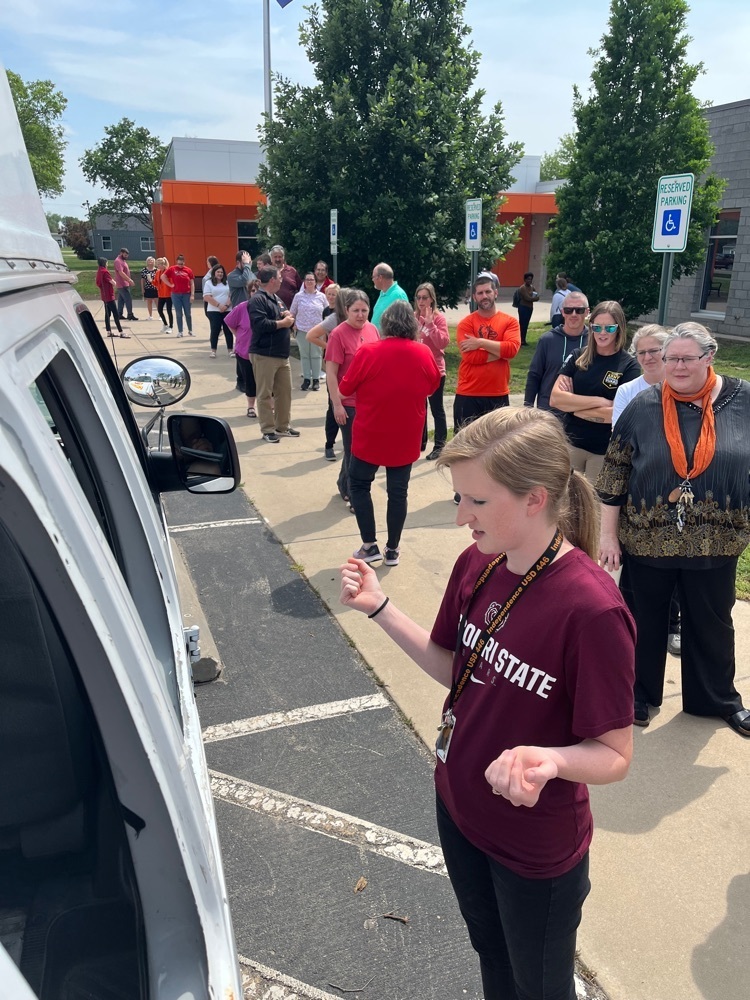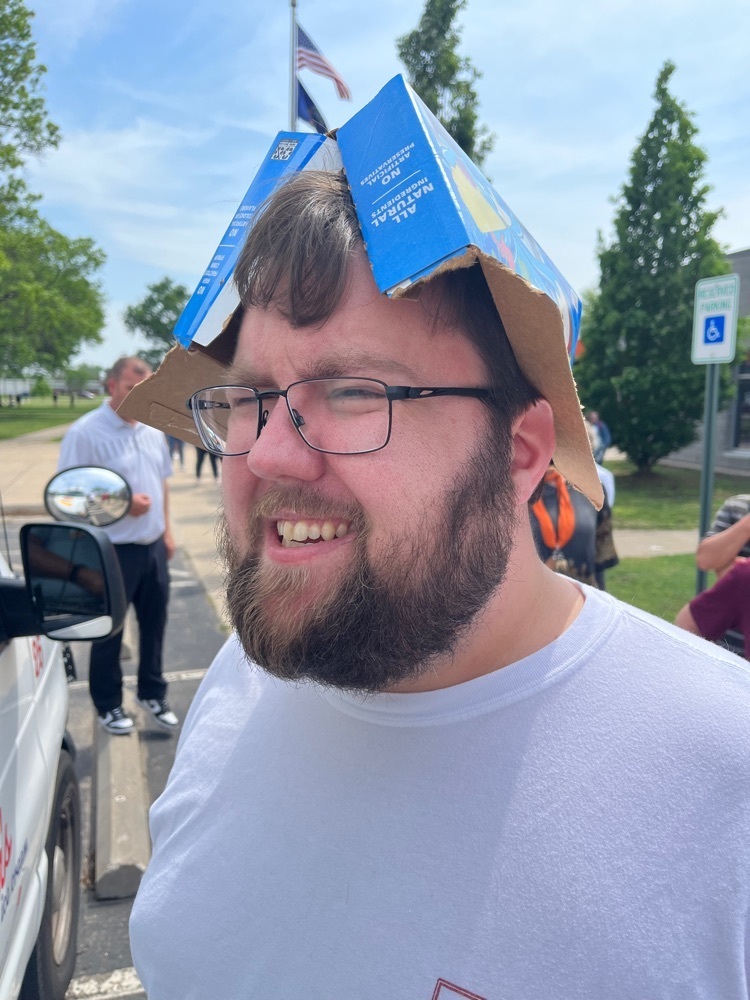 We want to give a shoutout to our amazing High School Staff at IHS! Please help us congratulate the many teachers in our building that make success possible! #BulldogPRIDE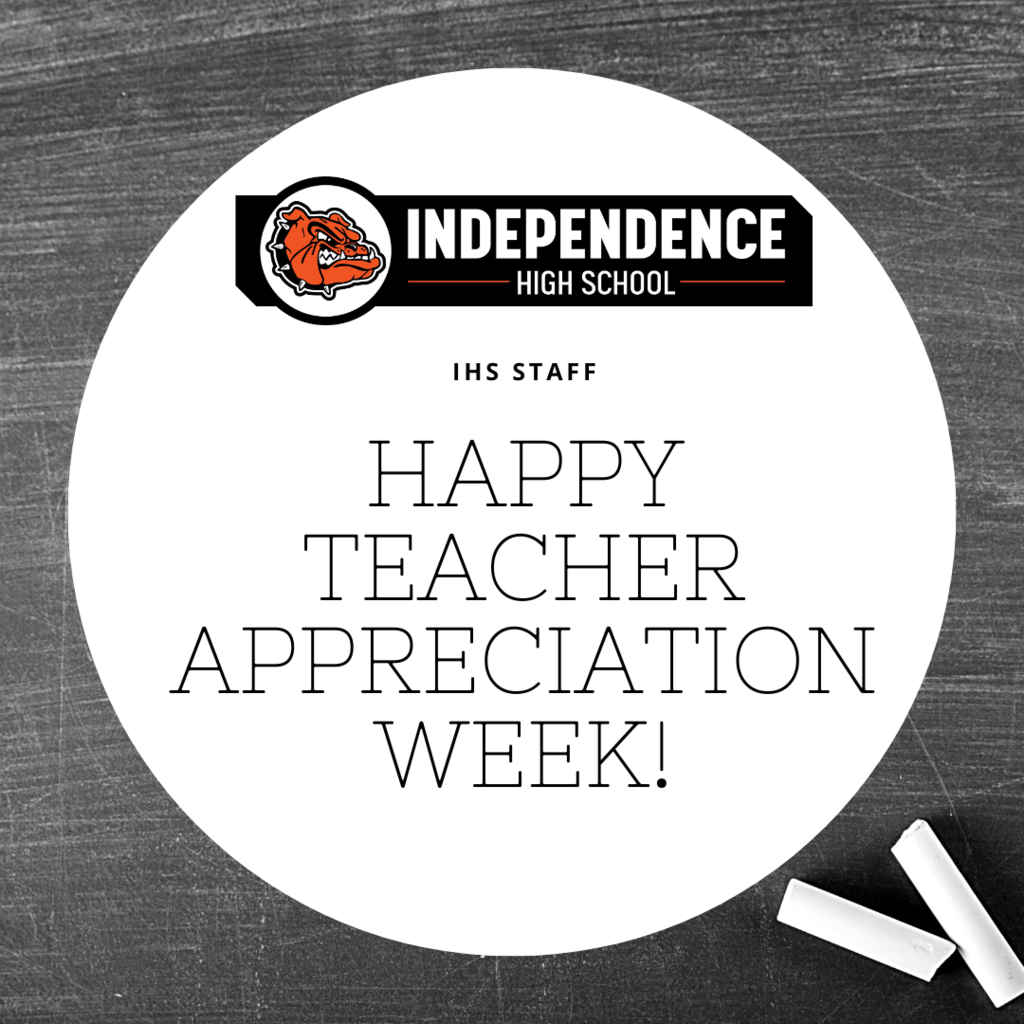 We are Hiring! See our openings below! Please reach out if you have any questions, and please spread the word! #BulldogPRIDE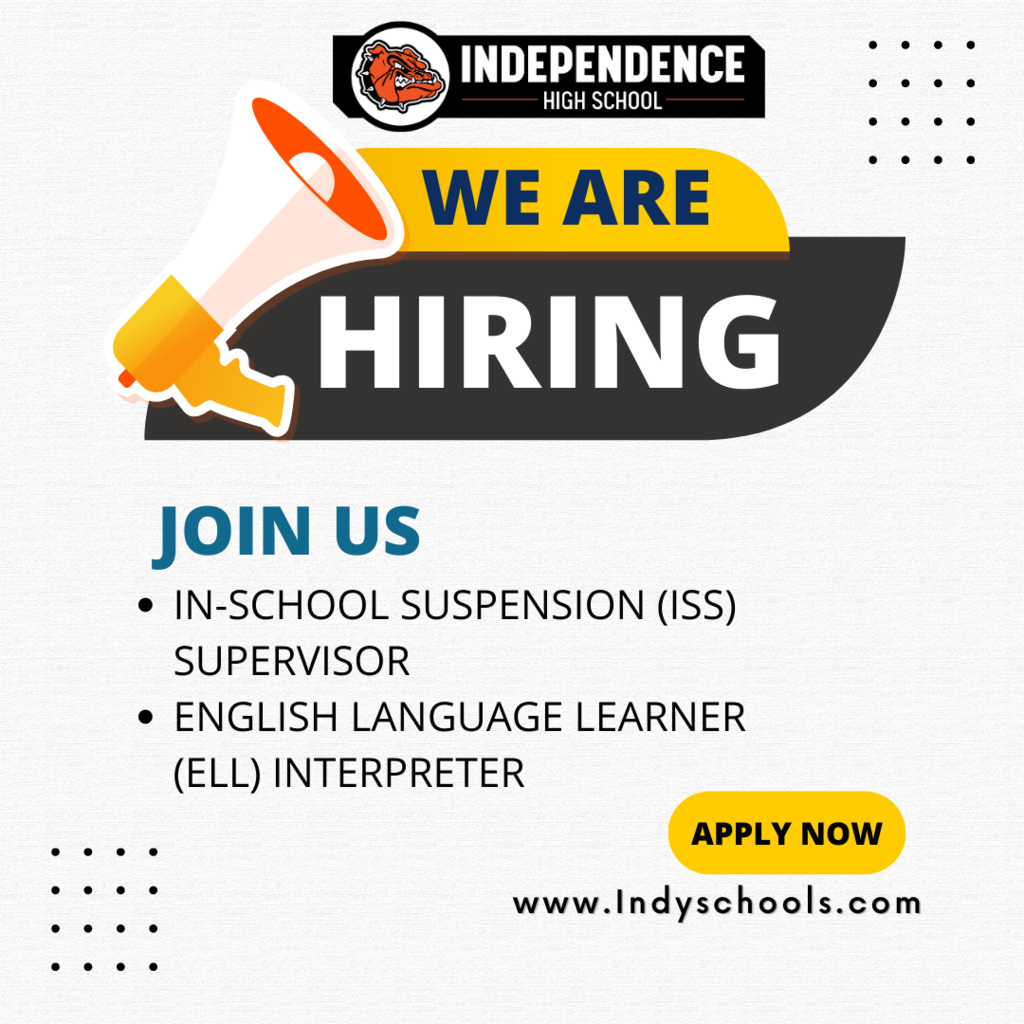 We are having fun celebrating our Staff Appreciation week! Monday was snack cart day, Tuesday was sonic drinks, and today, we will unveil a MAJOR surprise! See the fun below! #BulldogPRIDE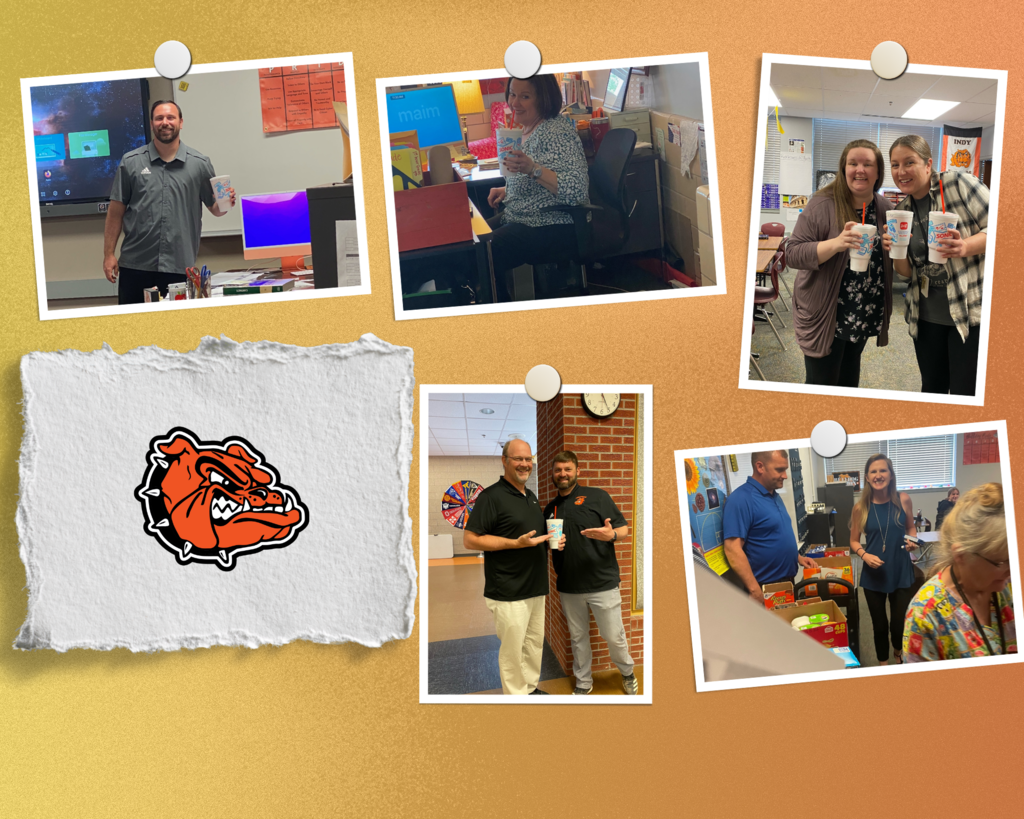 The handoff from former STUCO president Rylie Reichenberger to incoming president Josh Lawrie! We thank Rylie for her leadership over the year, she will be missed. #BulldogPRIDE

Bulldog Events for the week! #BulldogPRIDE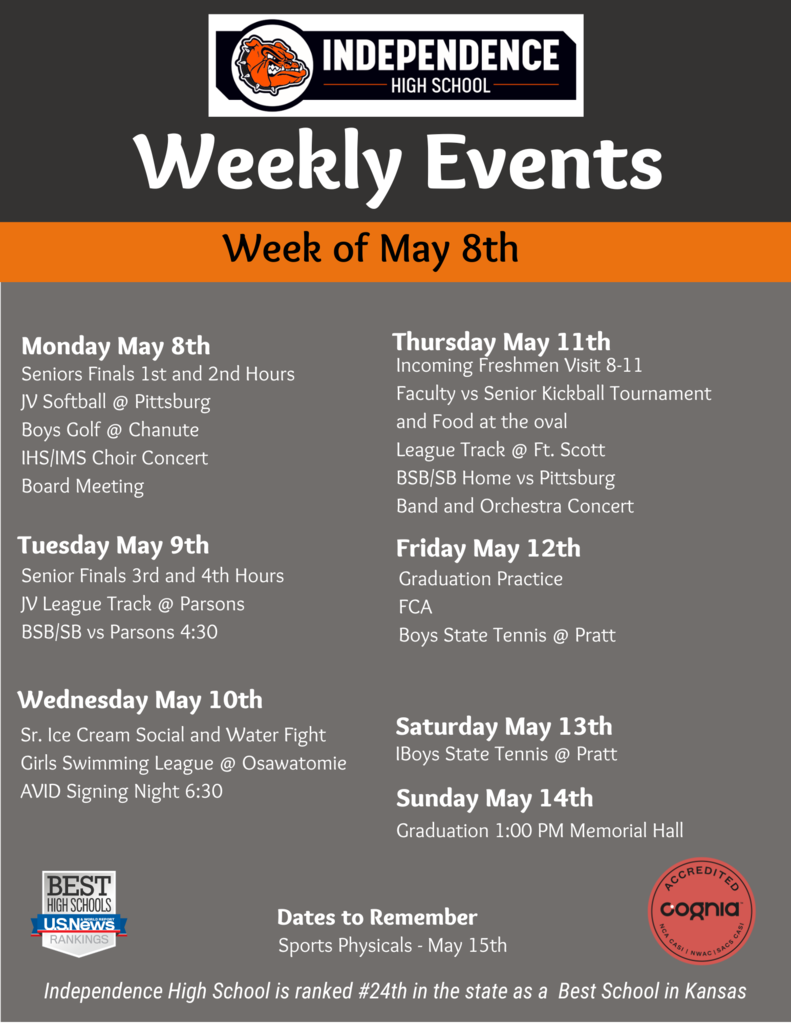 IHS KAY Club had a great time painting fire hydrants for Love Independence Day. We painted 10 hydrants downtown and had a great time! Thank you Chief Wallis for letting us help! #BulldogPRIDE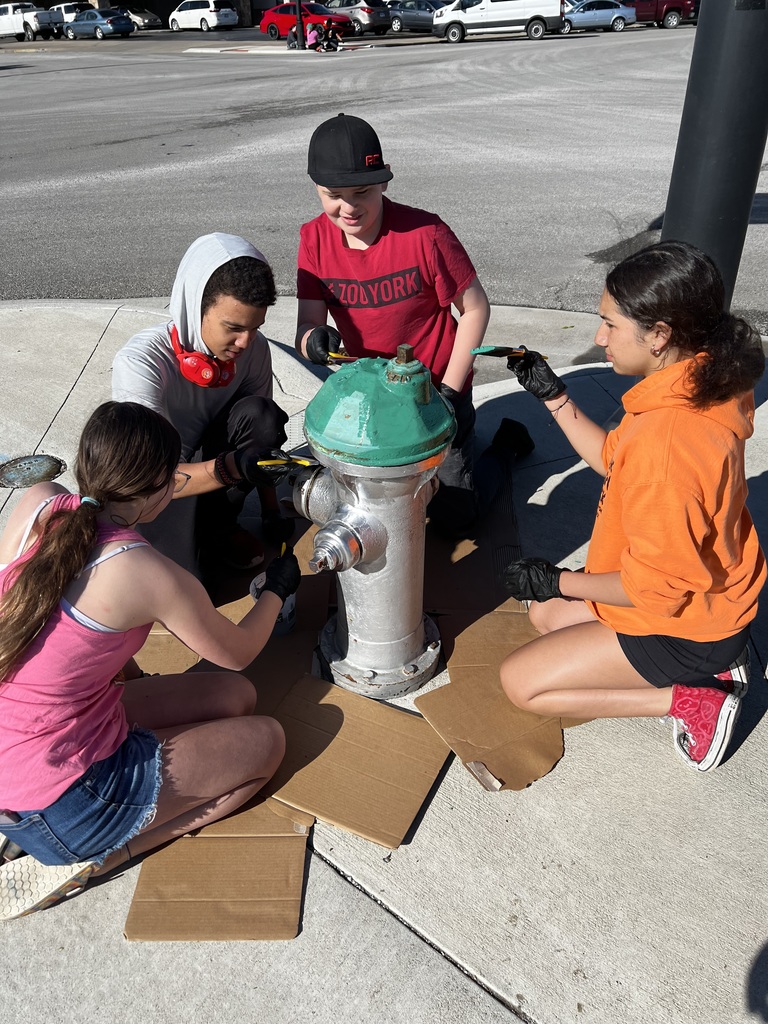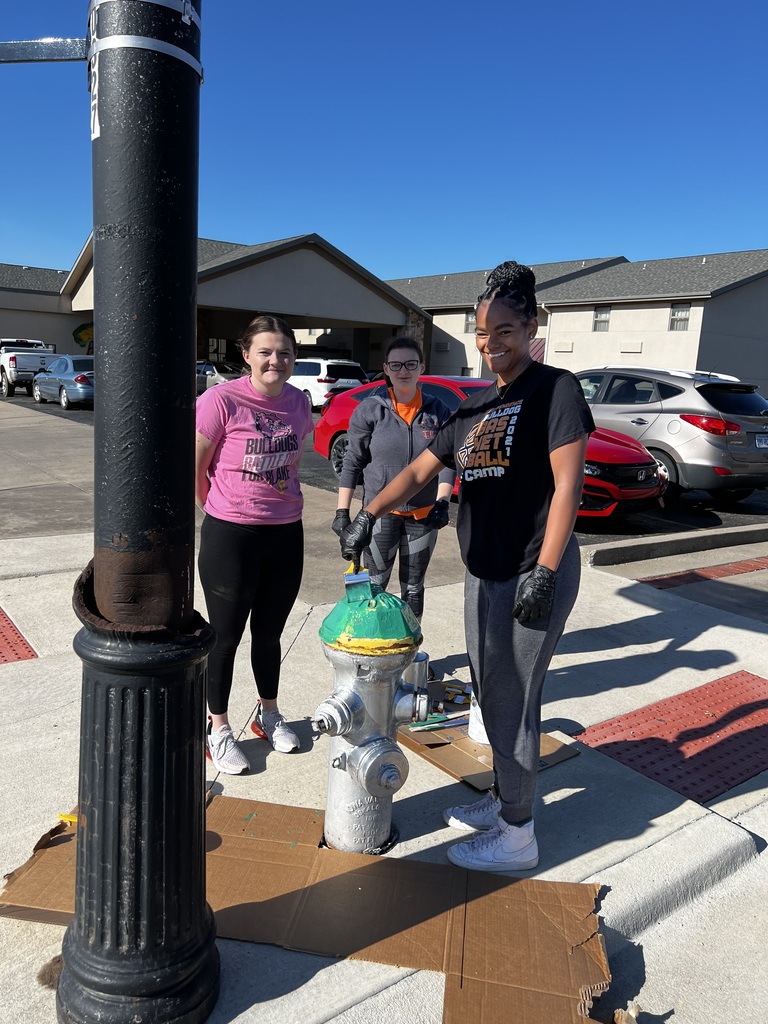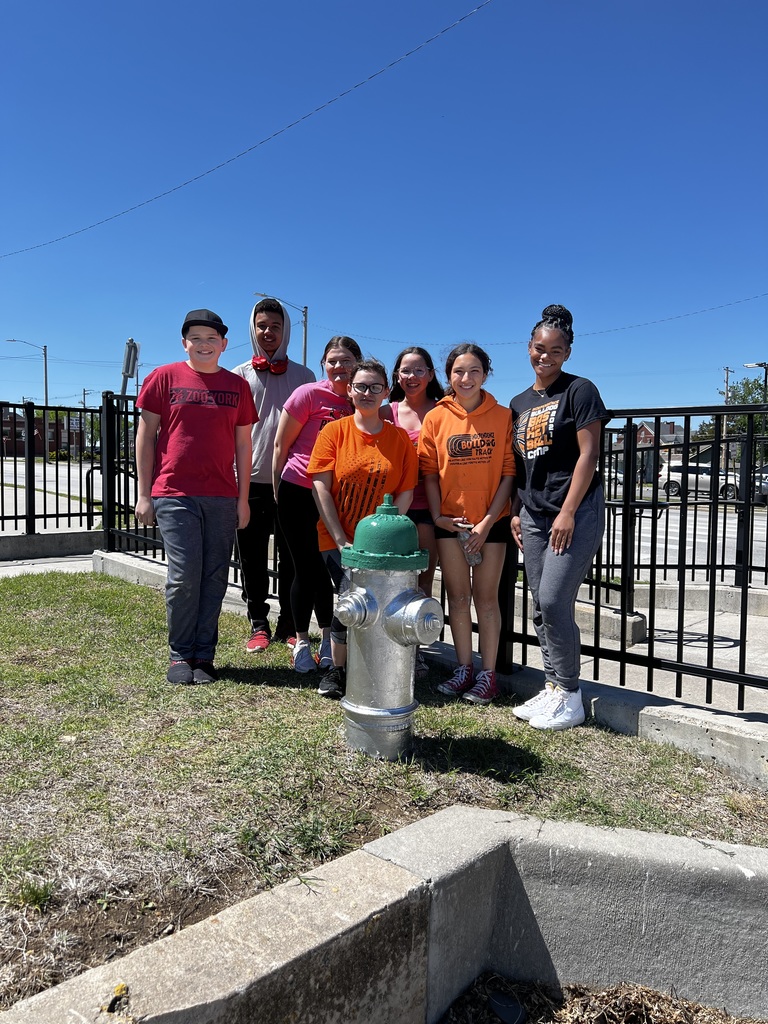 BREAKING NEWS IHS Family and Consumer Science classes raise funds through sock sales in conjunction with other schools to bring a new water source to the Rwanika village!, see details below! #BulldogPRIDE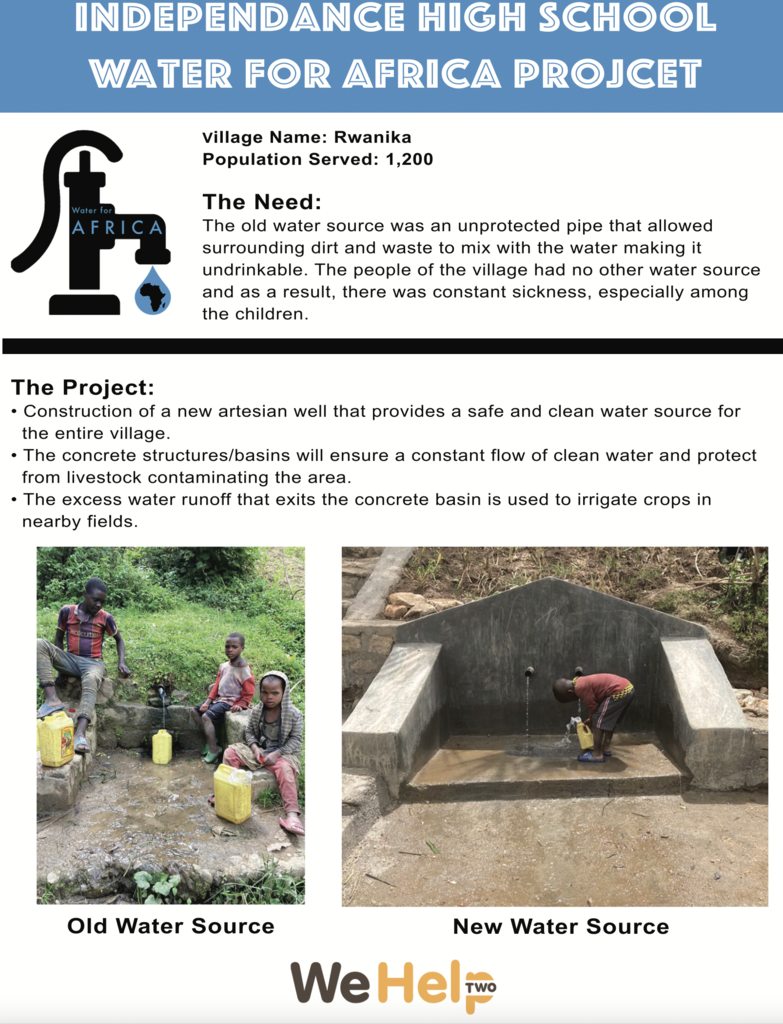 Mark your calendars, here are the Bulldog Events for the week! #BulldogPRIDE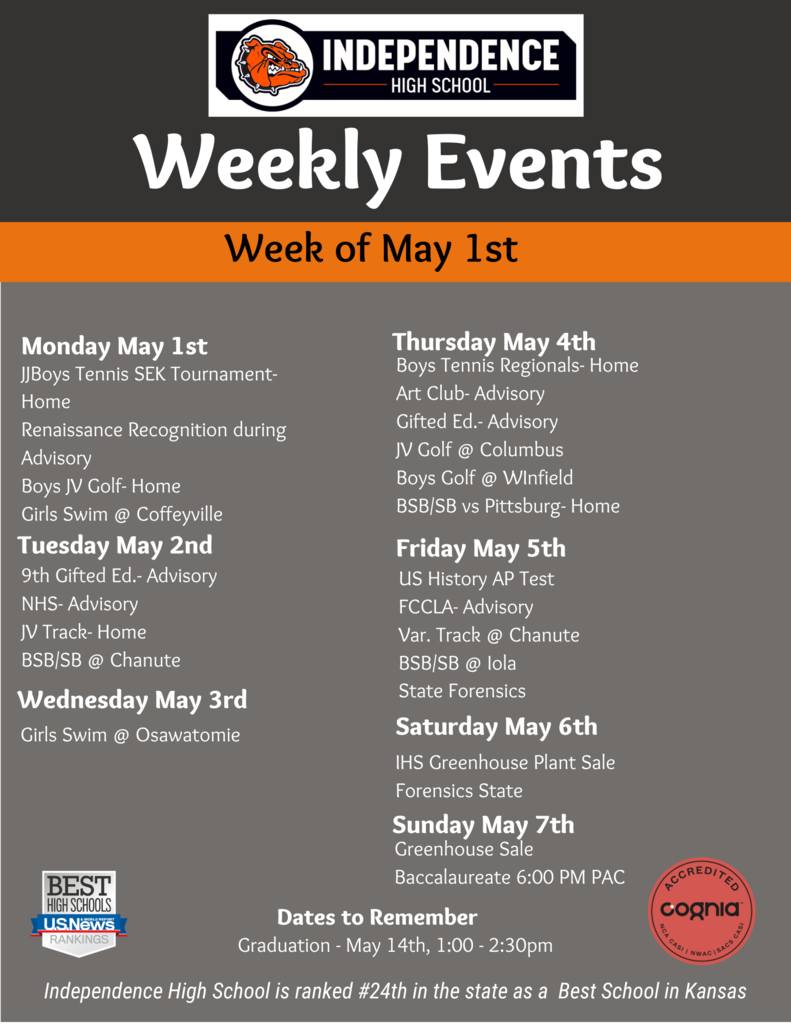 IHS night at the park starts at 4:00, see you there. Be sure to bring some cash for the food truck.

More KAY club news.... KAY Club collects pop tabs for Ronald McDonald Houses. This year with the help of our IHS Advisory Classes and staff, we collected 2 large totes full. This time instead of taking the pop tabs directly to Ronald McDonald House, we donated them to "Tabs for Jessica's Stay." Her story was featured in the Montgomery County Chronicle. Jessica is from Cherryvale and utilized the Ronald McDonald House when she received a heart transplant this year. The money from the pop tabs collected will be cashed in and the money donated to the Ronald McDonald House in Jessica's name. There is a donation site at the Montgomery County Chronicle that you can continue to donate to. Here is our KAY Club President, Ella Johnston at the Chronicle dropping off our donation.