Bulldog Family, We heard from a lot of you, we accidentally scheduled the game night on the night of a home softball game, so to ensure that all can attend, we are moving the date to Wednesday, March 29th from 6:00 - 8:00.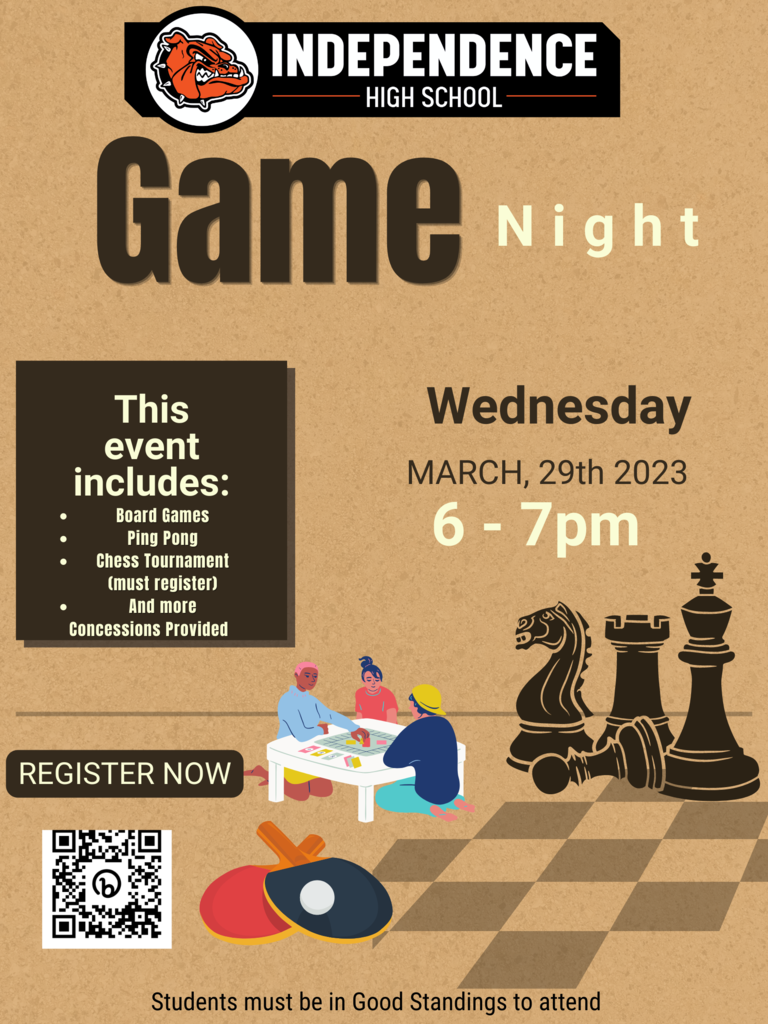 #BulldogPRIDE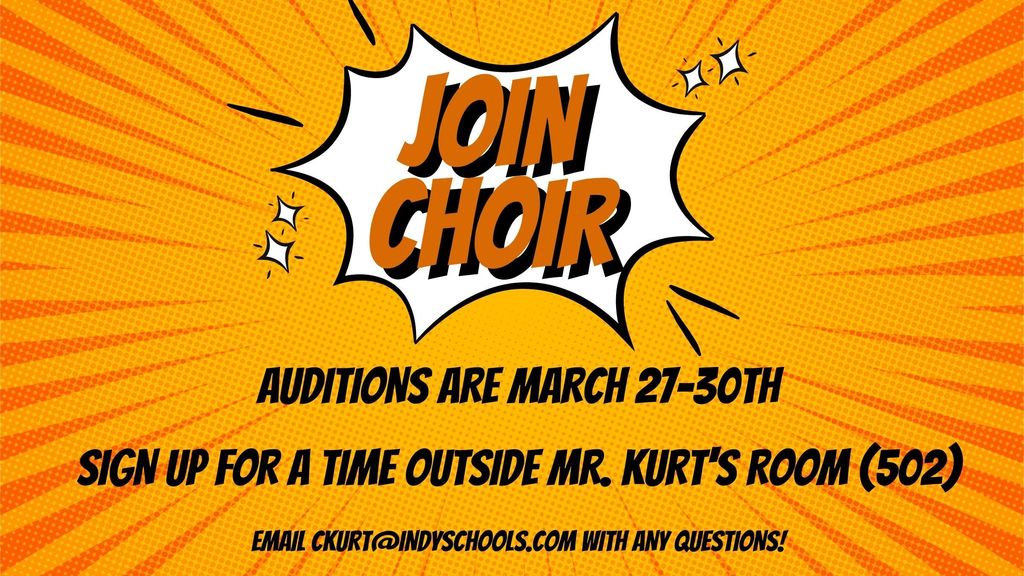 Information about our upcoming Career Fair! Our afternoon is open to ALL community members interested in jobs that are immediately available. Come see us Wednesday, March 22nd from 12:30 - 2:30 at the IHS gym!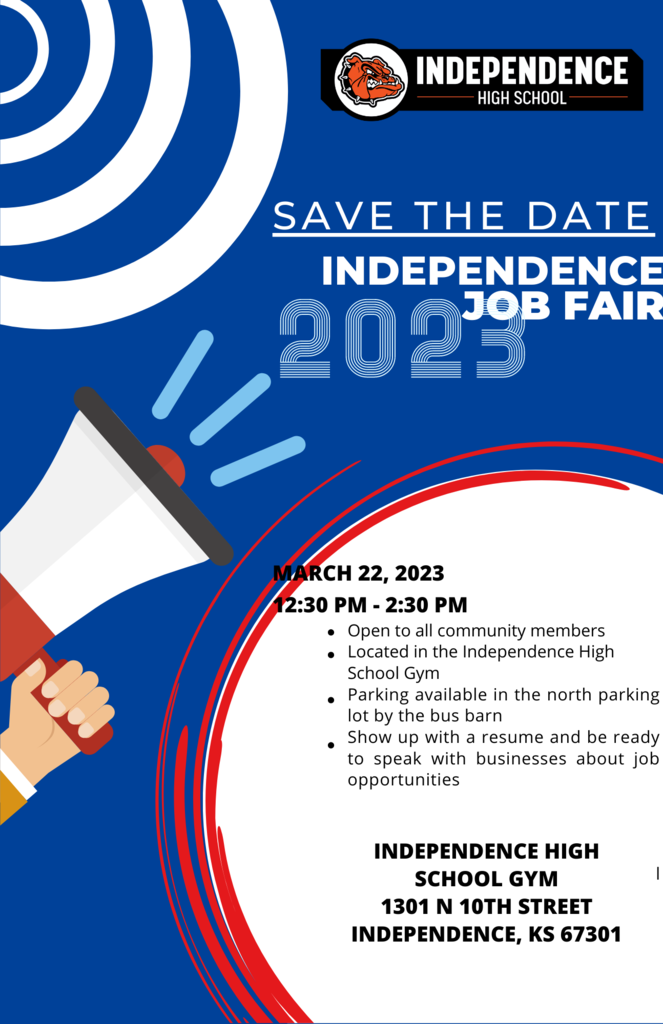 IHS has an immediate opening for a registrar position. Our registrar works closely with our counseling department to help enhance the learning experience for all students. Come work with an amazing team! Apply on our website or email
kseiler@indyschools.com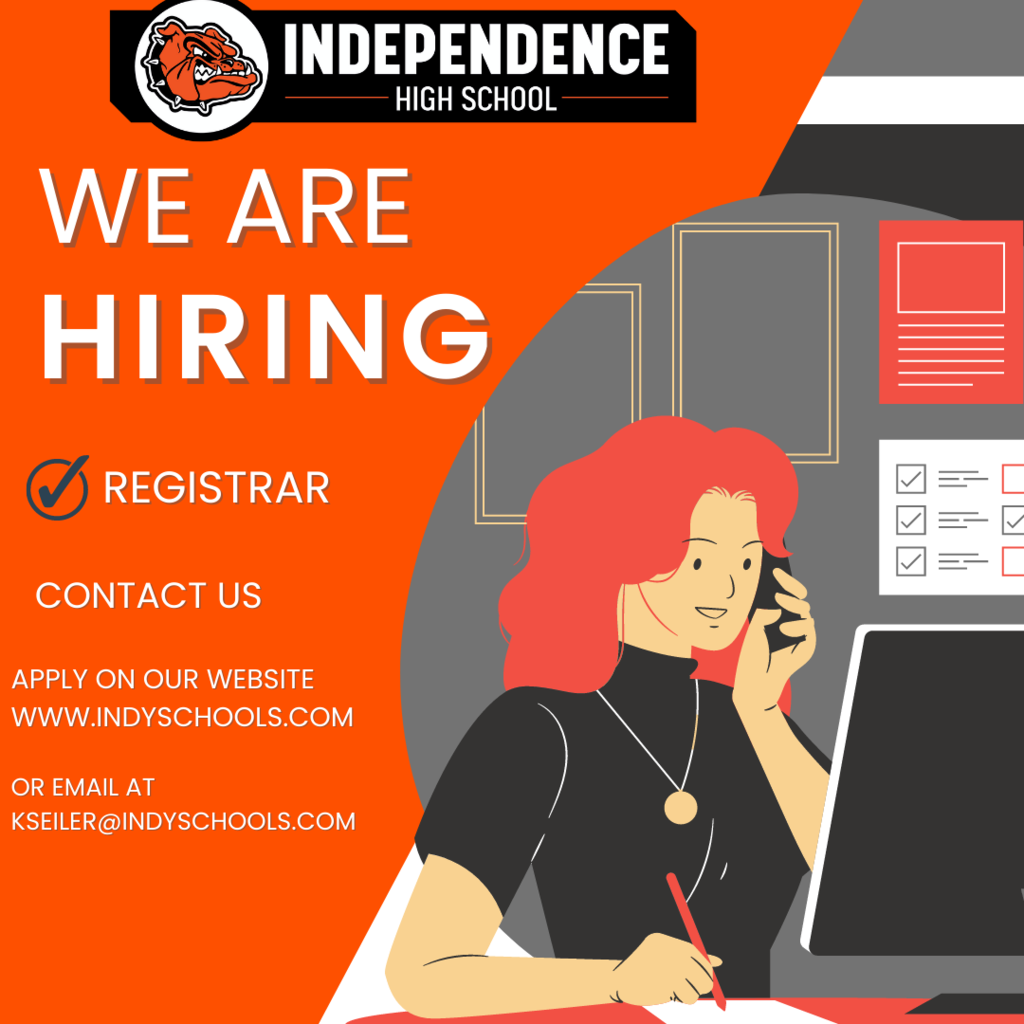 Congrats to our Classified Employee of the Month, Jamie Beurskens!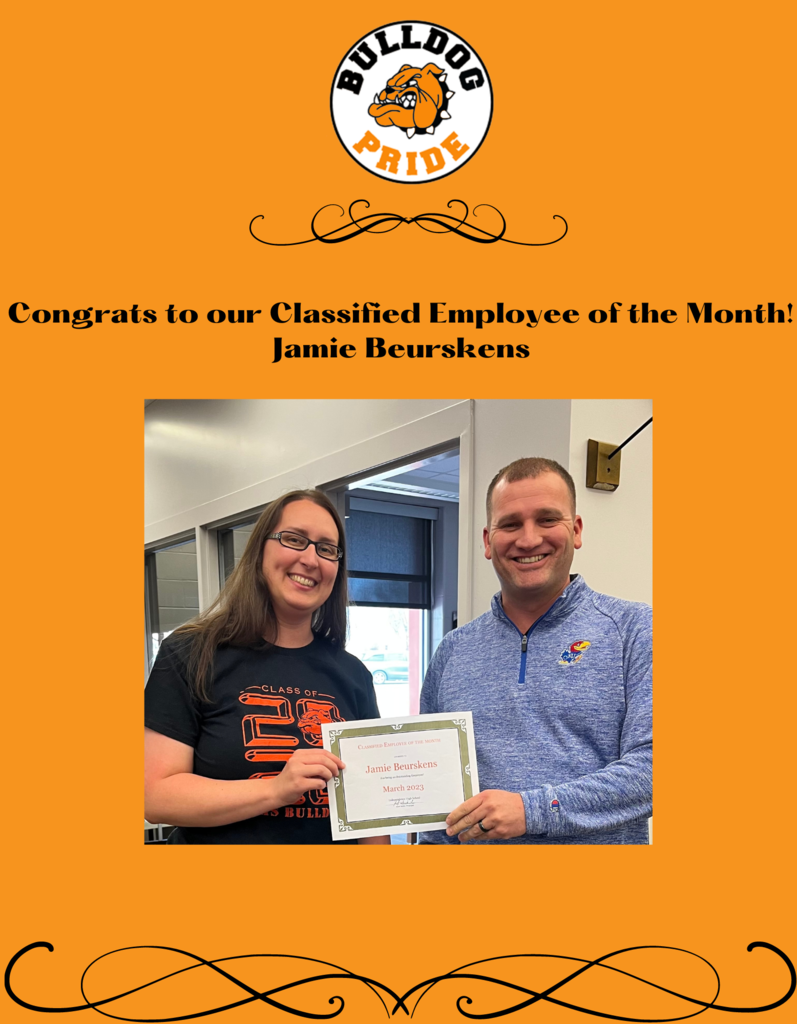 Congrats to our Teacher of the Month, Rene Stanley!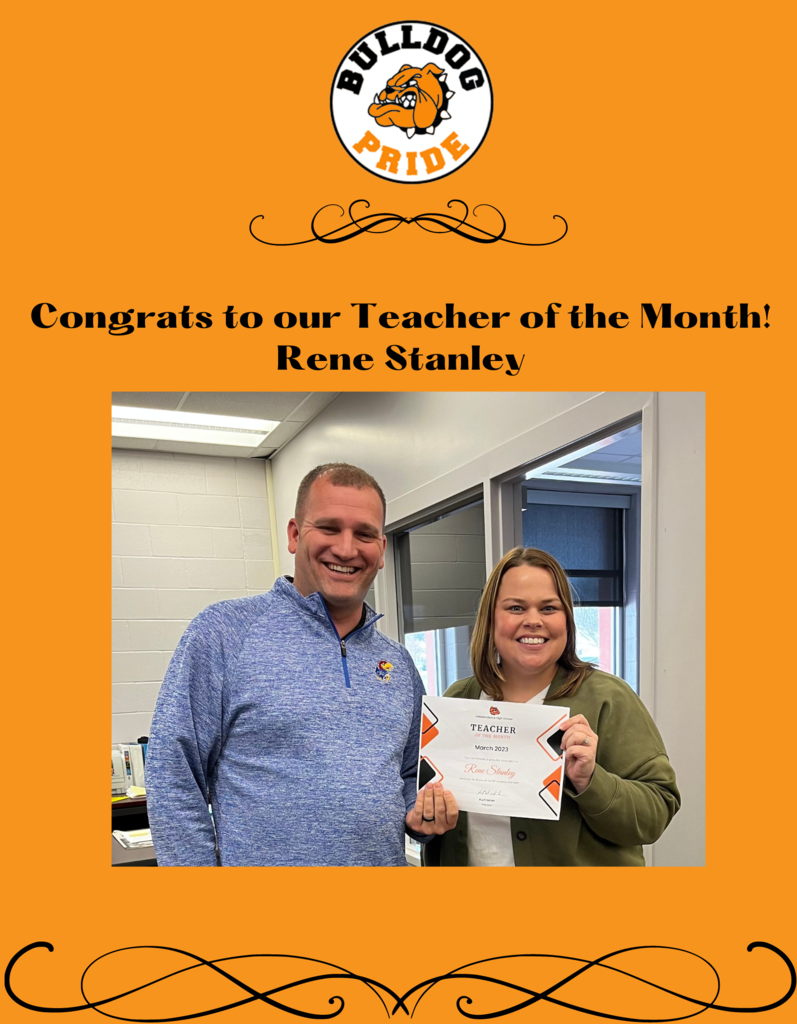 IHS announces March Student of the month - Christopher Landen, please help us congratulate him!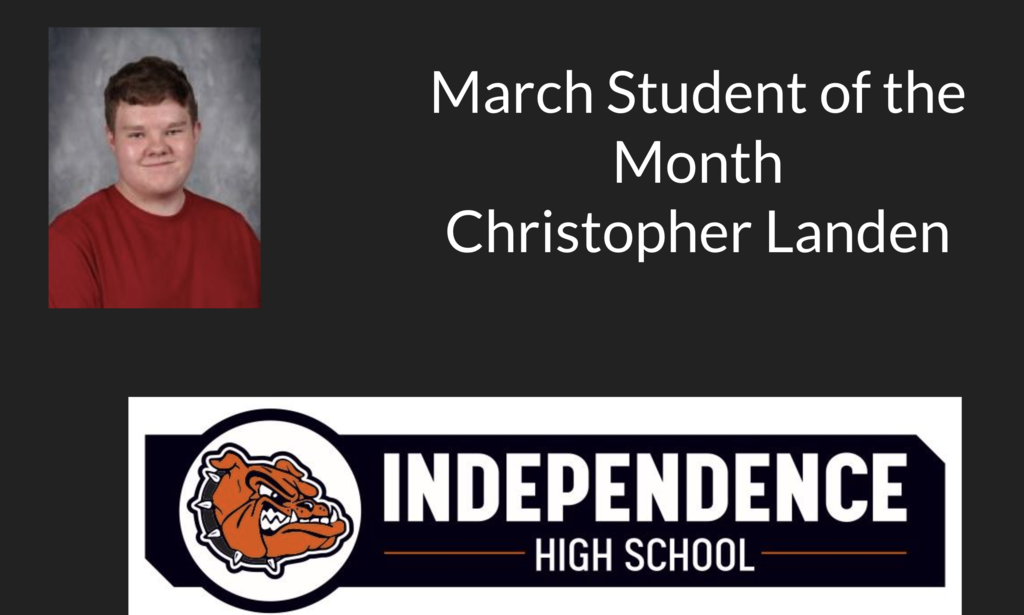 Bulldog Events for the week! #BulldogPRIDE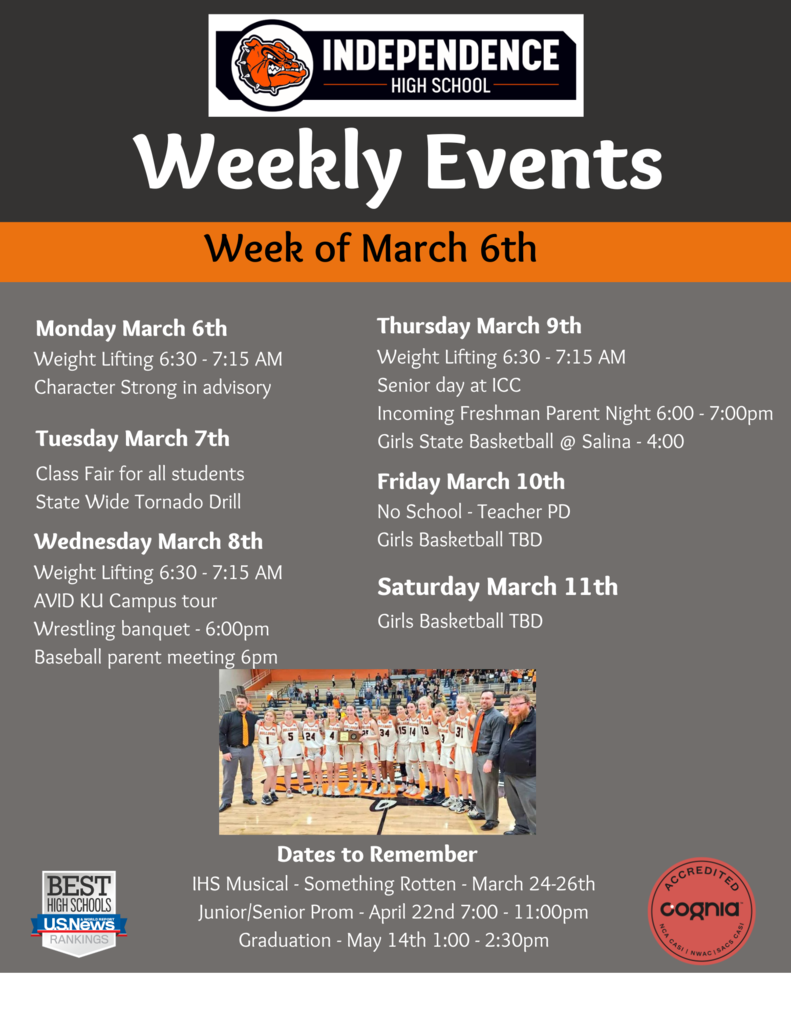 Shout out to our metals class for making a belt hanger for our weight room.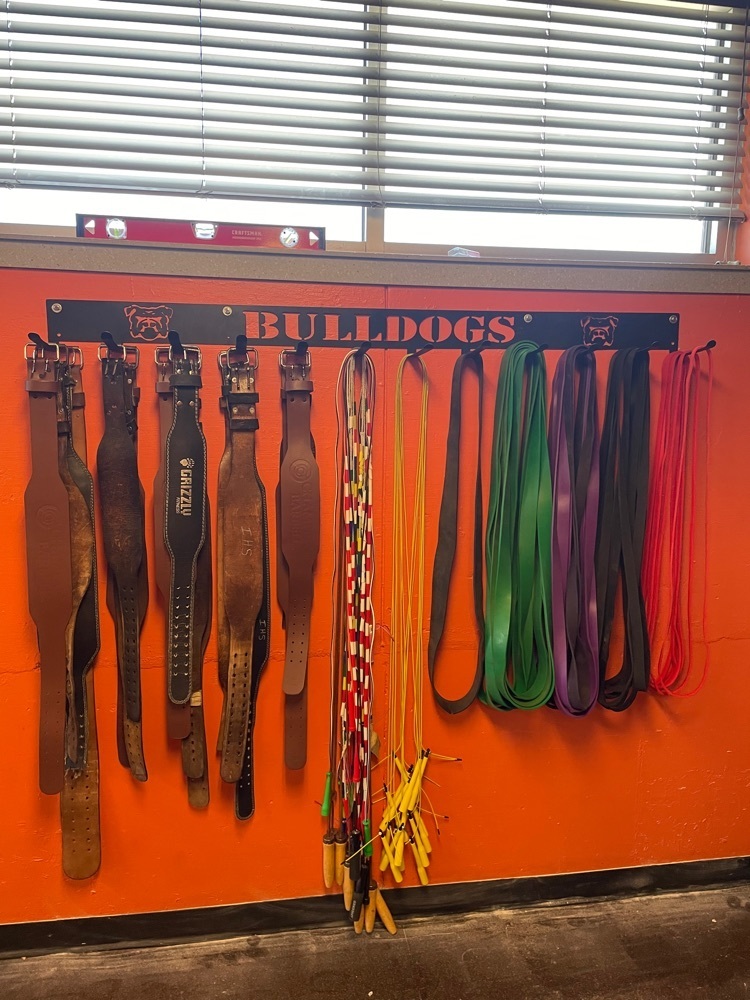 Reminder our choir students will perform tonight with the ICC choir tonight at 7pm in the IHS Performing Arts Center.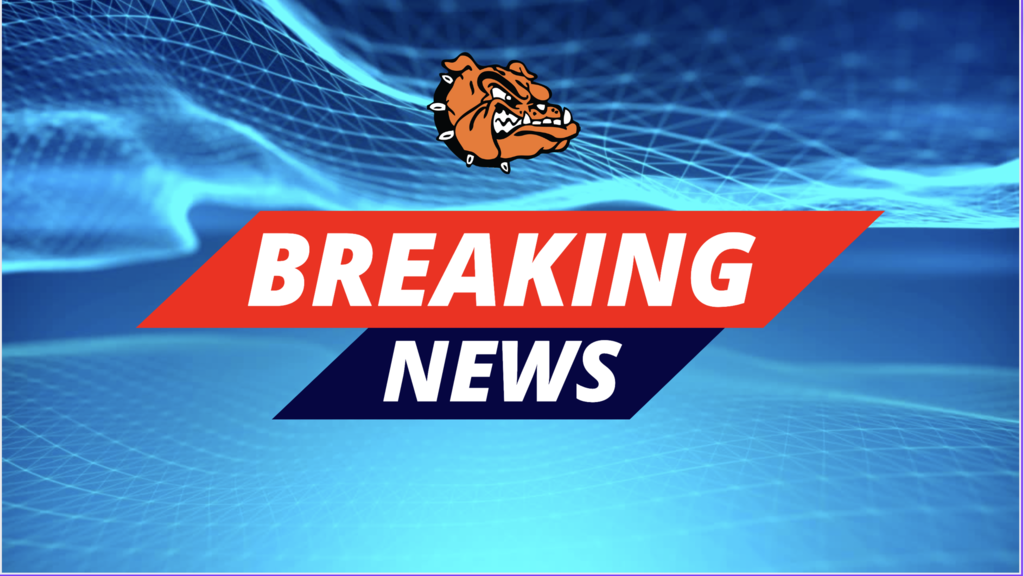 Shout out to Lexi Reed for raising $300 for the American Cancer Society within our PE class fundraiser. Another shout-out to Mrs. Speicher's 7th-hour class, as they raised the most money as a class! #BulldogPRIDE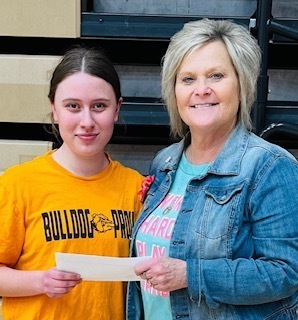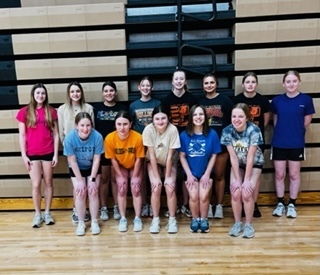 Attention Parents! If you have a child who will be a freshman for the 2023-2024 school year. Come and join us for informational parent meeting. We hope to see you there!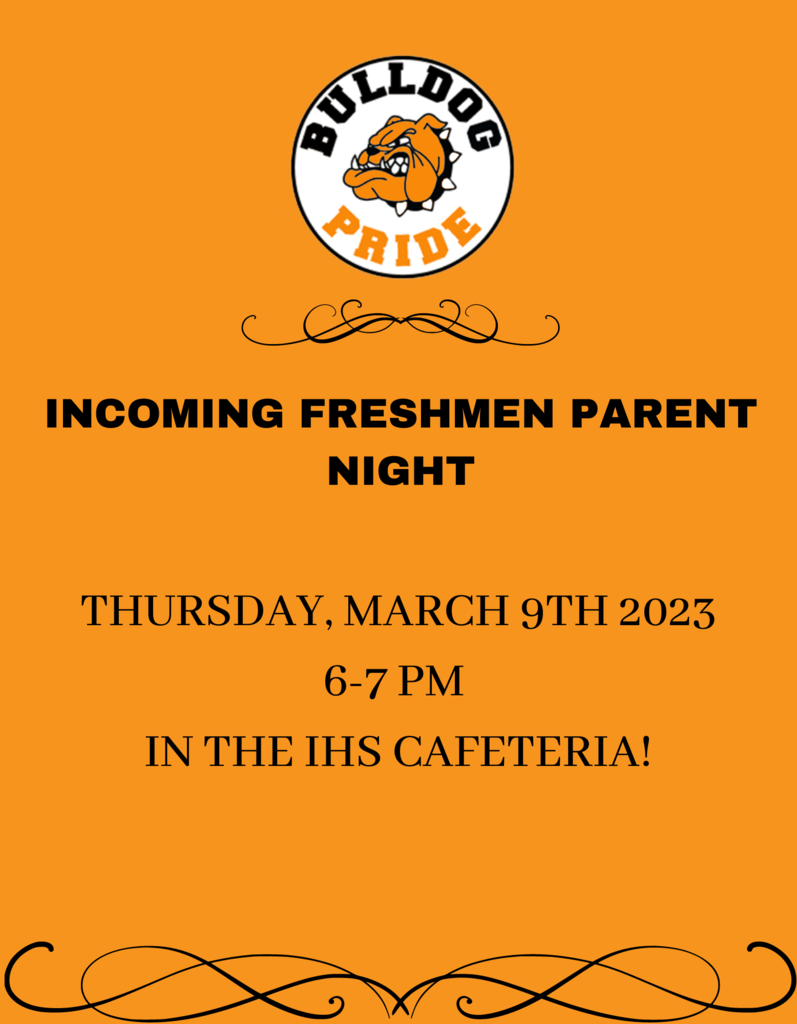 IHS Weekly Events are announced below! #BulldogPRIDE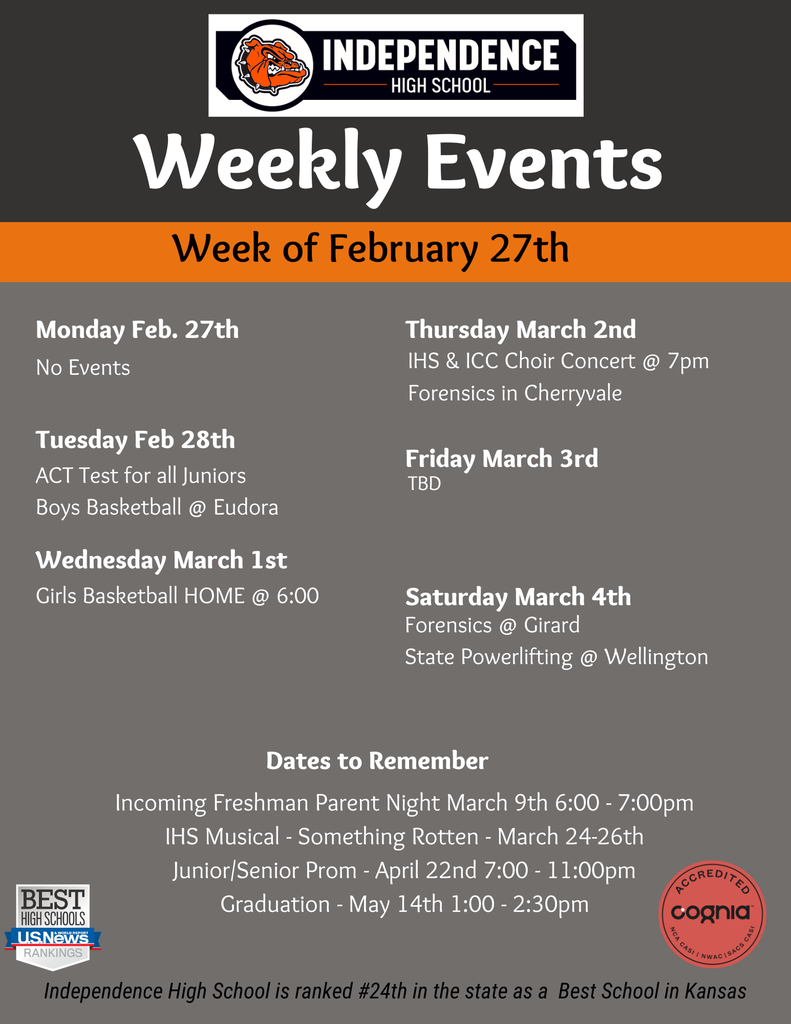 IMMEDIATE OPENING Bulldog Family, we have an immediate opening or an ELL Para Educator, please share.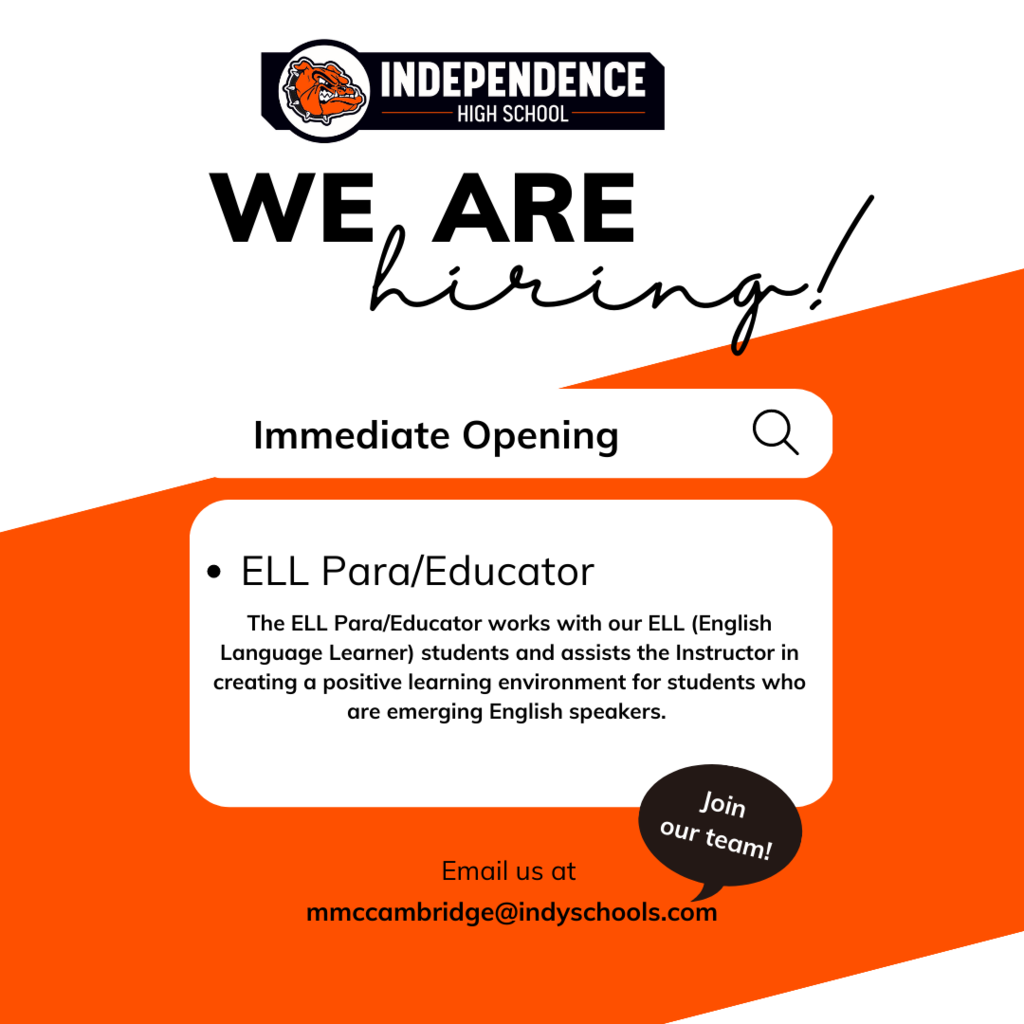 These six students have represented IHS well in their respective KMEA All-State Choirs this weekend in Wichita! Pictured left to right are Kenna Romine, Jenna Schaper, Sarah Lasater, Safirya Burns, Cole Mayfield, and Cody Kippenberger. Kenna, Safirya, Cole, and Cody all sang in the All-State Mixed Chorus. Jenna and Sarah performed with the All-State Treble Chorus. Congrats to all these students and their success! #BulldogPRIDE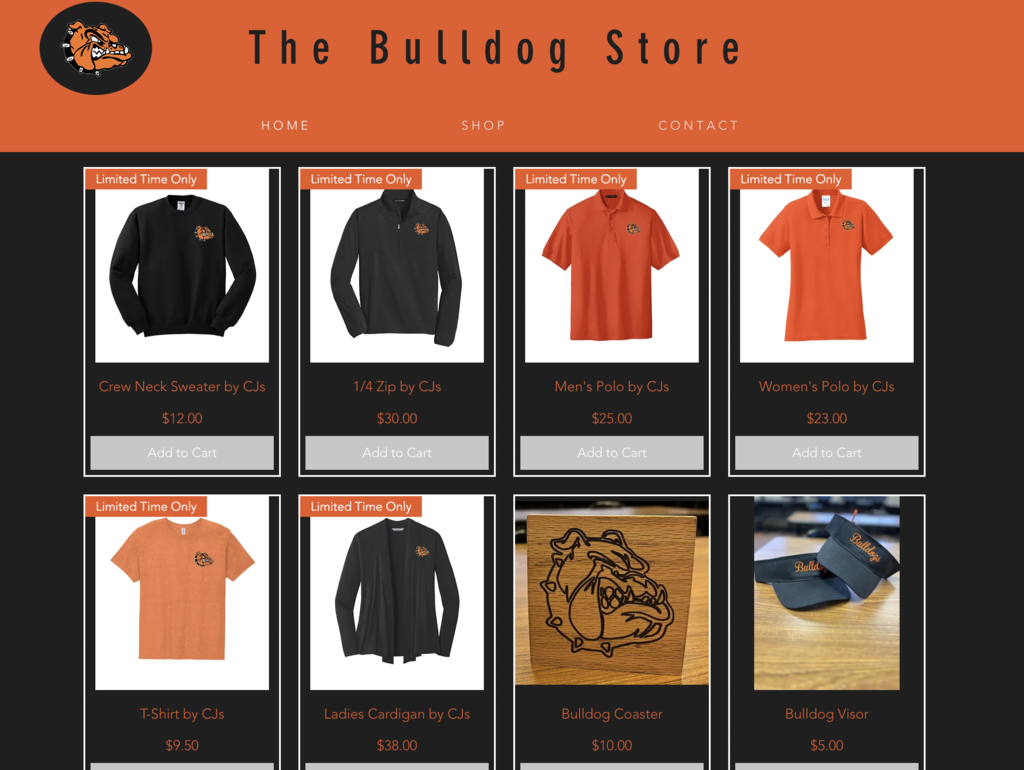 Congrats to Fred Carrathers who is our Classified Employee of the Month!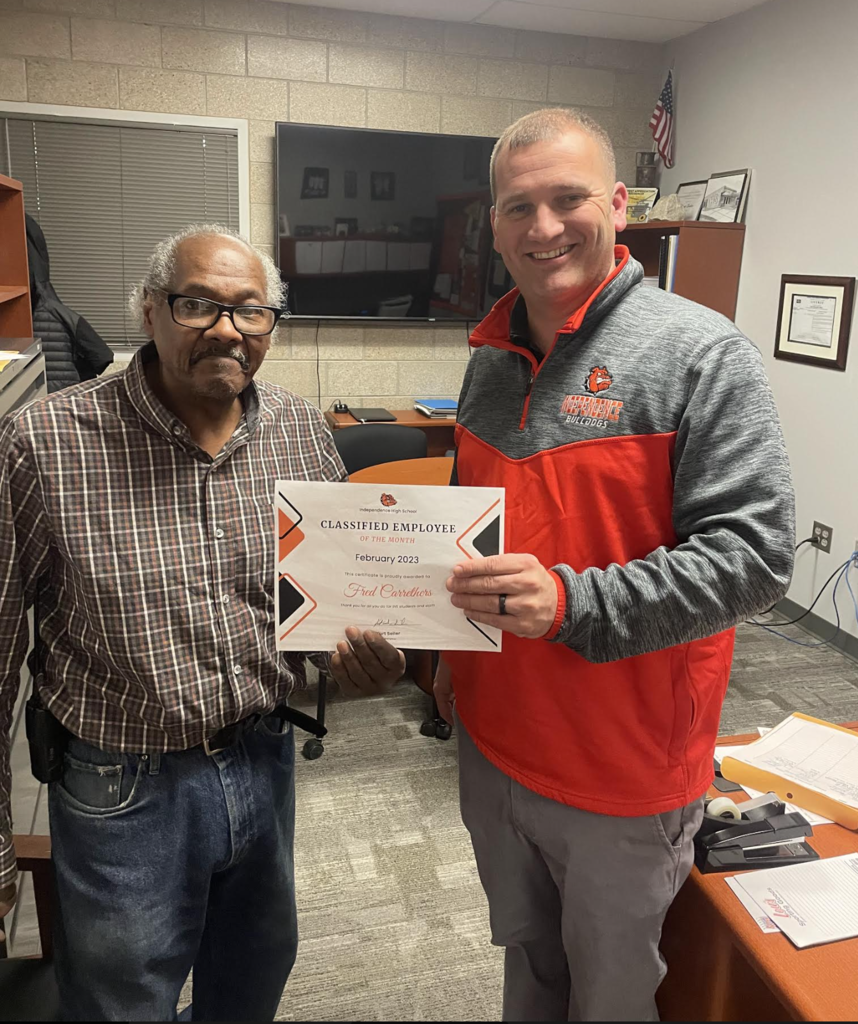 Congrats to Brenda White who is our Teacher of the Month!

Congrats to Nate Davis and Hary Viveros Escudero for receiving a Pride ticket for their Engagement here at IHS! #BulldogPRIDE