8th Grade ELA classes had the privilege of interviewing several veterans today in preparation for the upcoming Patriot's Pen project sponsored by the VFW. This year's theme is "My Pledge to Our Veterans".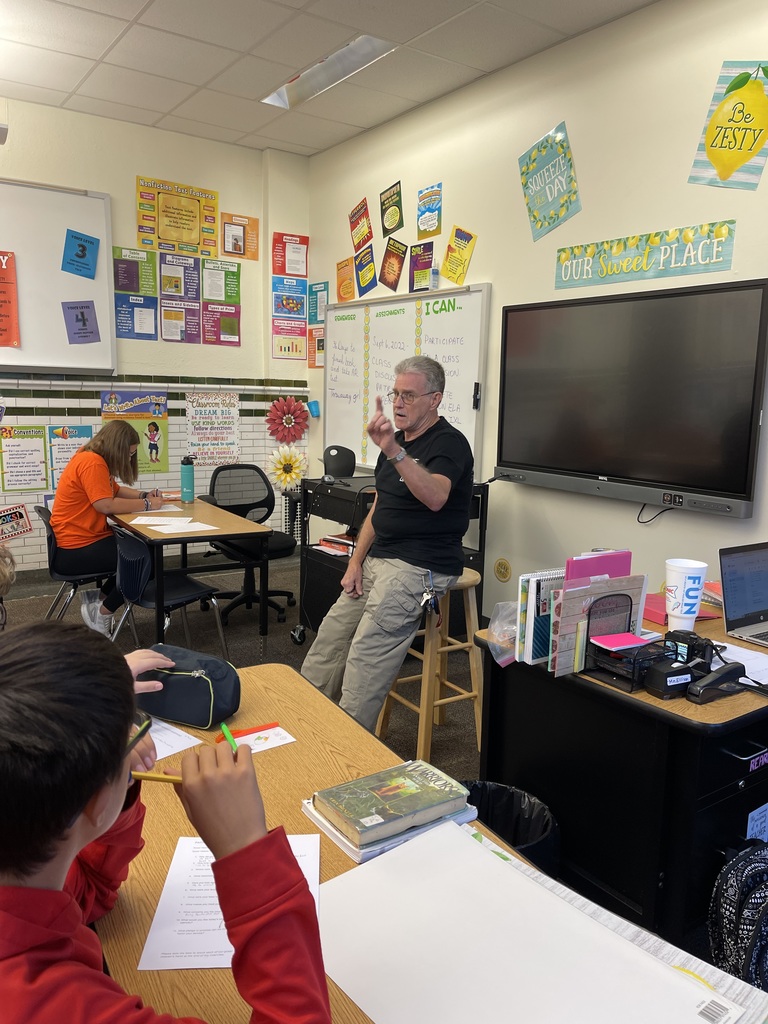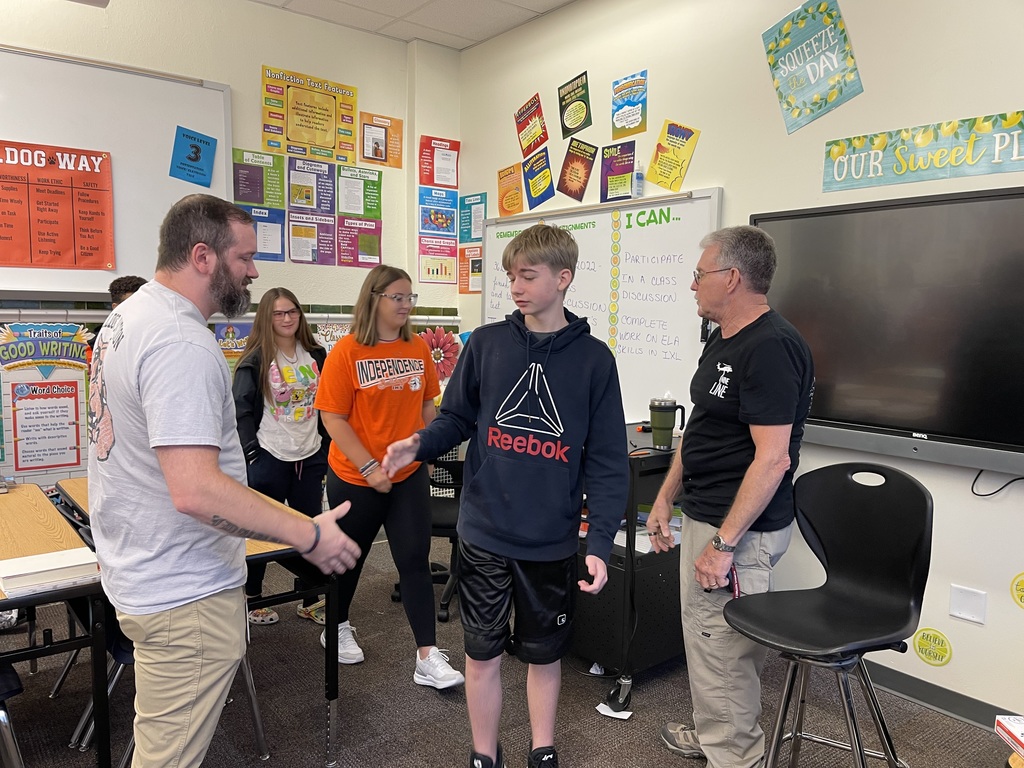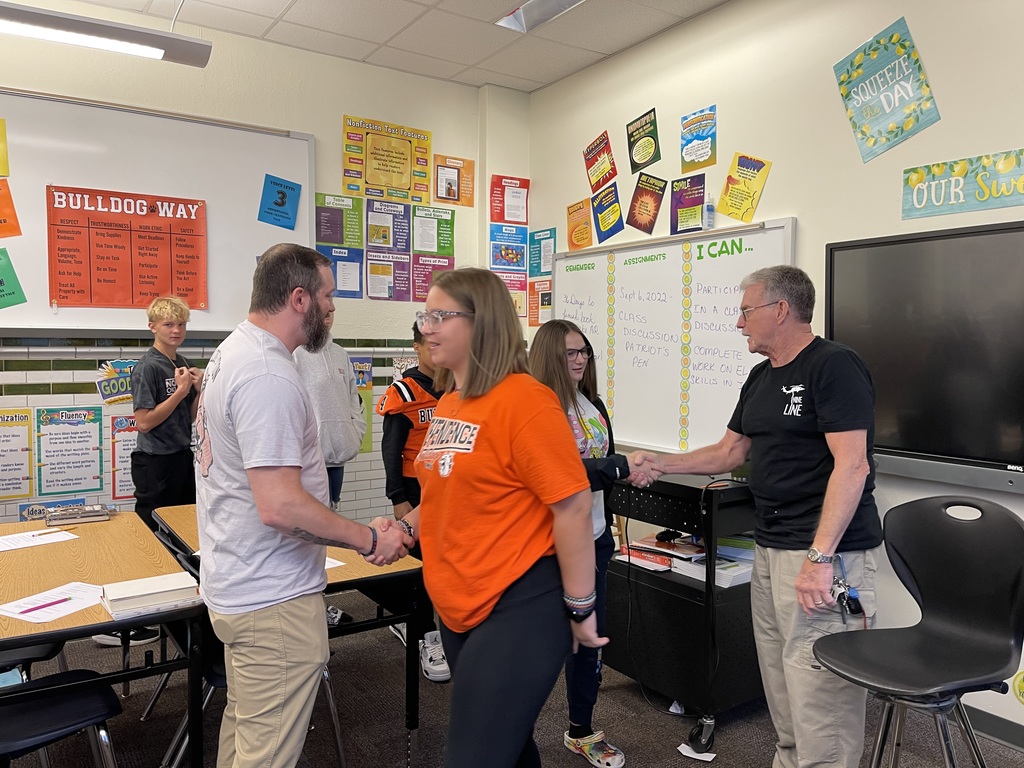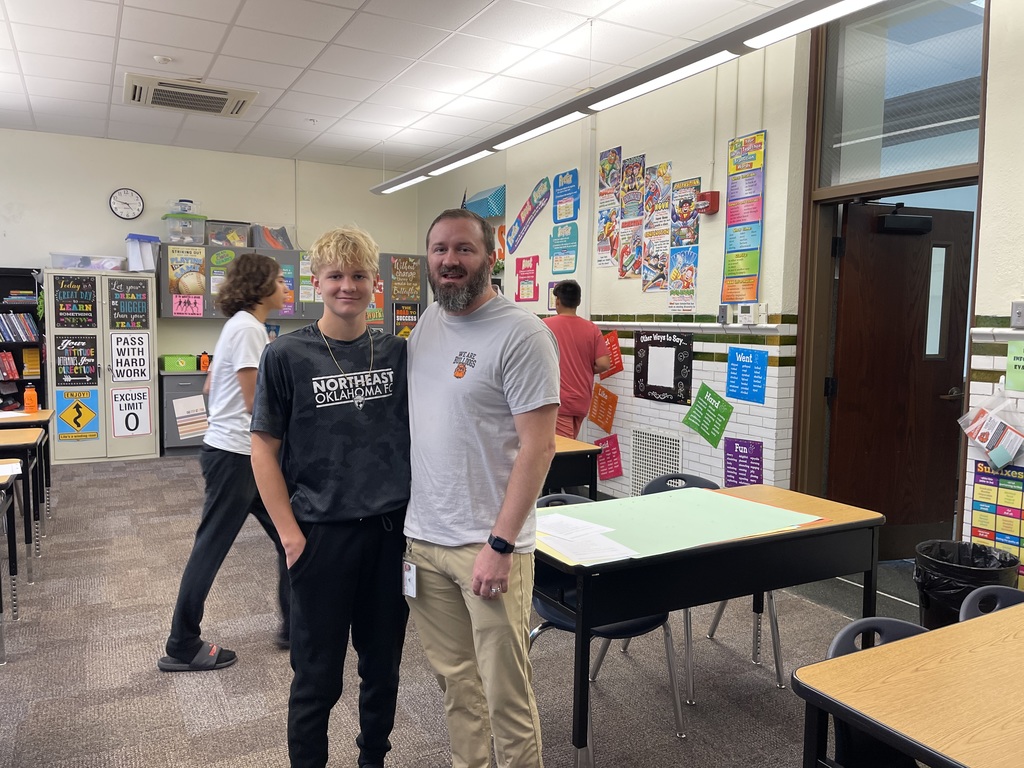 Students in Mr Ellison's 8th Grade Robotics class built windmills for the fictional community of Zephyrville today. Zephyrville is a struggling midwest community that was once a boomtown. The city council is wanting to move the community towards the 21st century to revive the city and decided that renewable energy was the best option. Students were challenged to use their new knowledge of mechanisms to build a prototype windmill to transfer energy from the blades(wind) to the base(generator) of the windmill. Students were required to choose at least two mechanisms from the following list to transfer the energy to the ground: Simple Gear Train Gear Train with Idler Bevel Gear Worm and Wheel Rack and Pinion Chain Drive Belt Drive Cam and Follower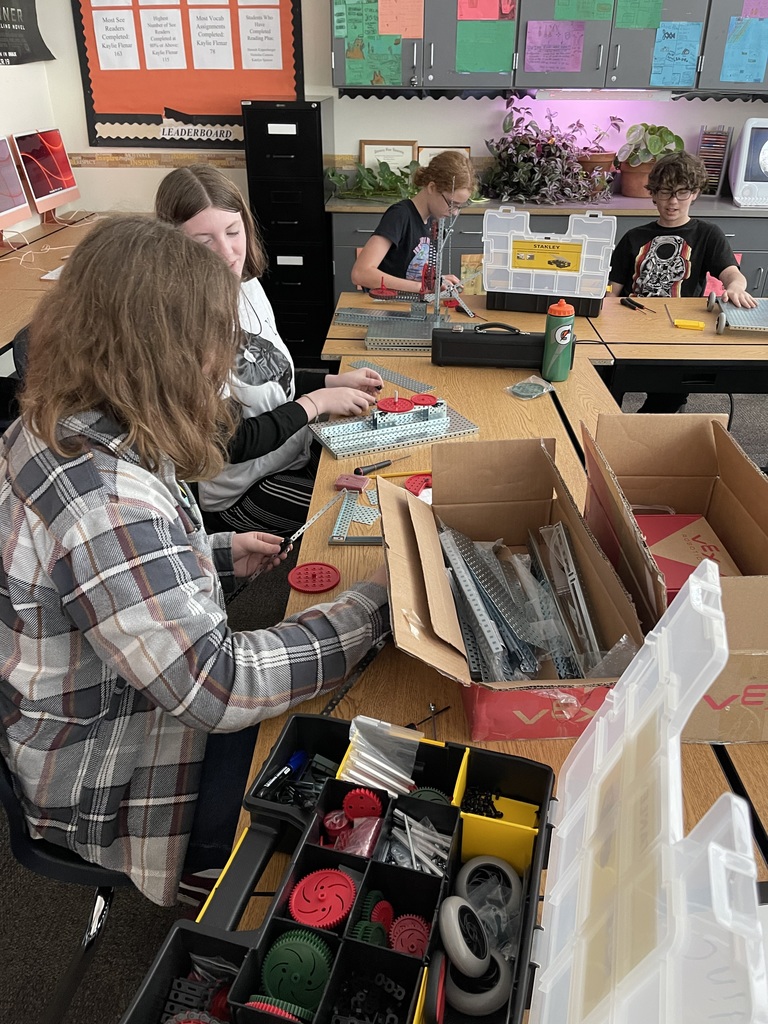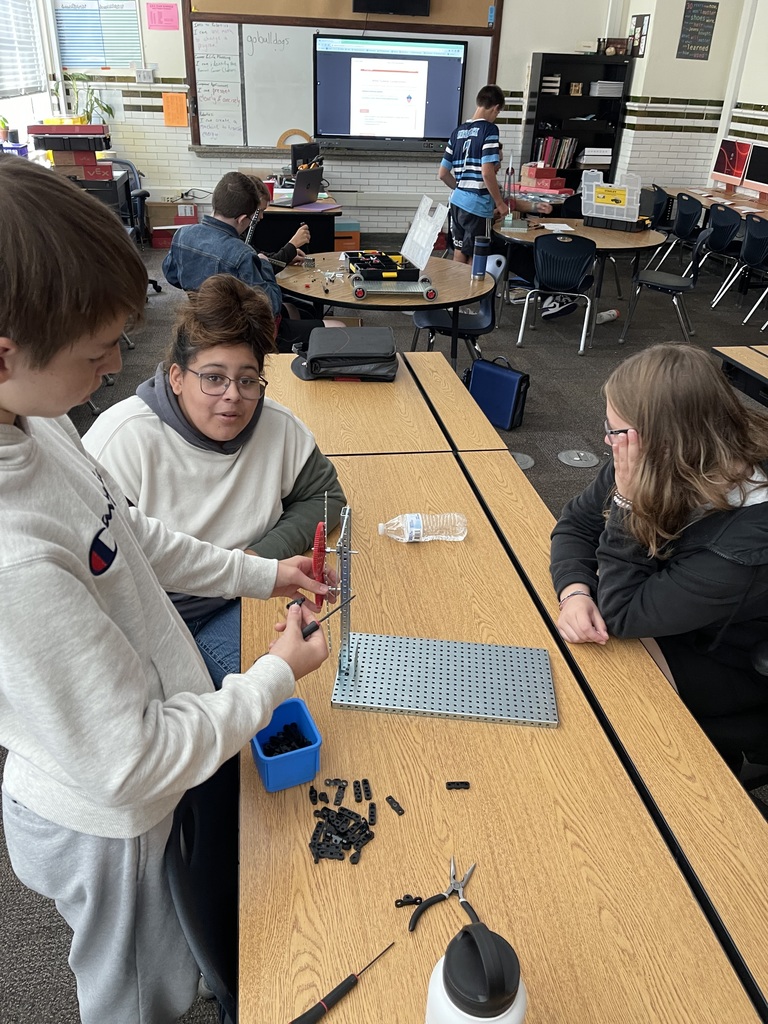 IMS volleyball hosted Pitt tonight. 7C and 8C teams won their matches, with 8A, 8B, 7A and 7B losing. There were some tough losses but the team will get back to work tomorrow, as they travel to Chanute on Thursday! Keep working ladies, we are proud of you! #TheBulldogWay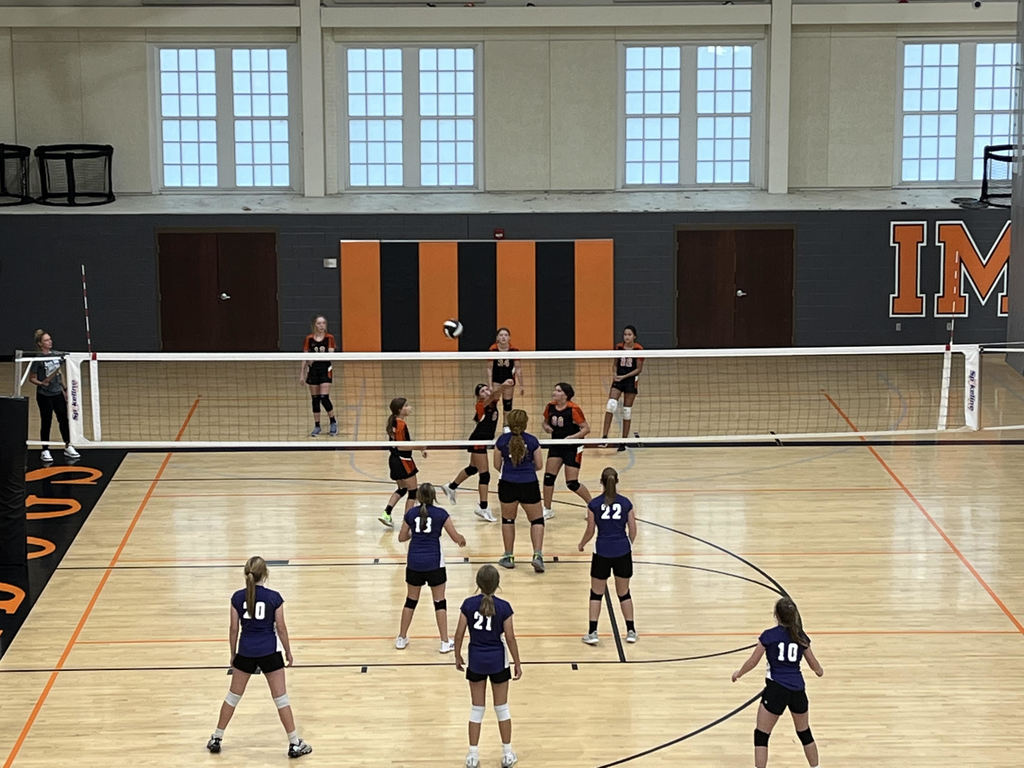 Independence is excited to announce the TeamMates mentoring program will come to Independence on September 12th, 2022! TeamMates is a 1-1 in-school mentoring program for students entering 3rd-12th grade, where a mentor meets with a mentee one time a week and meets with the mentee up to high school graduation. Our district will begin this program in 3rd-8th grades in 2022-23, with a high school grade level added per year beginning in the 2023-24 school year. For more information about the program click HERE On September 12th, at 5:00 pm, in the IHS cafeteria, we will host a community meeting to learn more about this program. We invite all to attend. If you are interested in being a mentor for this program, we need you and would invite you to apply HERE (
https://www.indyschools.com/page/team-mates
) TeamMates will host our first mentor training on September 12th at 5:30 pm in the IHS cafeteria. We thank you, and hope to see you there!
We hope everyone is enjoying their extended weekend! Reminder, there is no school on 9/5 and there will be no Academic Assistance on Tuesday (9/6). Here are the extra-curricular activities for this week! If you have a chance, come out and support your Bulldogs!! #TheBulldogWay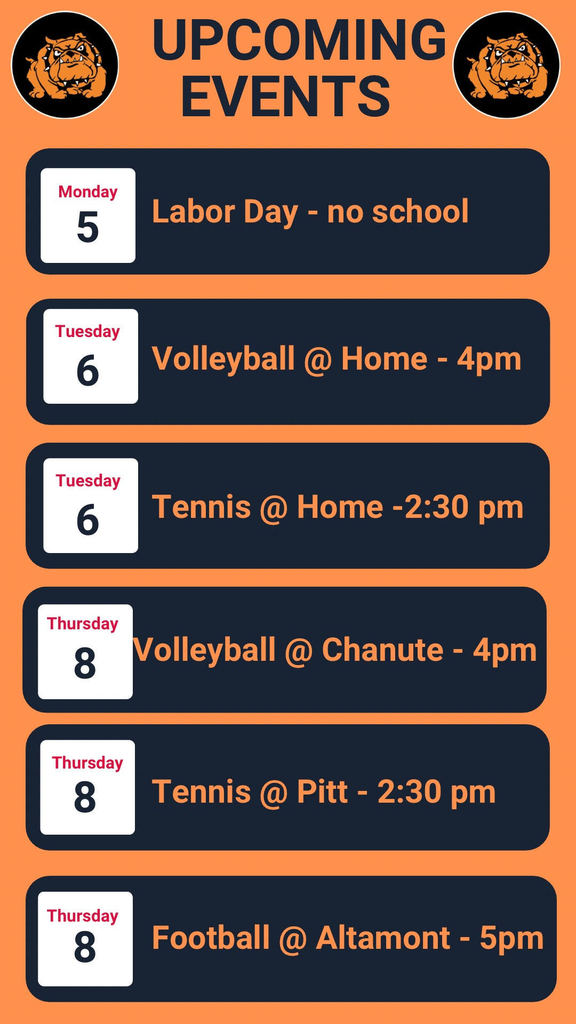 Heaven Gonzales is our Female Athlete of the Week. Her coaches nominated her because she is the first one on the floor and is already ready to compete. Her attitude is infectious and is a great leader for her teammates. Not only is she awesome on the volleyball court, but she is great in the classroom. We are so proud of you Heaven!!! Keep it up, because we see you! #The Bulldog Way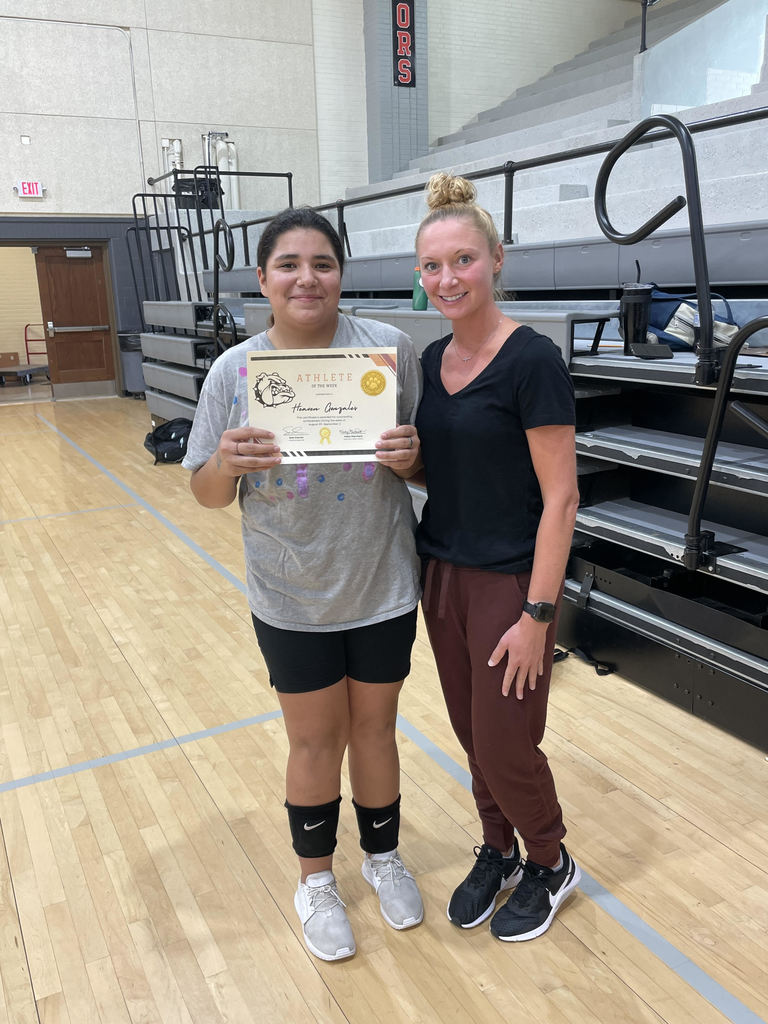 Javen Colbert is our Male Athlete of the Week! He was nominated for his leadership skills, his effort and his attitude (on and off the field). His coaches are very impressed with the way he is always pushing his teammates! Also, this young man had a great game last night against Coffeyville. Nonetheless, we are so proud of him and for these reasons, he is the Athlete of the Week! #TheBulldogWay
Students in Mrs. McBride's class being quizzed during a CSI (Classroom, Seat, Individual) group activity. Here, the kids are allowed to work with anyone/anything in the classroom "C" to answer the question. #TheBulldogWay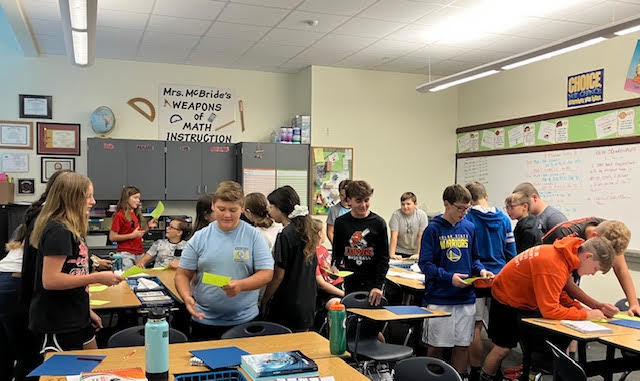 Kellen Ebert spoke today at First Friday to talk about fundraising efforts for FORPAZ. He specifically spoke about fundraising for restoration for the Santa Fe 1050 engine in Riverside Park. It's amazing to see young people in roles to make positive change for our community! Proud of you Kellen!! #TheBulldogWay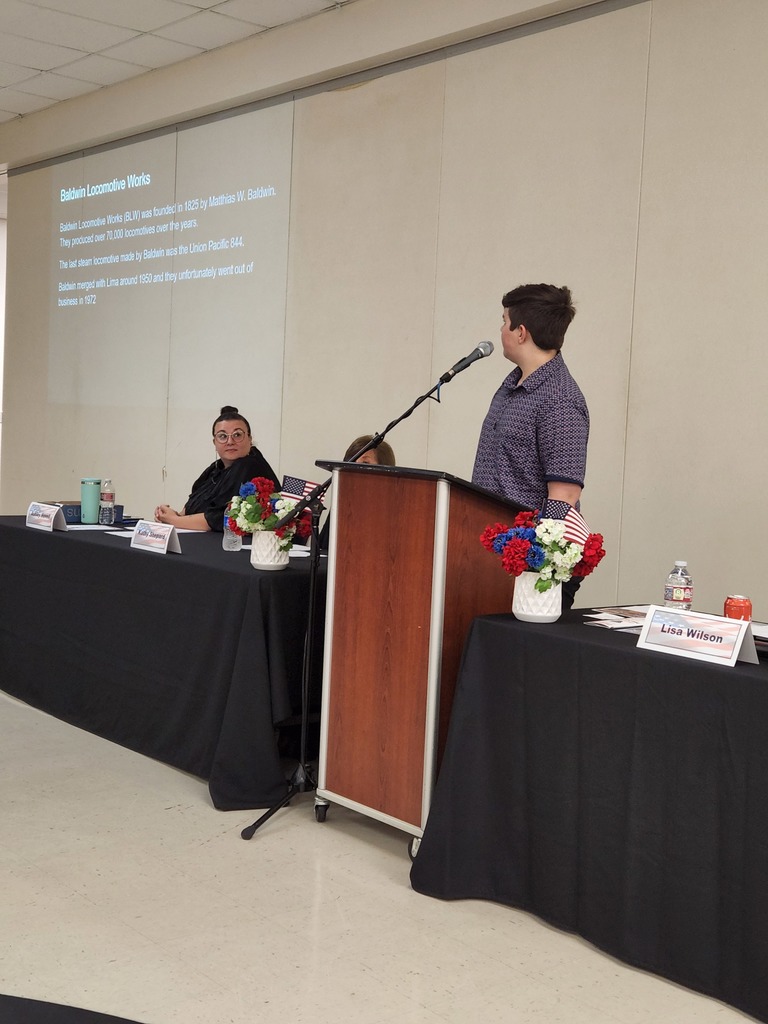 Mrs. Hare's 6th grade Intro to Middle School Class is learning organization skills. They organize and clean their lockers and notebooks out weekly and write their homework in their planners everyday. Great job Mrs. Hare! #The BulldogWay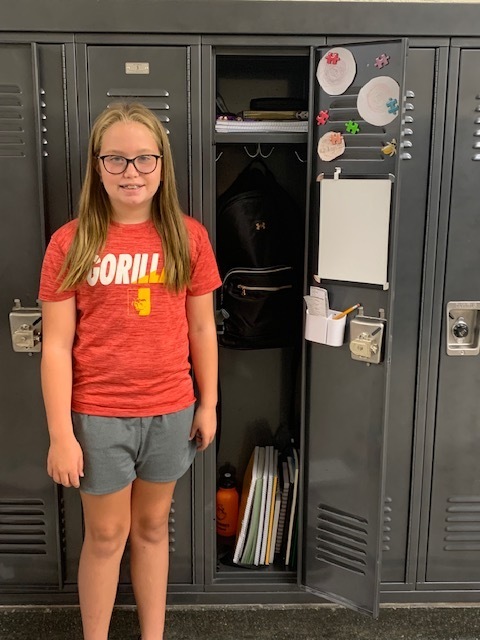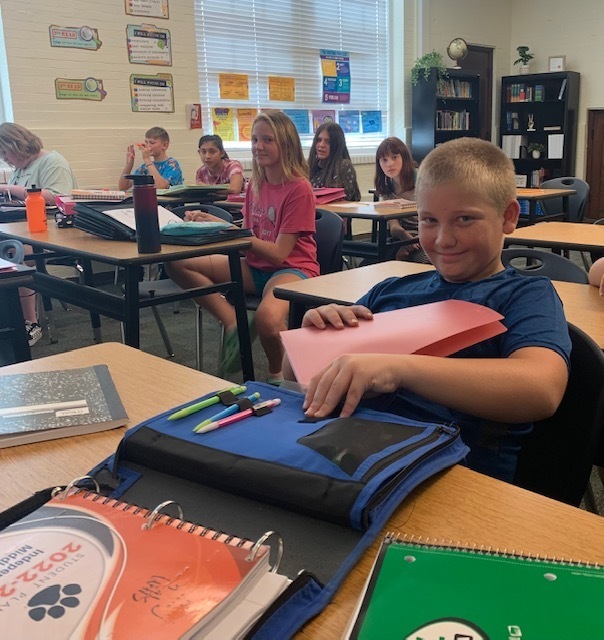 The Lady Bulldog Volleyball team competed against Pittsburg and Roosevelt Middle School (Cville) in Coffeyville. 7th grade went 1-1 and 8th grade went 0-2. Coach Marchant was happy with how hard they competed and now the girls have a better understanding of what they need to work on. Back to practice tomorrow before they play at home on September 6th! #TheBulldogWay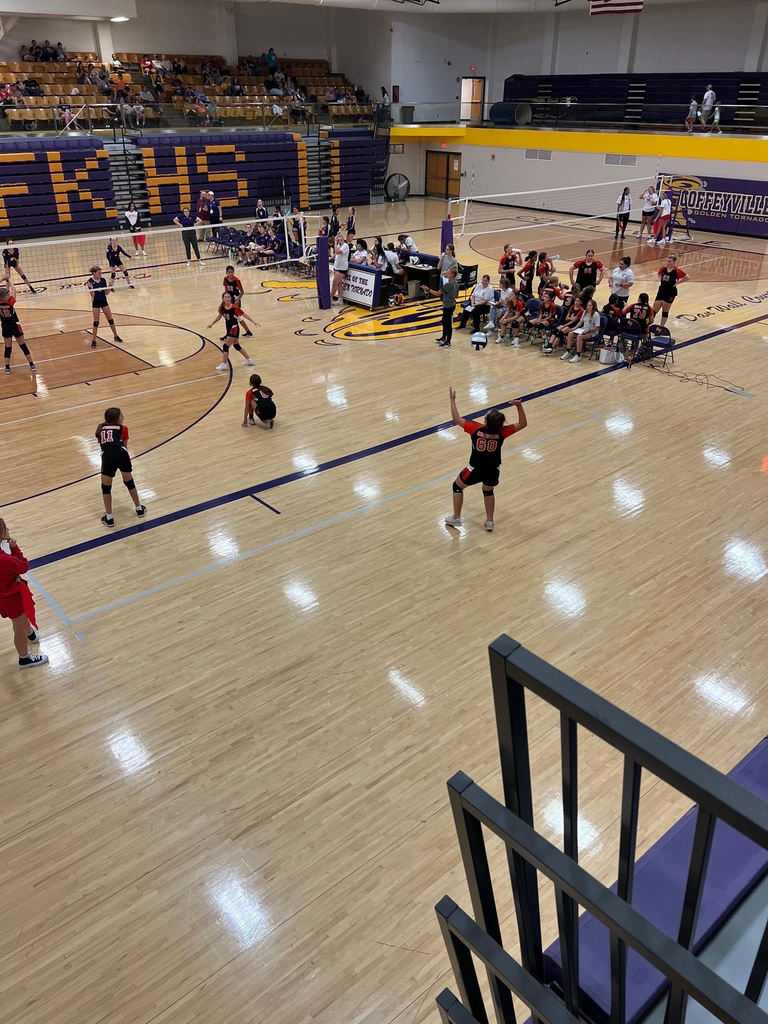 Thursday Night Lights!!! IMS defeated, rival, Roosevelt Middle School (Coffeyville) tonight! We had a great crowd and the team came out to play!! Proud of Coach O'Kane and the team! Great Work! #TheBulldogWay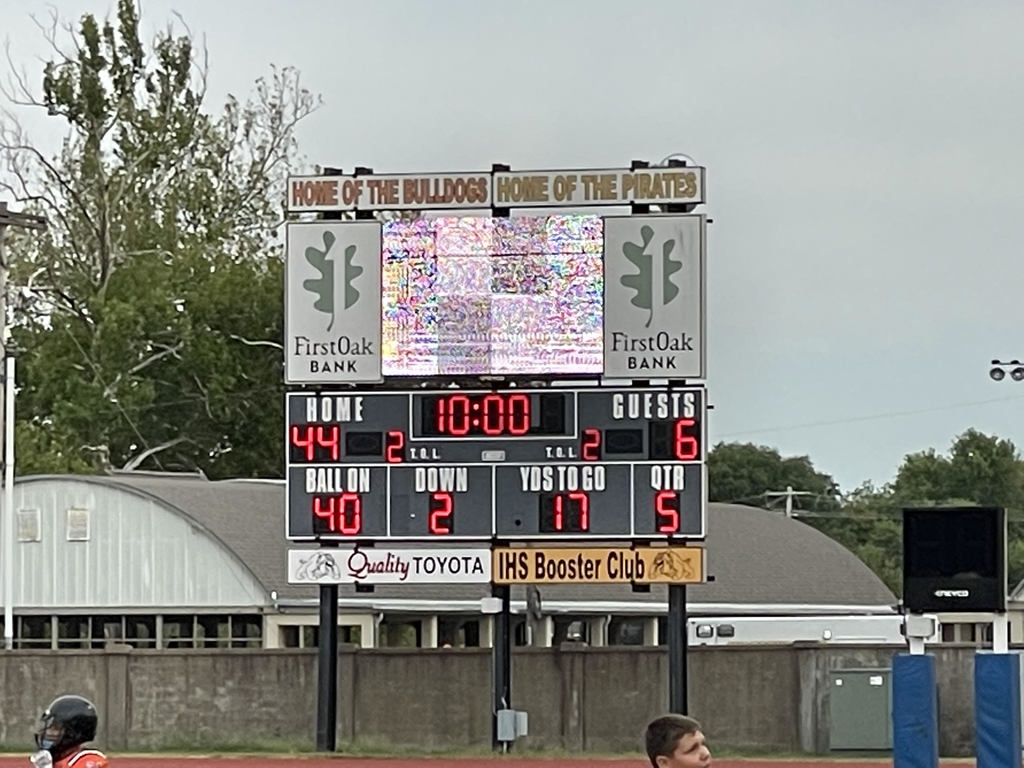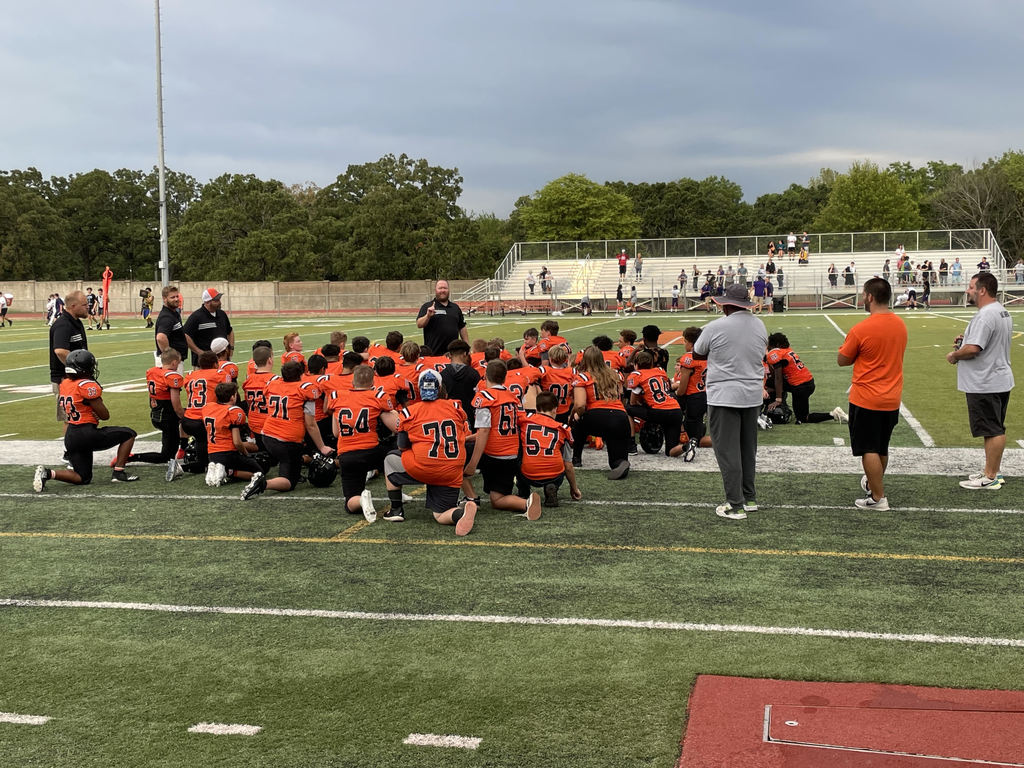 Hailey Barron is our Student of the Month! Teachers report that she is well behaved, works very hard and always comes prepared. Hailey is kind to all her peers and is a positive leader in our school. Thanks for being amazing, Hailey! Congrats and keep up the good work. #TheBulldogWay
Our Teacher of the Month earned this distinction due to students saying they loved him as a teacher, they knew what was expected of them and they loved his Science and STEM classes. We are so happy to have him in our building and he has already made a great impact in a short time. Our Teacher of the Month is Preston Sharp! Congrats Mr. Sharp and thanks for all you do! #TheBulldogWay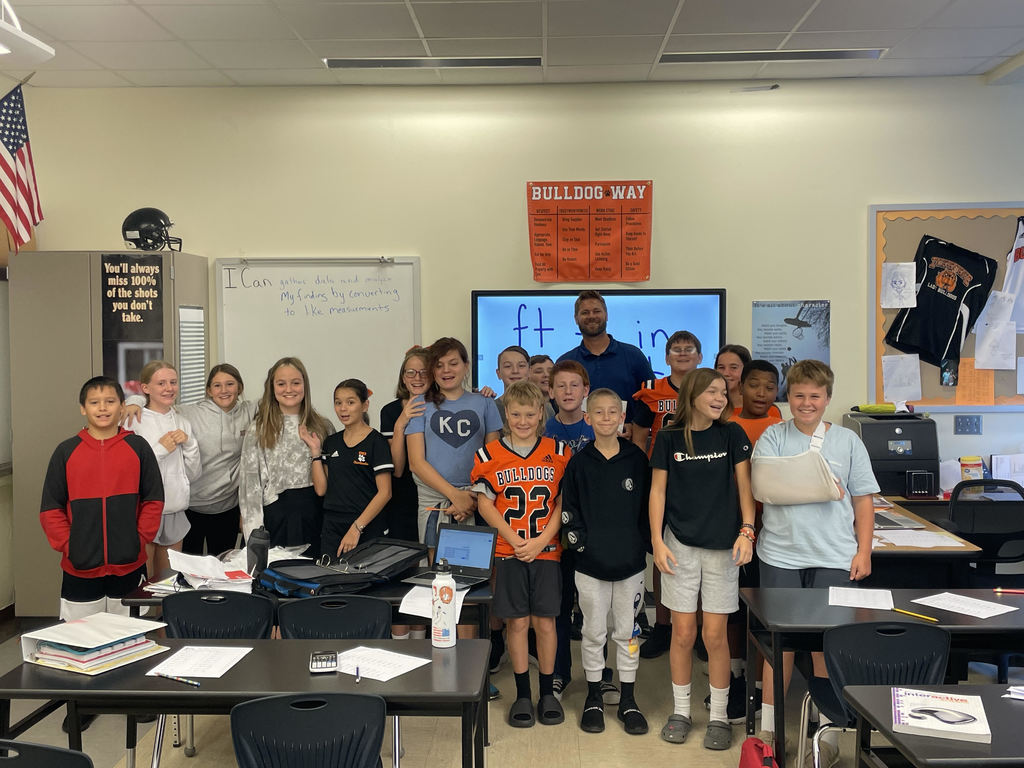 Mrs. Canfield's World Geography class is learning to find coordinates based off of their longitude and latitude. Great job Bulldogs!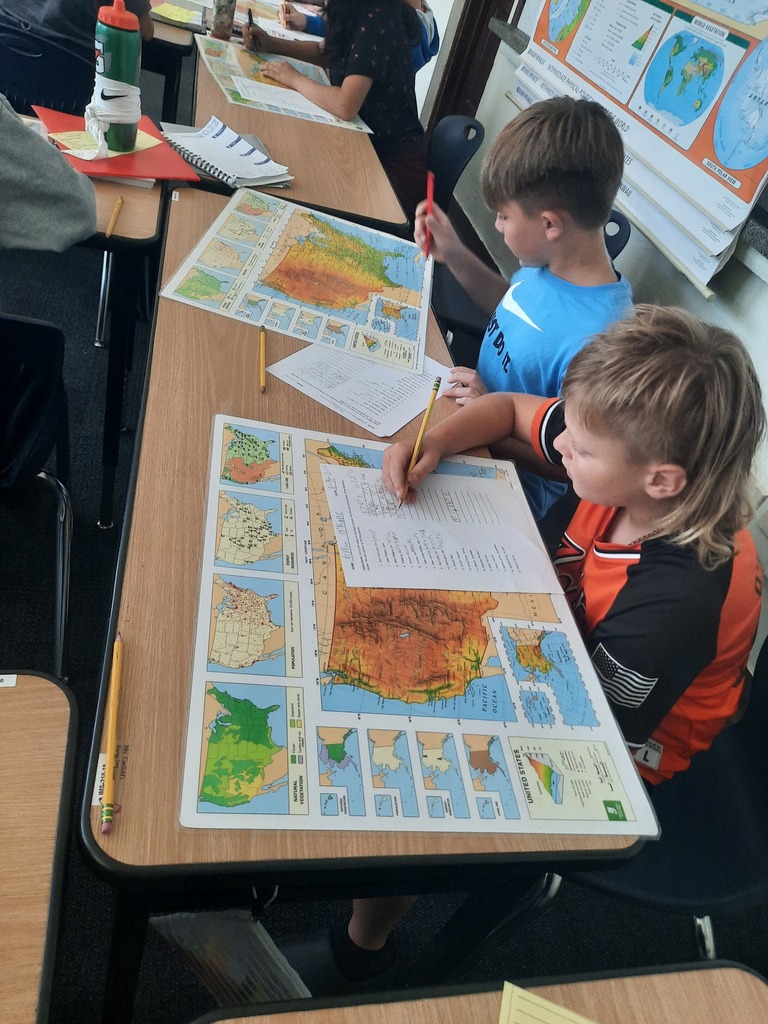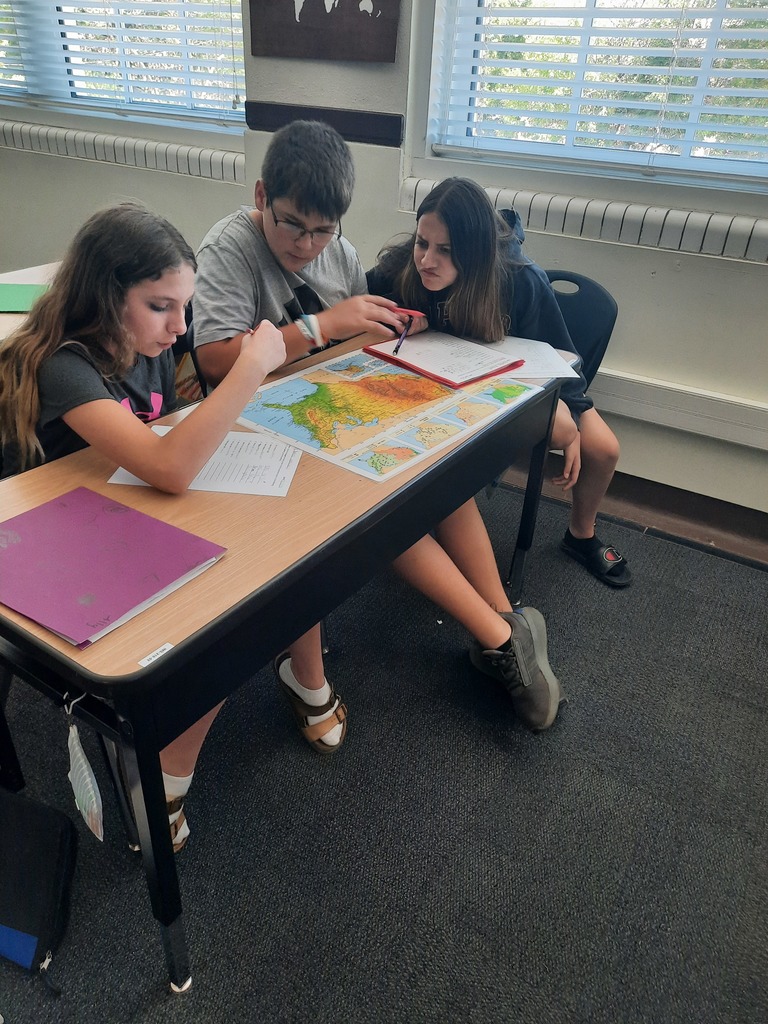 Athletics start at IMS this week! Come out and support your teams! Reminder that football games and volleyball games are 3 dollars for adults and 1 dollar for kids. The football game will play a 5th quarter, not two games. #TheBulldogWay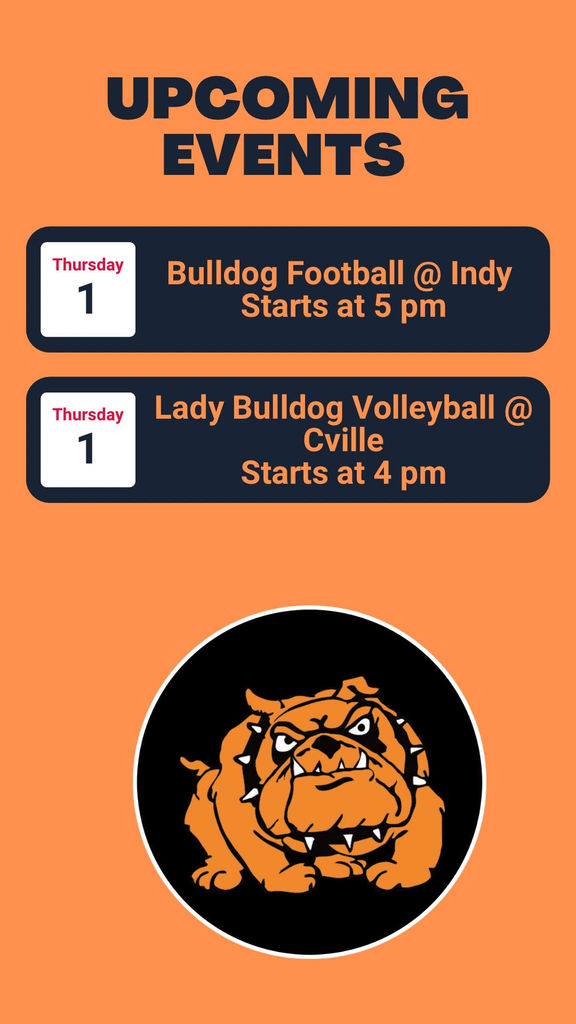 2021-2022 IMS Yearbooks were handed out last week. We have a few copies left and they are on sale for $30 while supplies last. Please contact Mrs. Reardon at
treardon@indyschools
. com for more information.
Congrats to our Week 1 Male Athlete of the Week, Taj Davis-Shumpert! His coaches rave about his leadership and his relentless work in the weight room this summer! Great job Taj, keep up the good work!! #TheBulldogWay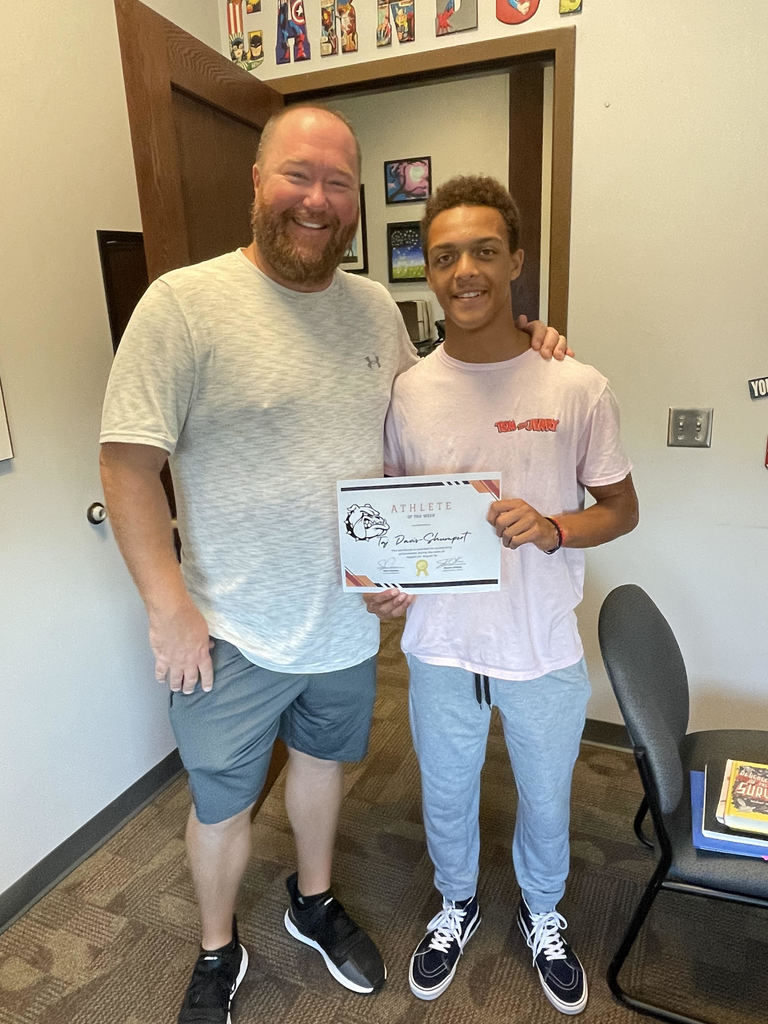 CHESS CLUB!!! Great opportunity for any 6th-8th graders to learn the game and compete!!! #TheBulldogWay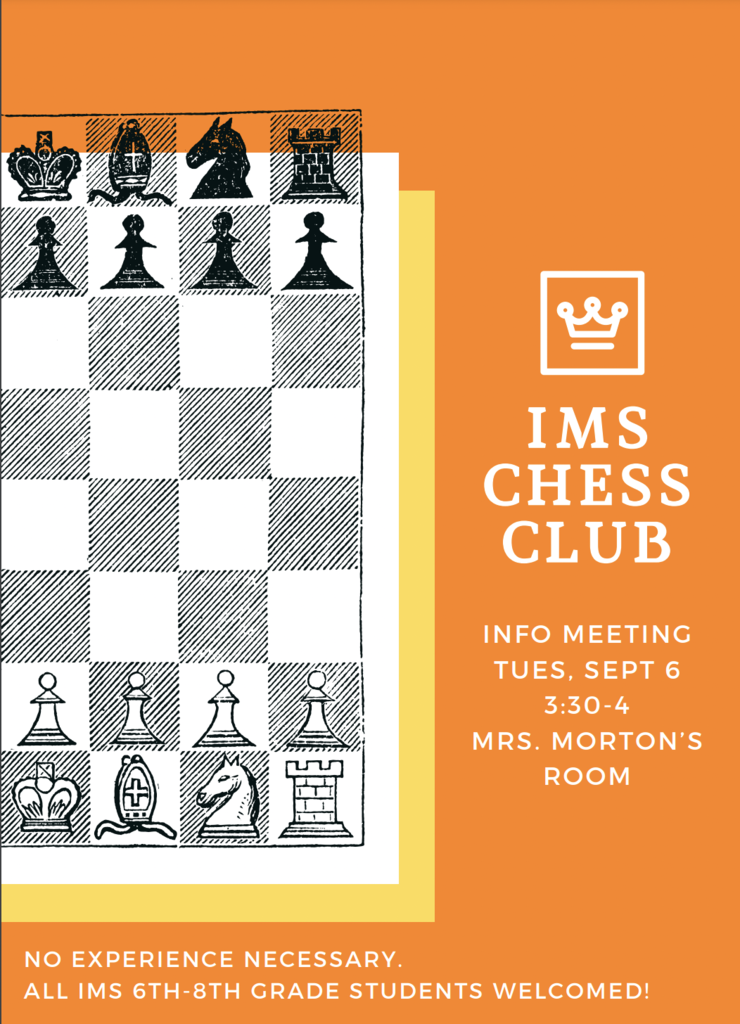 Each week that athletics are going on, we will name an Athlete of the Week. The coaches nominate the athletes and there will be a female and male athlete named to this distinction each week. The male athlete will be posted on Monday. The awards will be presented at practice, in front of their peers! The first female athlete of the week is Morgan McLenon. She was nominated by both her coaches for her leadership, her effort and her amazing attitude towards her teammates, especially the girls that are new to tennis. When told of this award, it was incredible the cheers that her teammates gave her. Great job Morgan!! #TheBulldogWay