Mrs. Canfield's World Geography class is learning to find coordinates based off of their longitude and latitude. Great job Bulldogs!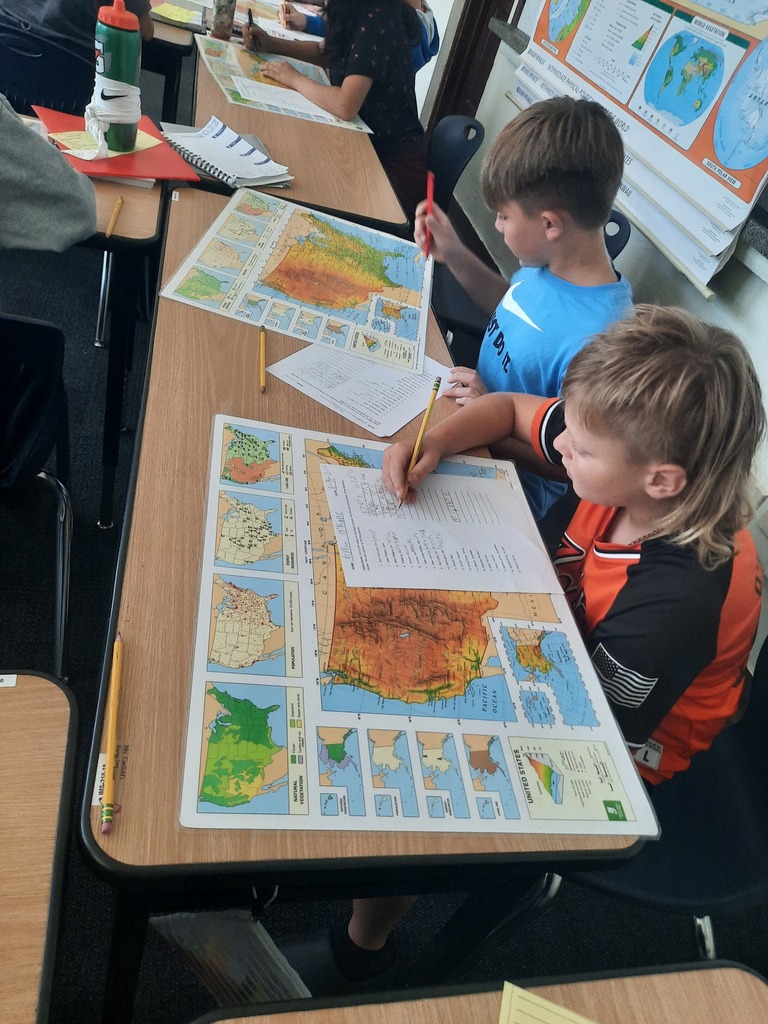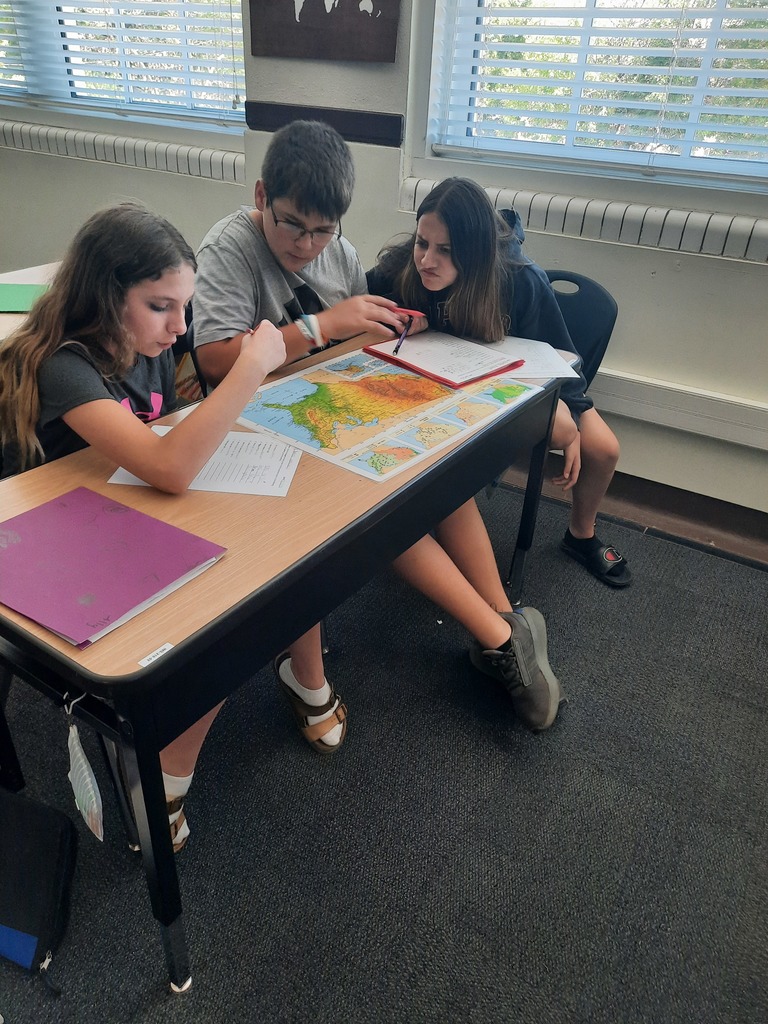 Athletics start at IMS this week! Come out and support your teams! Reminder that football games and volleyball games are 3 dollars for adults and 1 dollar for kids. The football game will play a 5th quarter, not two games. #TheBulldogWay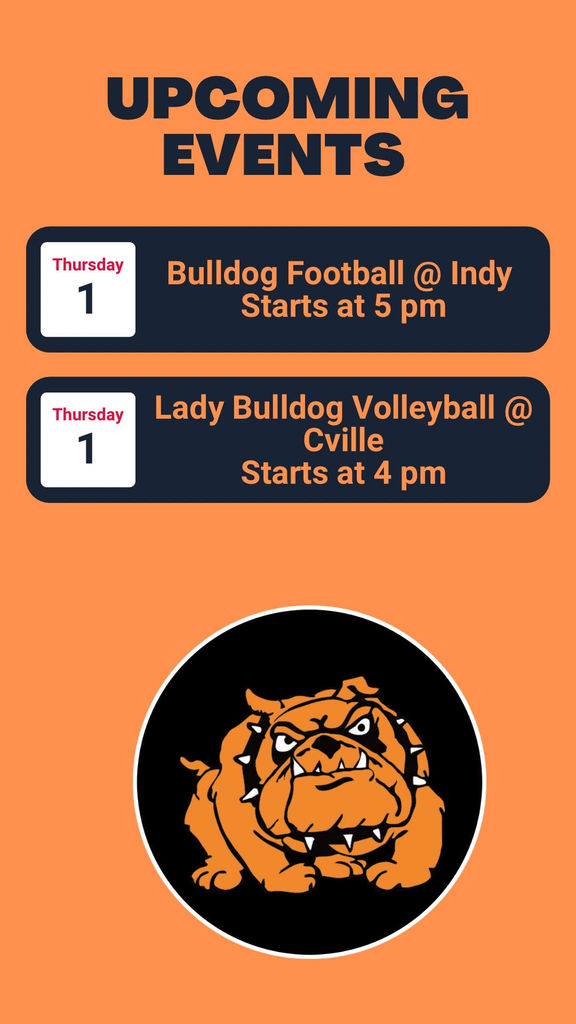 2021-2022 IMS Yearbooks were handed out last week. We have a few copies left and they are on sale for $30 while supplies last. Please contact Mrs. Reardon at
treardon@indyschools
. com for more information.
Congrats to our Week 1 Male Athlete of the Week, Taj Davis-Shumpert! His coaches rave about his leadership and his relentless work in the weight room this summer! Great job Taj, keep up the good work!! #TheBulldogWay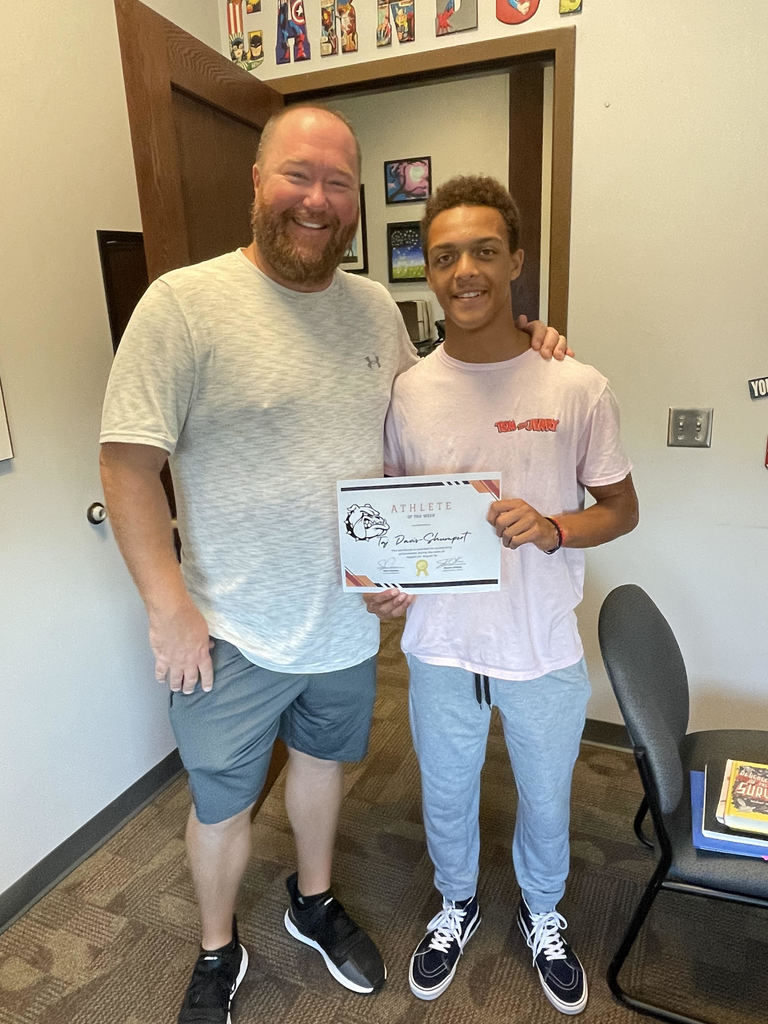 CHESS CLUB!!! Great opportunity for any 6th-8th graders to learn the game and compete!!! #TheBulldogWay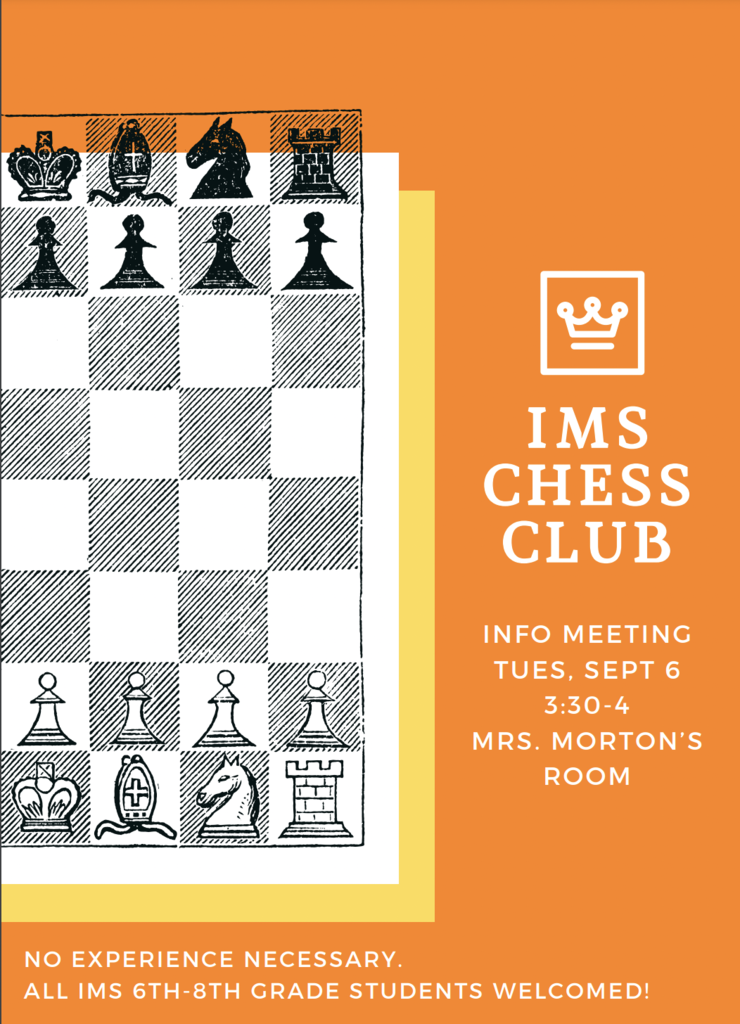 Each week that athletics are going on, we will name an Athlete of the Week. The coaches nominate the athletes and there will be a female and male athlete named to this distinction each week. The male athlete will be posted on Monday. The awards will be presented at practice, in front of their peers! The first female athlete of the week is Morgan McLenon. She was nominated by both her coaches for her leadership, her effort and her amazing attitude towards her teammates, especially the girls that are new to tennis. When told of this award, it was incredible the cheers that her teammates gave her. Great job Morgan!! #TheBulldogWay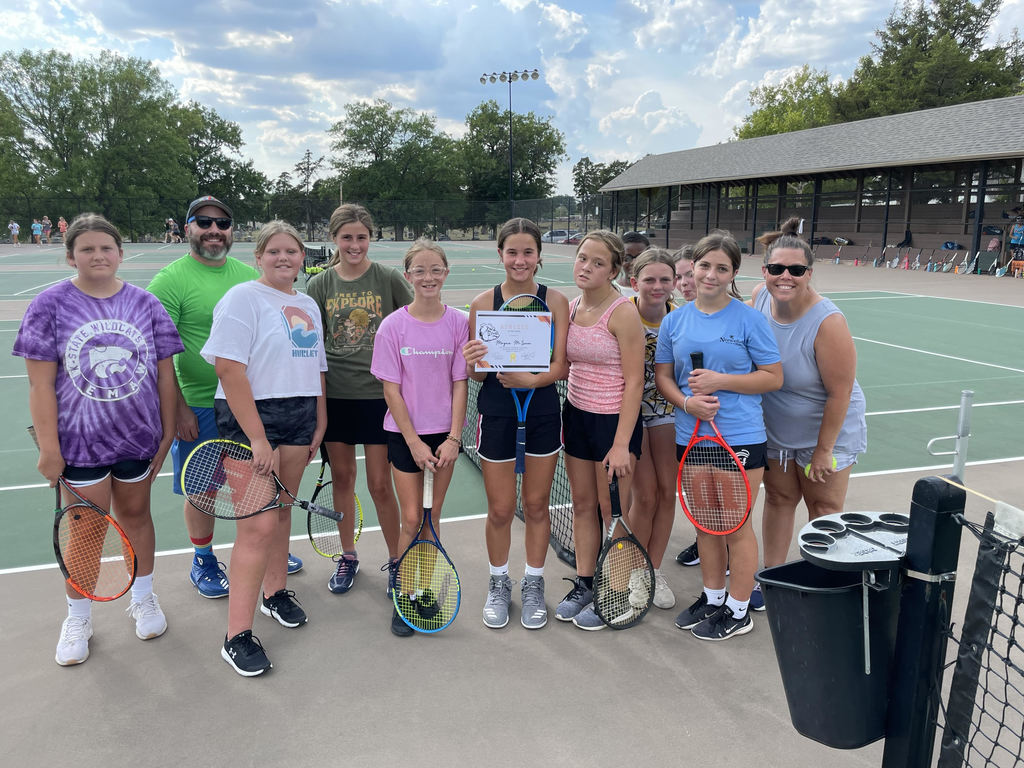 Coach Marchant and her staff have been working hard on building a positive culture and sense of family for the Independence Middle School volleyball team. She continued with that work tonight as she took the Lady Bulldog volleyball team to watch and cheer on the Independence High School Volleyball team for their beginning of the year scrimmage! Good Luck to Coach Speicher and her ladies this season. This not only helped Coach Marchant educate some of the newer players on the game, but also a great chance to give them a chance to see where they will be in a year or two! #TheBulldogWay
Thankful for our community! Thanks to Mossy Oaks Properties for providing Ane Mae's tea to our teachers! It was a great way to start out day and the teachers and staff sure did enjoy the delicious beverages! Thank you!!!

Mrs. Morton's 6th grade math class working hard on reviewing how to add, subtract, and multiply decimals. The students got to be the teacher and teach the class. #theBulldogWay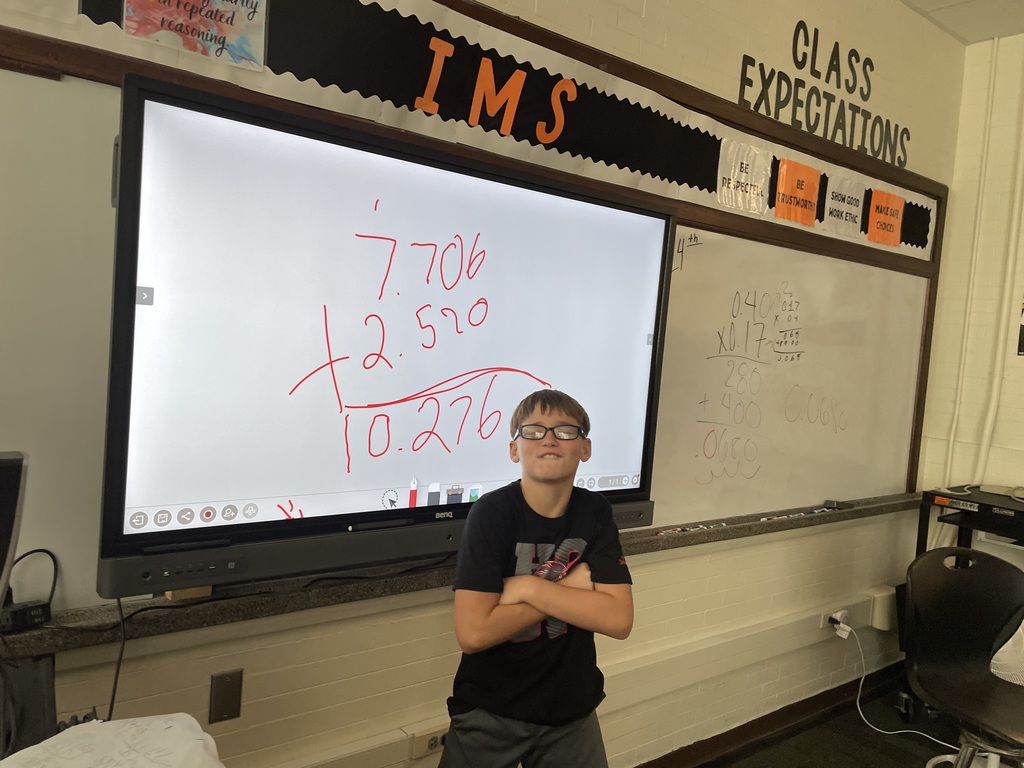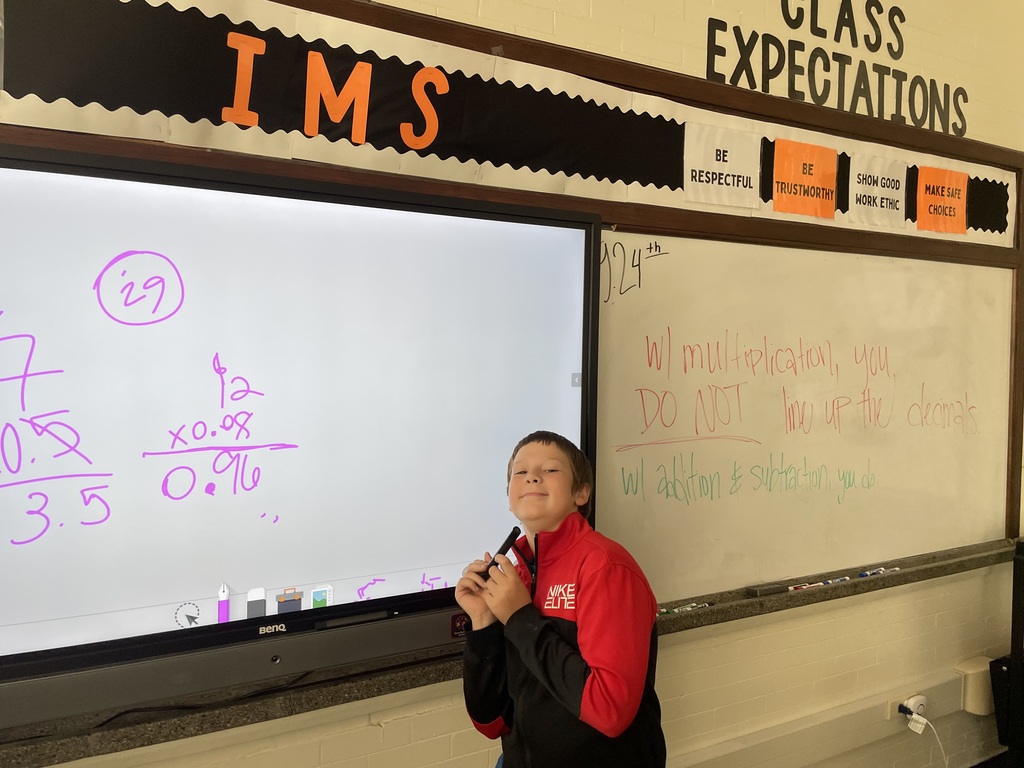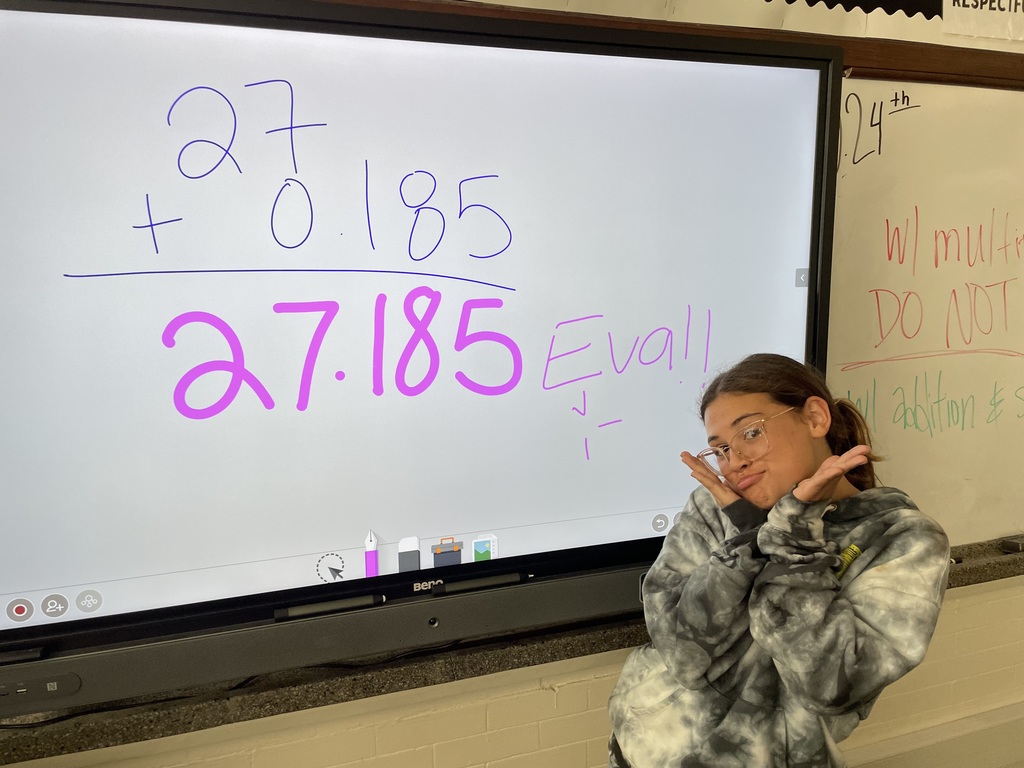 Independence, we are asking for your help! We know that everyone is in a rush to get to work, home or wherever your destination is, but we want to keep our students safe. Please slow down on 10th street before and after school. We are rolling this sign out, but this is going to have to be a team effort. There are multiple crosswalks on the 10th street side that are used and we could use your help to keep our students safe. Thank you for your help with this matter! #TheBulldogWay
We have over 100 Fall athletes and we are striving every day to get better, so we are ready when it's time to compete. We will compete hard in the classroom and on the court/field. Thank you parents for filling the cafeteria up and being there to support your students tonight. Fall Parent meeting was a success and it was very evident that you love your kids. Thank you!! #TheBulldogWay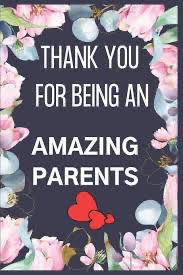 Mrs. Goza's Advisory class worked in teams today to complete a STEM challenge. Each team used 20 pieces of spaghetti and 20 mini marshmallows to build a tower as tall as they could. Great job Mrs. Goza! #TheBulldogWay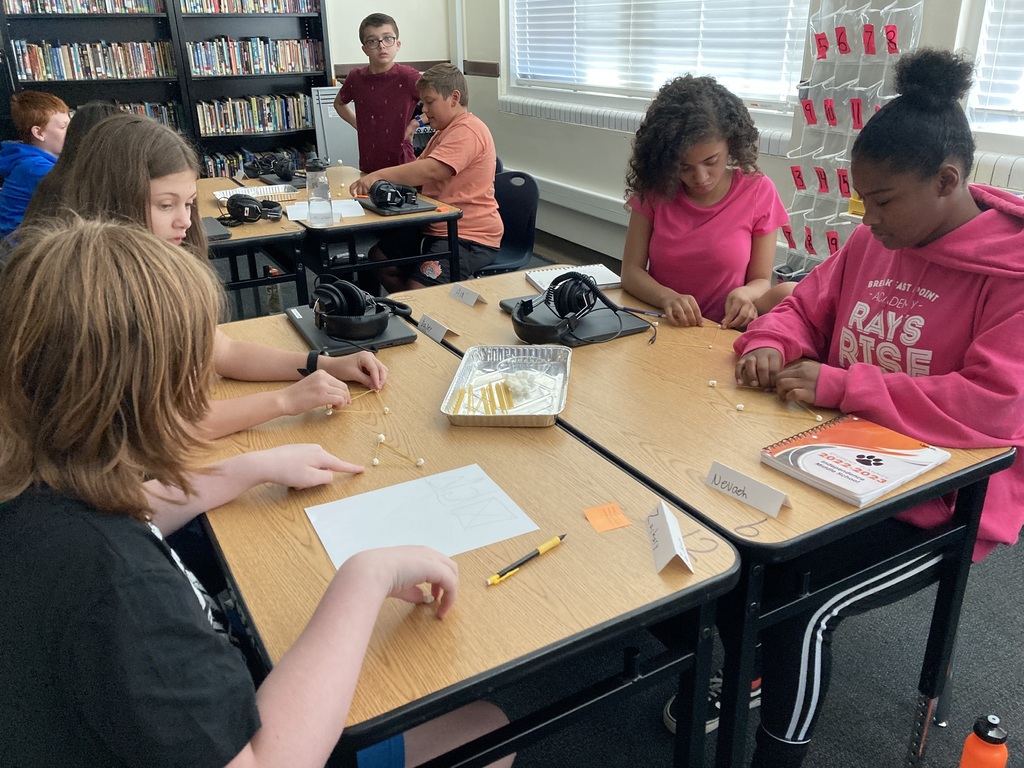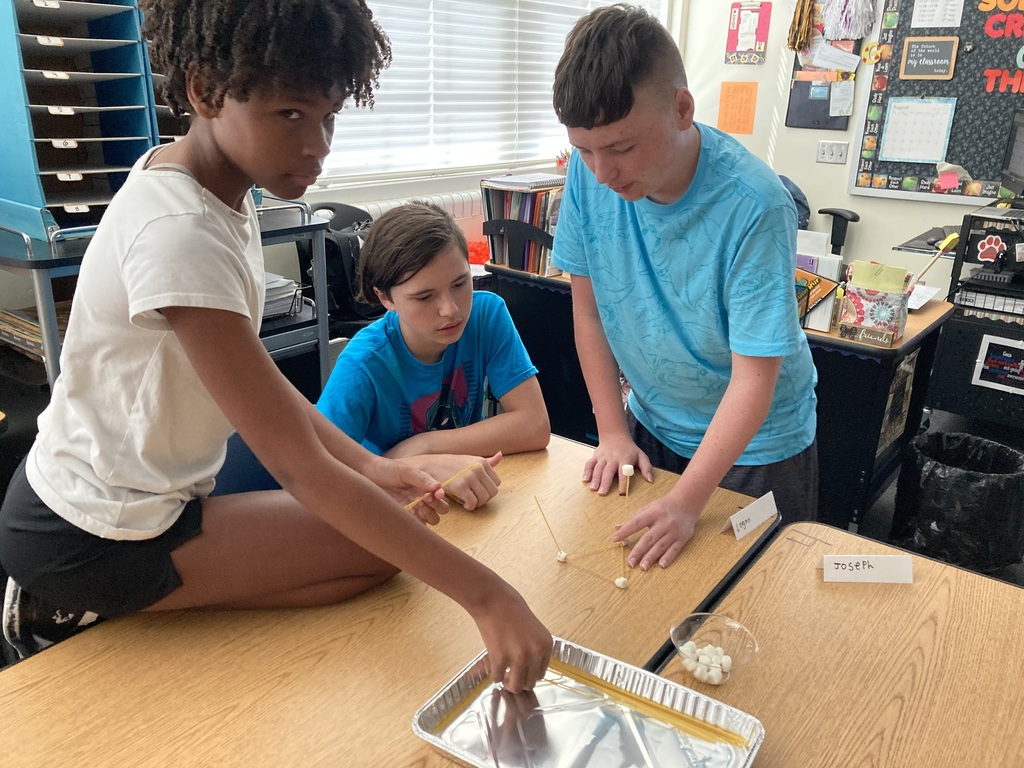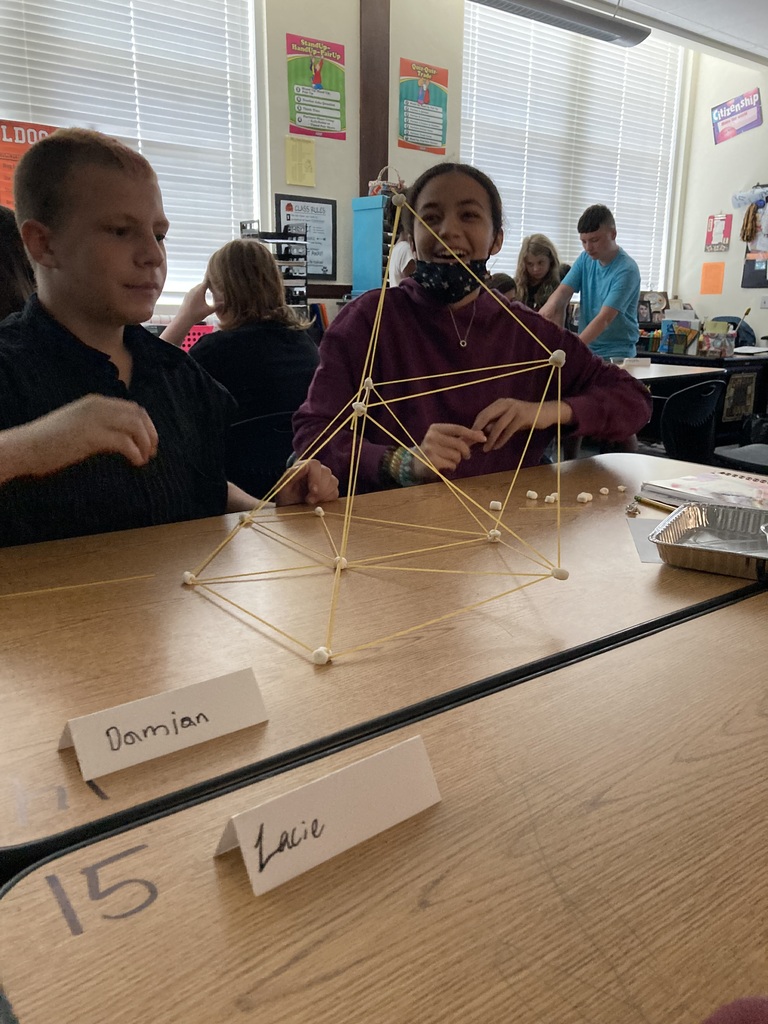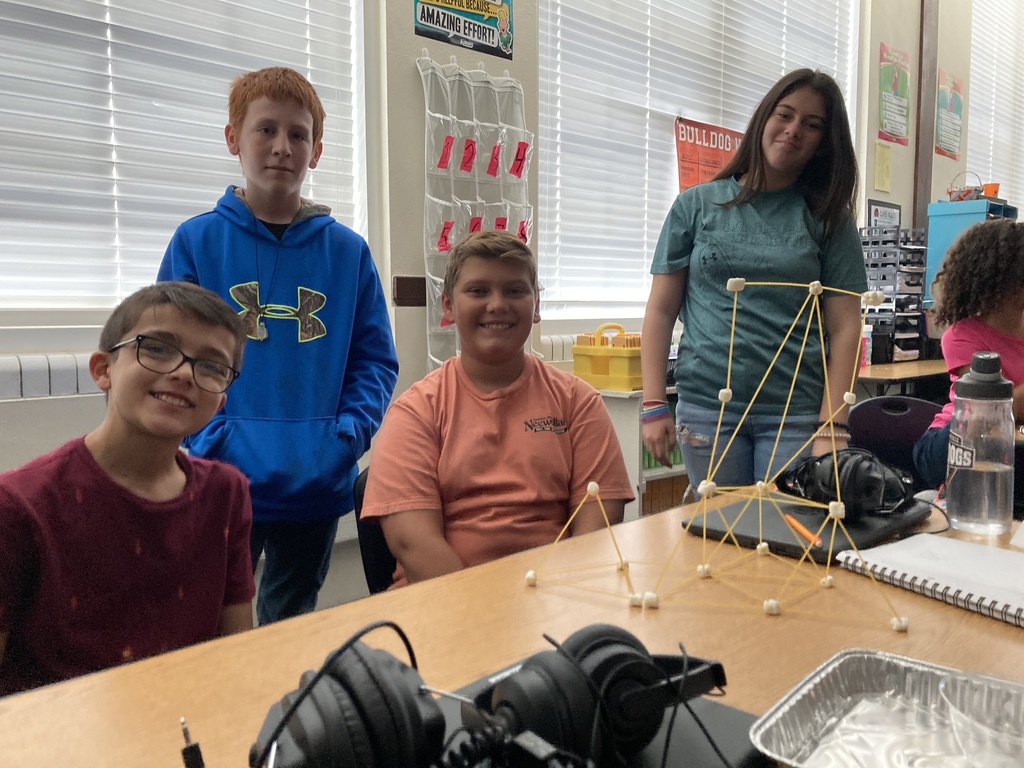 OPEN HOUSE, Monday, August 22nd, starting at 5 pm. Upon arrival, you will get your child's schedule which includes teacher names and room numbers. If you need help gaining access to the Parent Portal, Ms. Ballard will be available in the counseling office. Mrs. Chism & Mr. Carnes will be in the Library for any parent who has questions regarding school policies and/or their child. We look forward to seeing you! We look forward to seeing you Monday evening!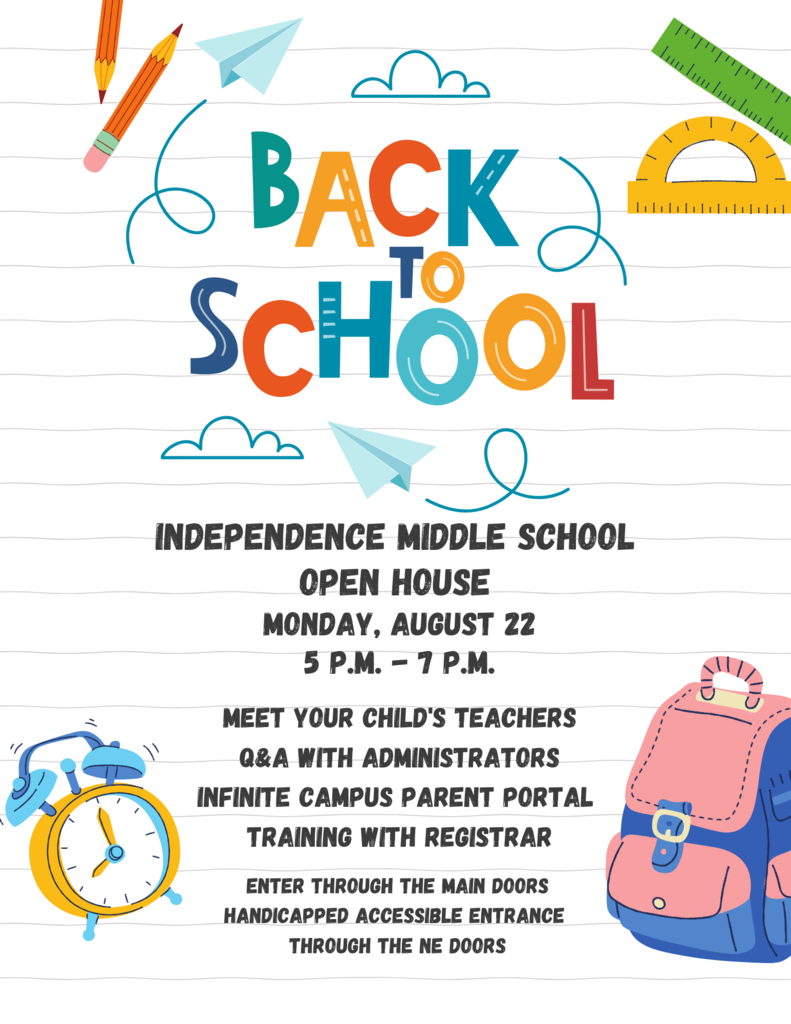 Learning the #BulldogWay in Mrs. Spears-Greens classroom. Students brain stormed in groups to create posters on one of the four areas on the Bulldog Way chart. The students presented their poster to the class and taught them about each area. Great job to Mrs. Spears-Green and her students. It's the #BulldogWay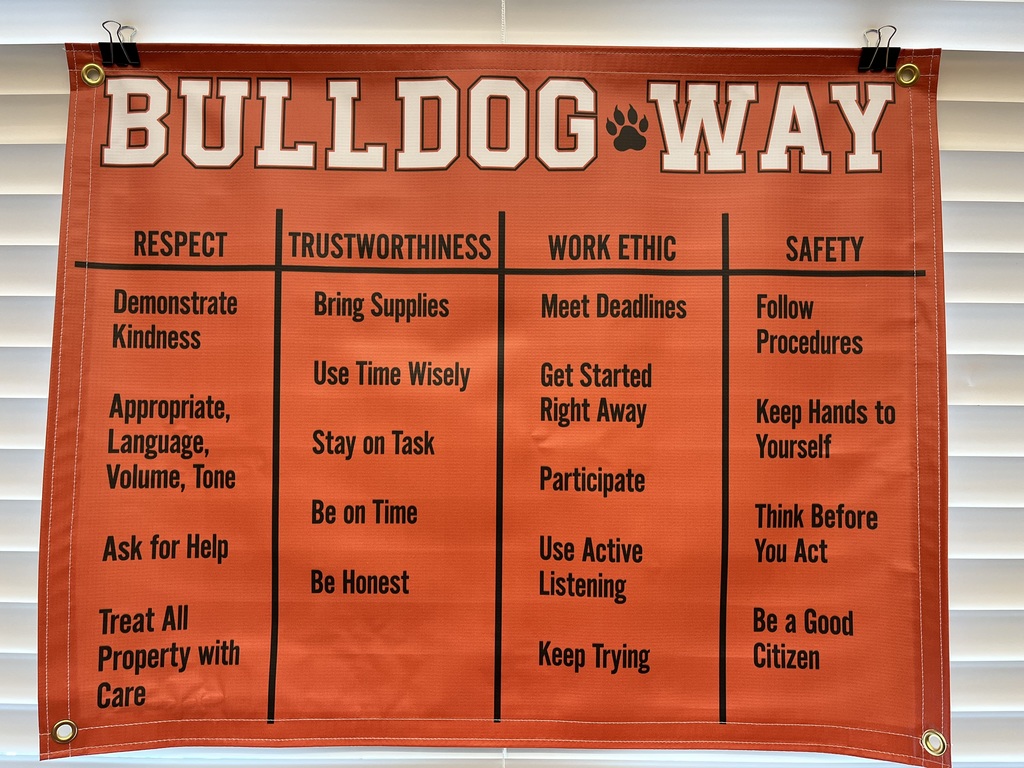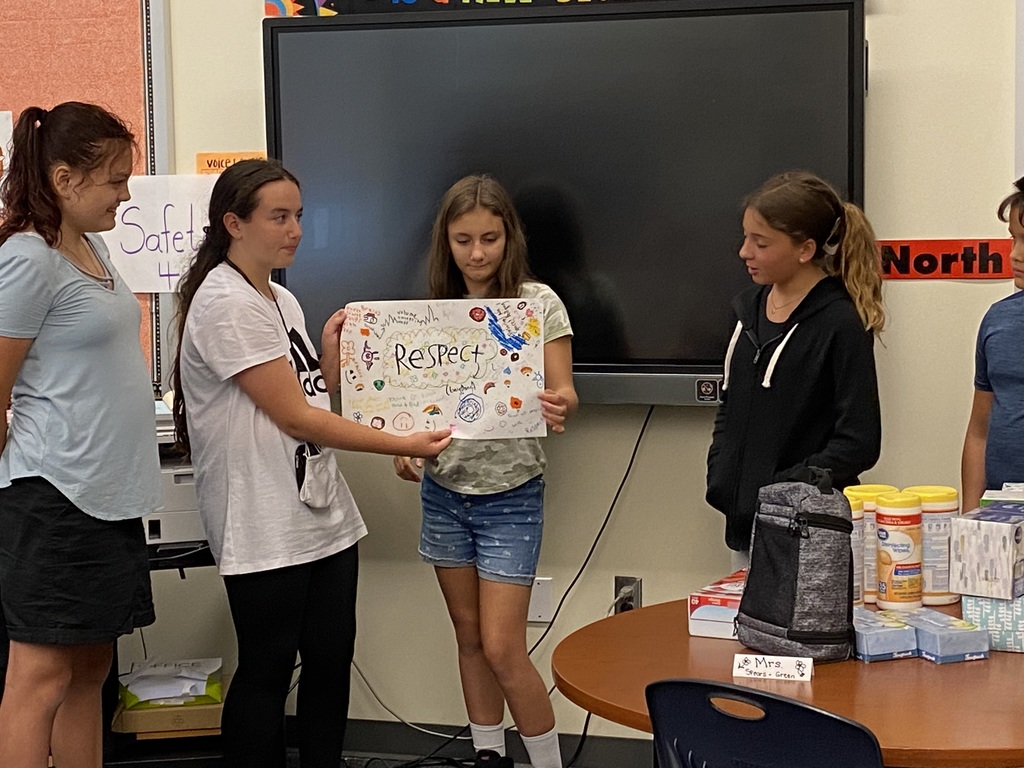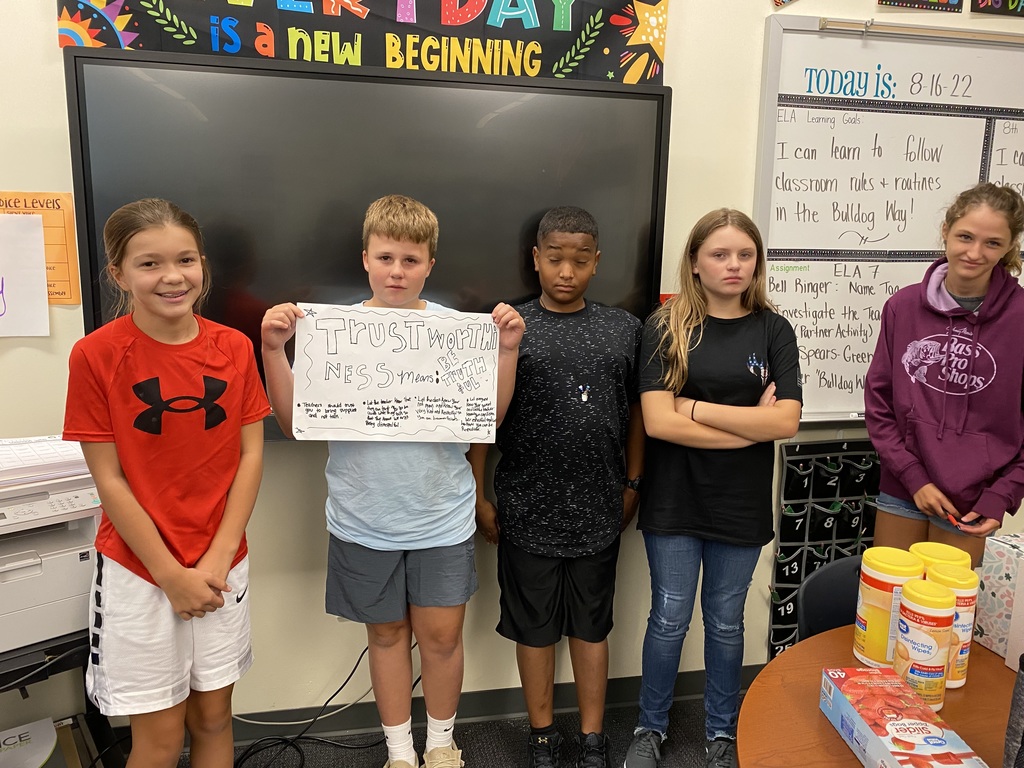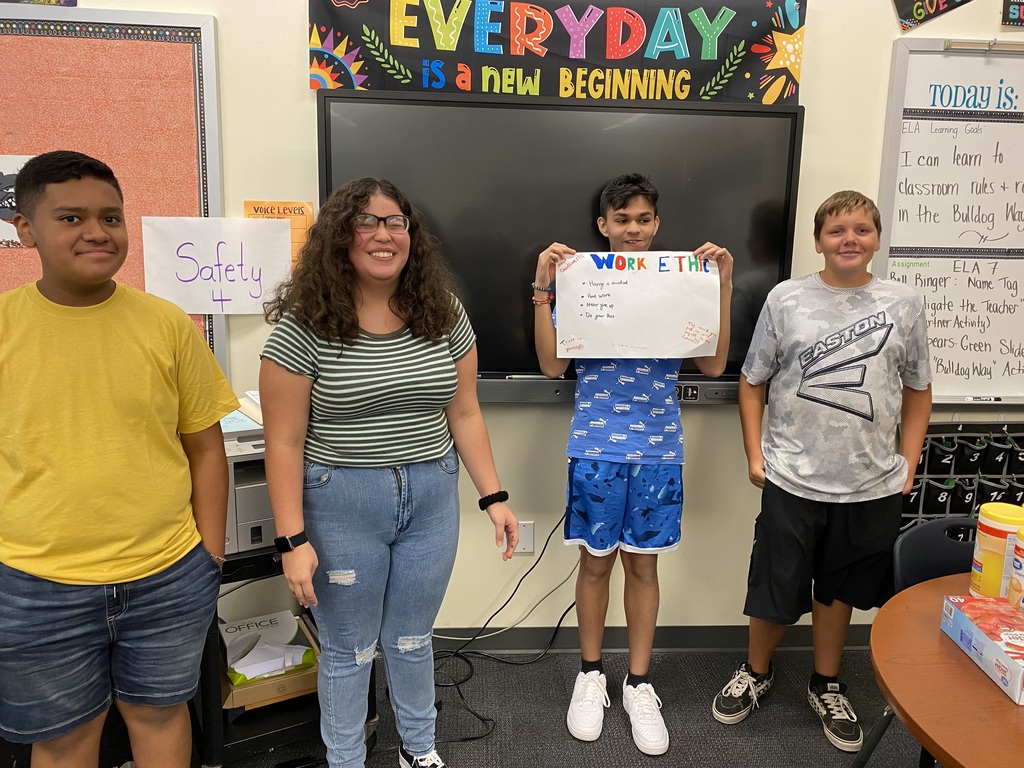 TOMORROW IS THE FIRST DAY OF SCHOOL!!! We are excited about it. We wanted to let you know of a couple things to make the start of the day easier and less anxiety provoking for our students. Our campus opens at 730 am, which means that students can get breakfast starting at this time. Students will wait on the south side of the building, on the concrete if the weather permits. If it rains or weather doesn't work out, students will wait in the gym. The doors will open at 7:52 am and students will report to advisory. Students should not go to their lockers, they should report straight to Advisory class. During Advisory, their teachers will go over procedure, help with lockers, answer questions about schedules and start to build relationships with their students. The first day is the only day that we will start in Advisory. Get some rest and we will see you bright and early. Again, we are so excited, so parents/guardians, if you need anything, don't hesitate to ask, by calling us at 620-332-1836. #TheBulldogWay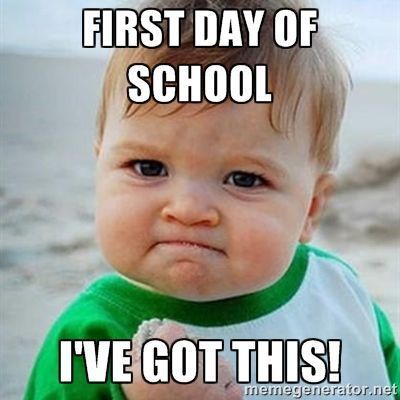 Thank you Ryan Vaughn of Greenbush for coming and providing professional development to our teacher's on classroom management. #BulldogWay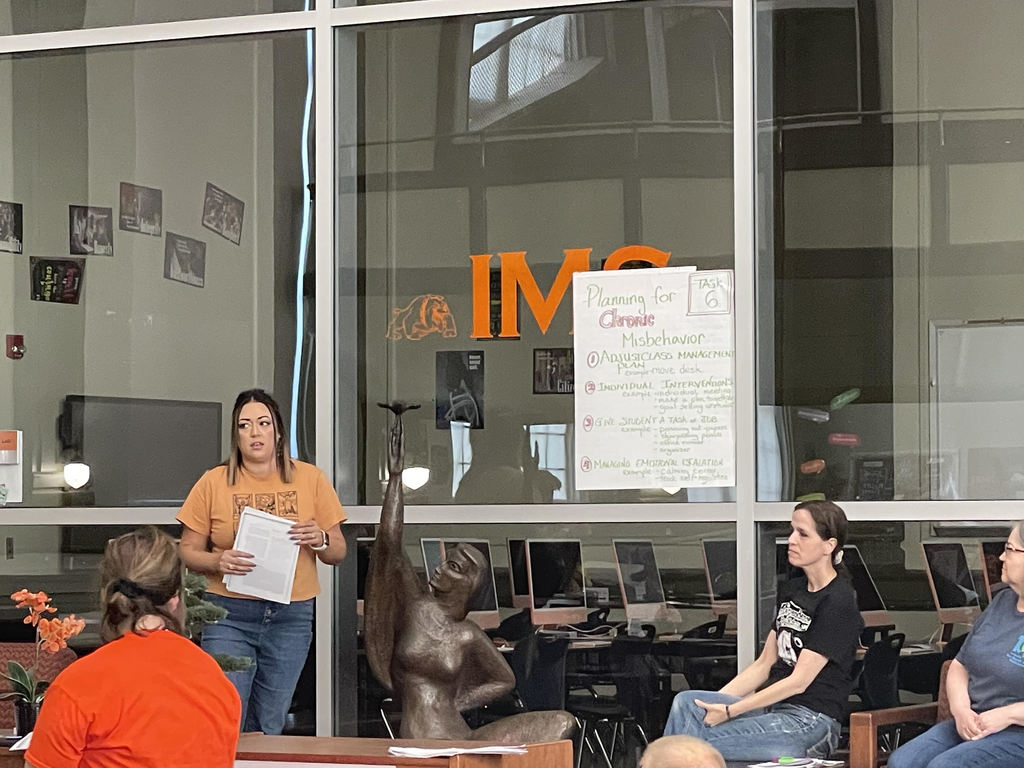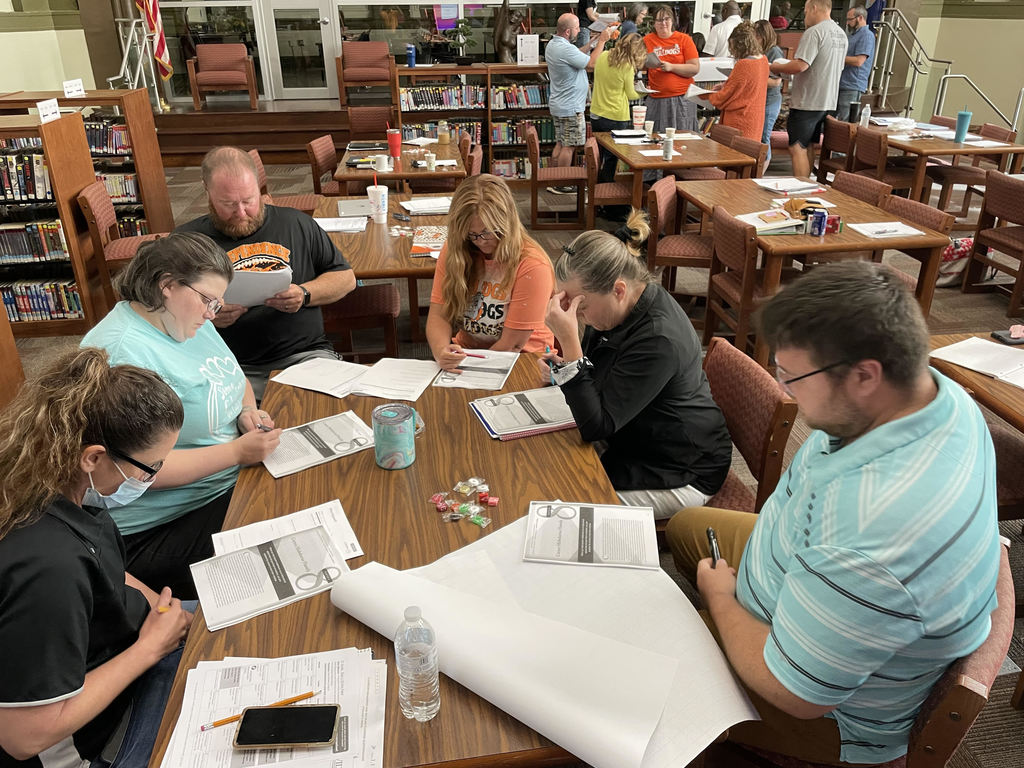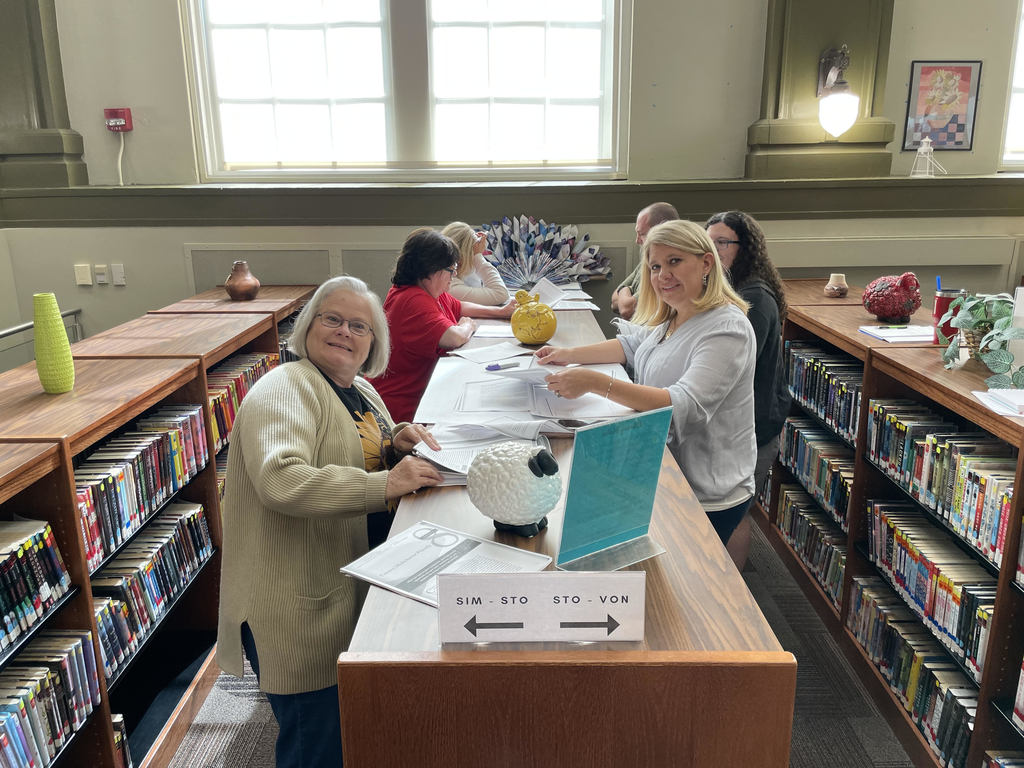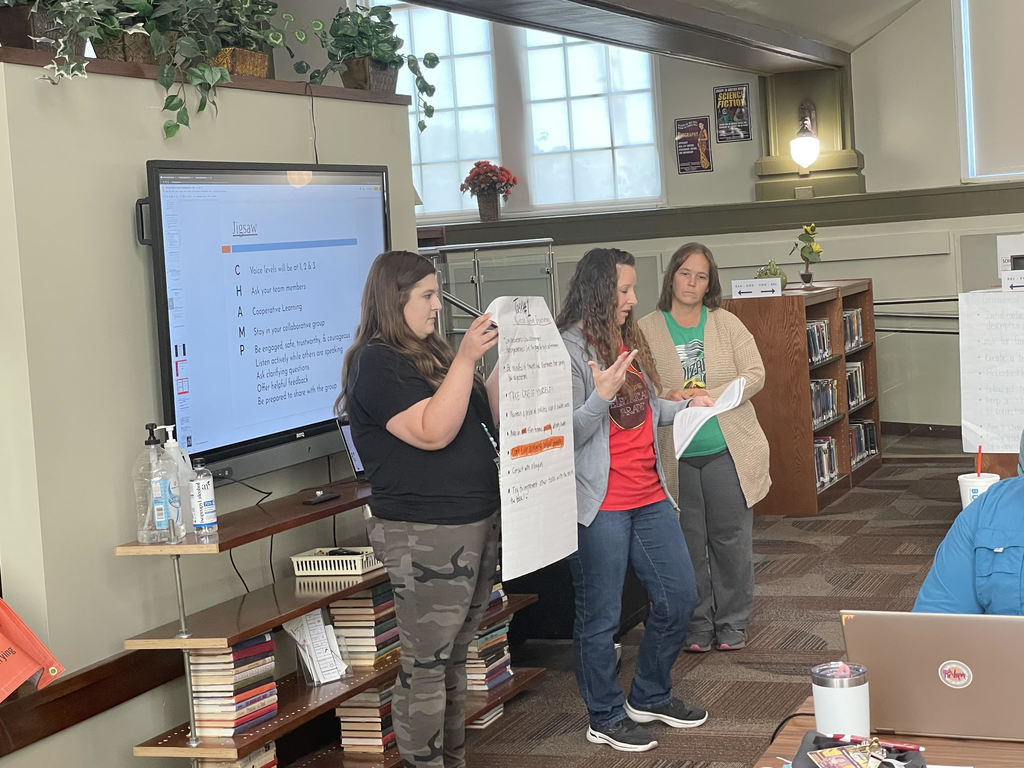 TODAY IS THE DAY! We welcome 6th graders and new students to our orientation from 1 pm - 3 pm at Independence Middle School. Parents can join if they wish, Mrs. Chism will give a brief rundown of policies, programs and other important information. Students should wait to bring their school supplies until tomorrow. Can't wait to meet all of you!
Independence Middle School's staff and students are excited to welcome in our new students for the 2022-23 school year! In order to help these students get better acquainted with IMS, we are hosting New Student Orientation from 1pm - 3pm on Monday, August 15th. We are asking that students arrive between 12:50pm and 1pm so we can start promptly at 1 -- we have a lot of fun things planned for kids! Parents, your attendance is optional. Here's a brief run down of the afternoon's schedule: 1pm: All students report to the Cafeteria for a brief introduction by Mrs. Chism. 1:20pm: Students will head to the Gymnasium for a class team building activity. (Wear comfortable clothes!) *Parents will remain in the cafeteria to meet with Mrs. Chism, to learn about the programs we offer for students. 2pm: Students will travel to their Advisory teacher's classroom where they will practice opening their locker, tour the building, and discuss the first day of school. 3pm: Parents will meet their students outside on the front steps. Students do not need to bring anything with them tomorrow; they will have an opportunity to put their school supplies in their locker on the first day of school. Parents, if you're unable to attend, I will be sharing the details of the parent meeting with ALL parents later next week via email.


Good afternoon, My name is Sam Carnes and I am the new Assistant Principal/Athletic Director at Independence Middle School. I am very excited to be here and look forward to working with you in all capacities, but wanted to send a quick email regarding Fall Athletics. I wanted to remind you that any student playing athletics this year will be required to watch the "Concussion Video." Tomorrow, Wednesday, August 10th at 6 pm at Independence High School, we will be showing this required video. This will take place in the Performing Arts Center (PAC)/Auditorium. Students will enter in the doors by the circle drive at IHS and the video takes about 45 minutes. Parents can sit in there if they want. Practices will start the first day of school, below I have put the expectations and times for practices for each sport. We will host a Parent Fall Sports Meeting, August 18th @ 6 pm in the cafeteria at IMS. Football - Tuesday, August 16th - 345 - 5 - Checking out equipment Wednesday, August 17th - 3 - 5:30 Thursday, August 18th - 345- 530 Volleyball - Tuesday, August 16th - 345-5:20 Wednesday, August 17th - 3 - 520 Thursday, August 18th - 345 - 520 Girls Tennis - Tuesday, August 16th - Meeting in Coach Rice's room until 430 Wednesday, August 17th - 3 - 5 - pick up at courts Thursday, August 18th - 345 - 5 - pick up at courts Cheer - Thursday, August 18th - 730 am - start of school. Couple reminders, tennis girls will be transported by bus to courts daily, but not first day due to just having a meeting. I thought that communicating this before our parent meeting would help alleviate some confusion so you knew what time practices were going until. At our parent meeting, coaches will communicate everything regarding their sport. If you need anything, please don't hesitate to let me know. We look forward to a great year! Go Bulldogs!!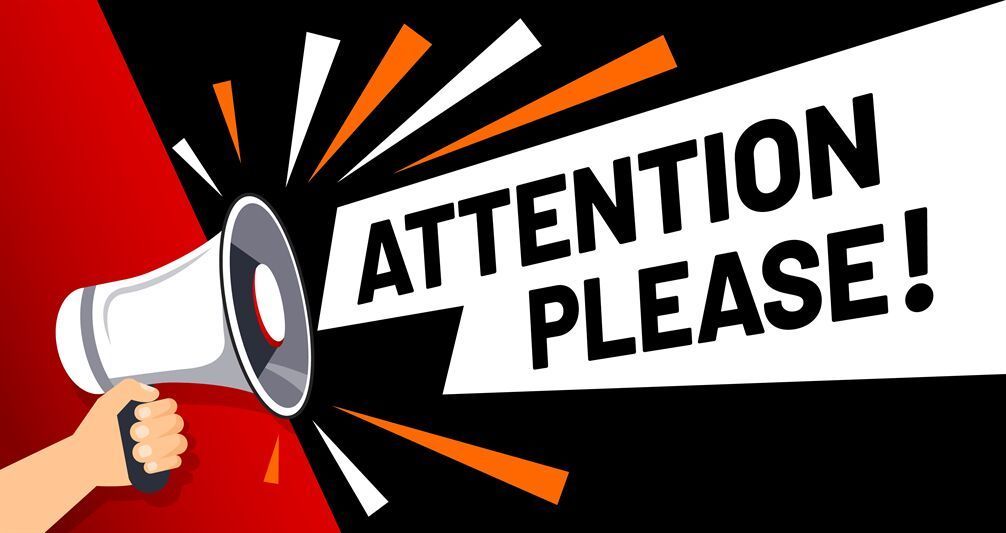 Important reminder for all Independence Middle School athletes: ALL athletes are required to view the sports concussion video before they are eligible to participate in any sport. We will be showing the video tomorrow, Wednesday, August 10 at 6 pm in the auditorium at the high school. You will need to enter the southeast door. Middle school staff and coaches will be there to assist our students. The video is approximately an hour long. If you have any questions, please contact the office at 620-332-1836.