Reminder! Tomorrow, May 17th is the spring program for our prek students at Jefferson Elementary!

Reminder! Monday, May 15th is our Spring Program for our main building! Hope to see you there!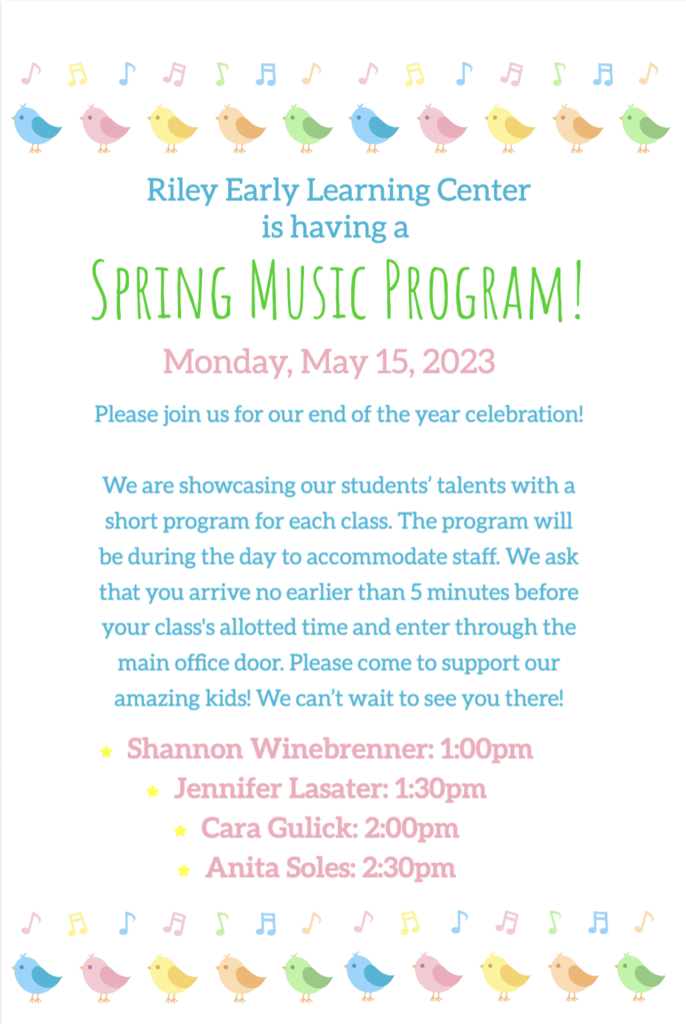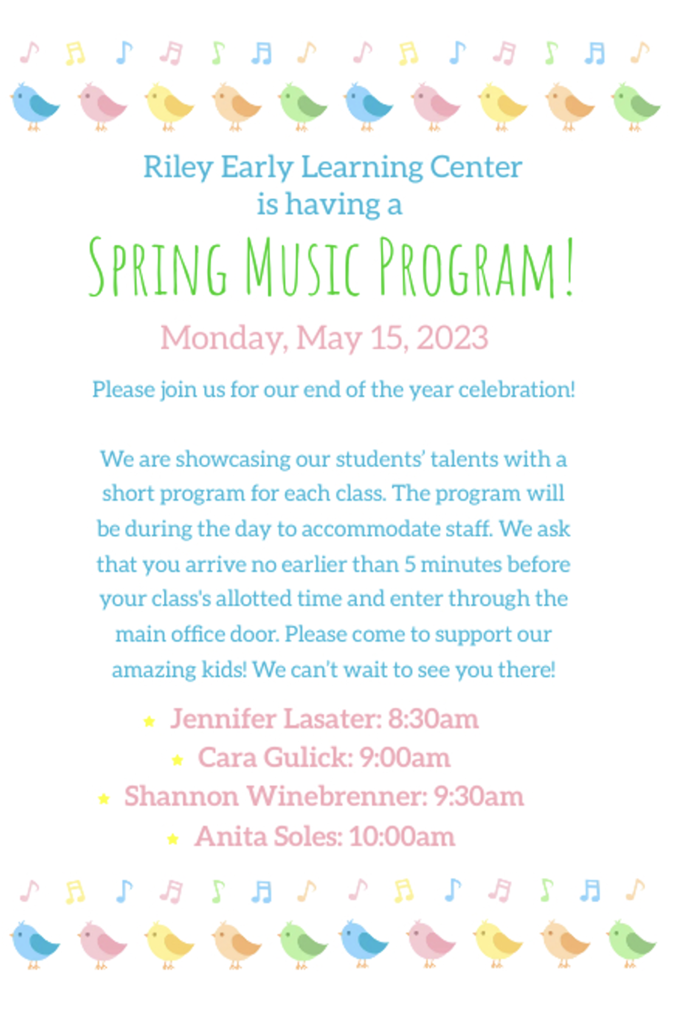 Riley ELC is grateful for our wonderful teachers!

Wear BLUE tomorrow!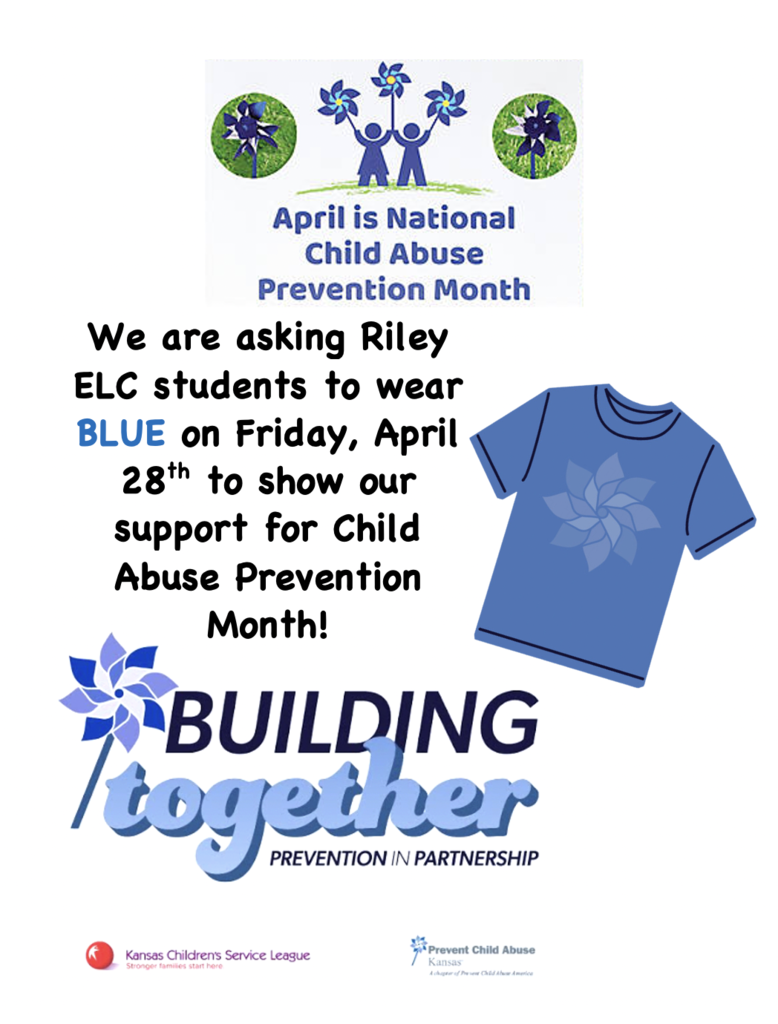 Reminder- No school today for Riley ELC students ONLY!


Reminder!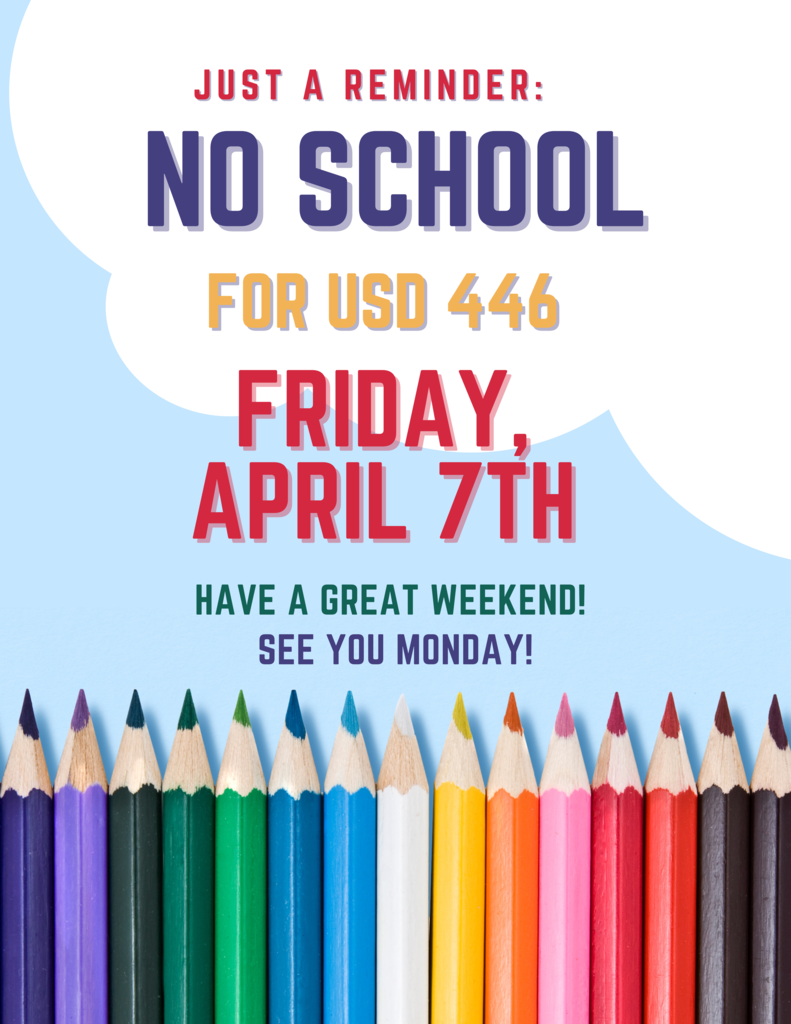 We are so grateful for our wonderful paras!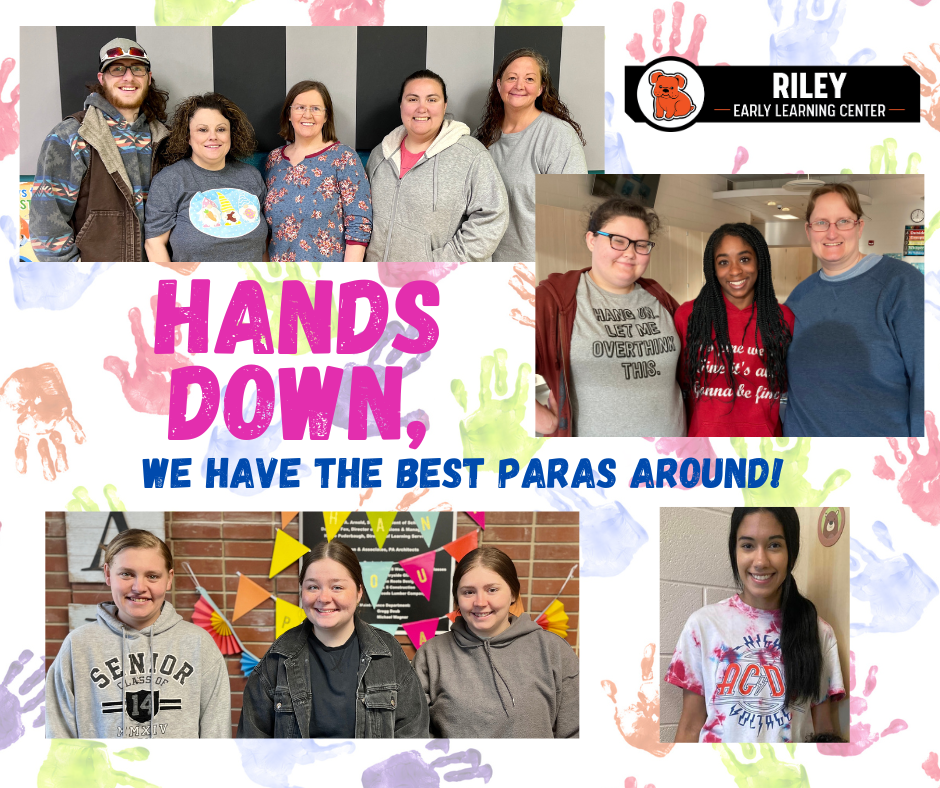 Week of the Young Child: It's Tasty Tuesday! Tasty Tuesday isn't just about eating your favorite snacks together. It's also about cooking together and connecting math with literacy skills and science while introducing ways to incorporate healthy habits into children's lifestyles. Baking Math for Families and Young Children
https://www.naeyc.org/resources/blog/baking-math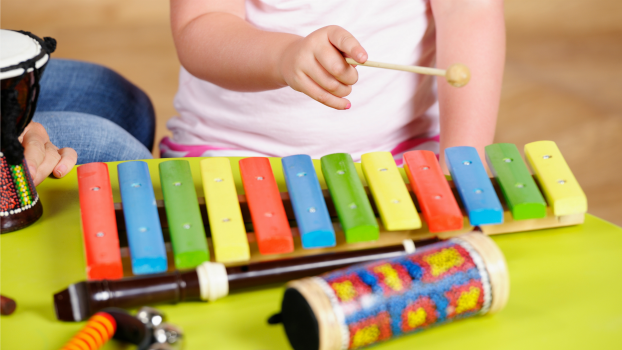 We are celebrating the Week of the Young Child!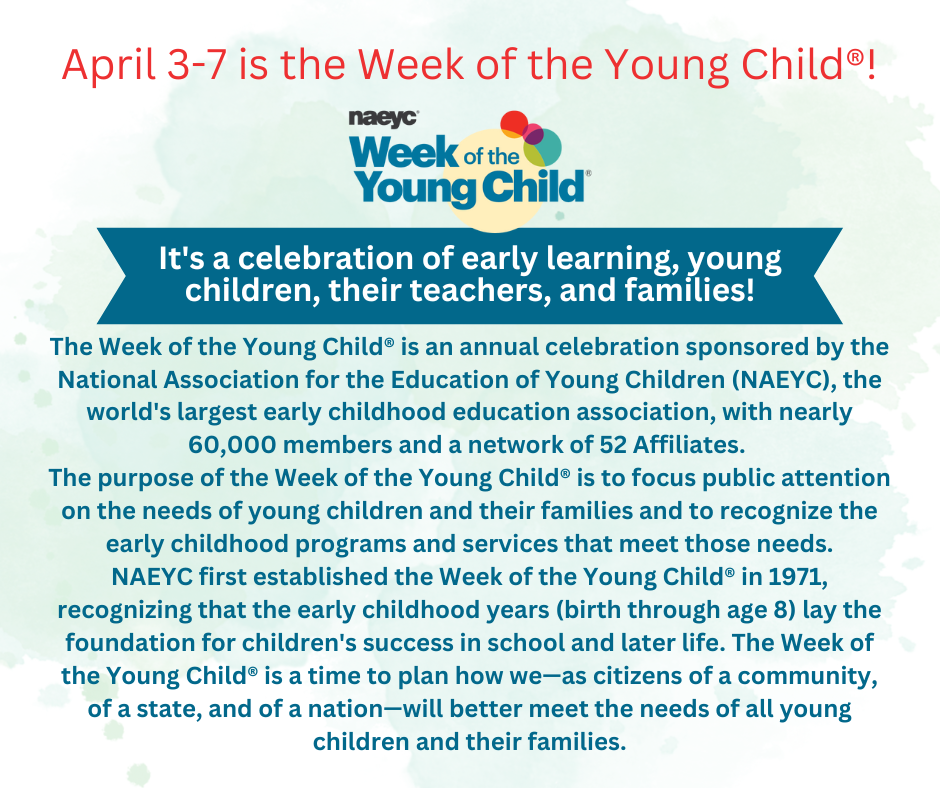 We are celebrating Read Across America Week!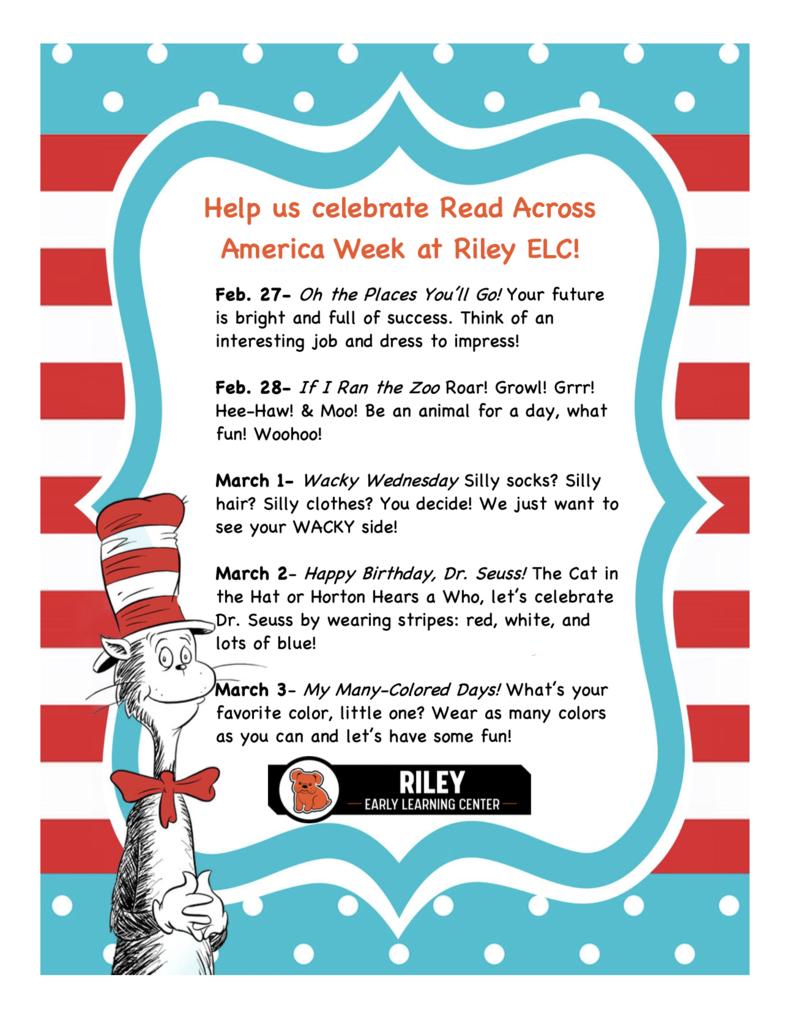 Riley ELC Spring Picture Day is Feb. 22nd!

Reminder! Our family engagement event, "Let's Make a Book!" is tonight from 5:30-6:30pm at Riley ELC (1201 N. 10th Street). This event is sponsored by Parents as Teachers and Riley ELC. For parents and children birth-kindergarten! All are welcome!

Join us on Feb. 9th from 5:30-6:30!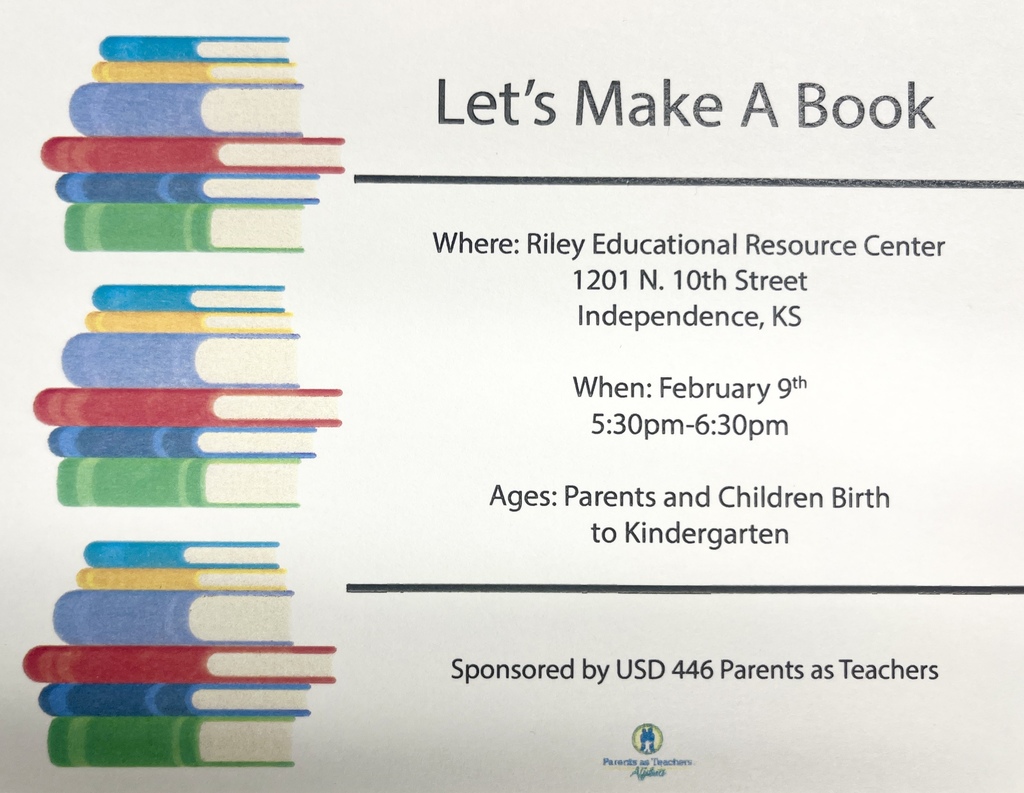 Thank you to everyone who participated in the food drive! We had 232 items donated. Jennifer Lasater's AM classroom won the contest for an ice cream party with 73 items!

Today at 3!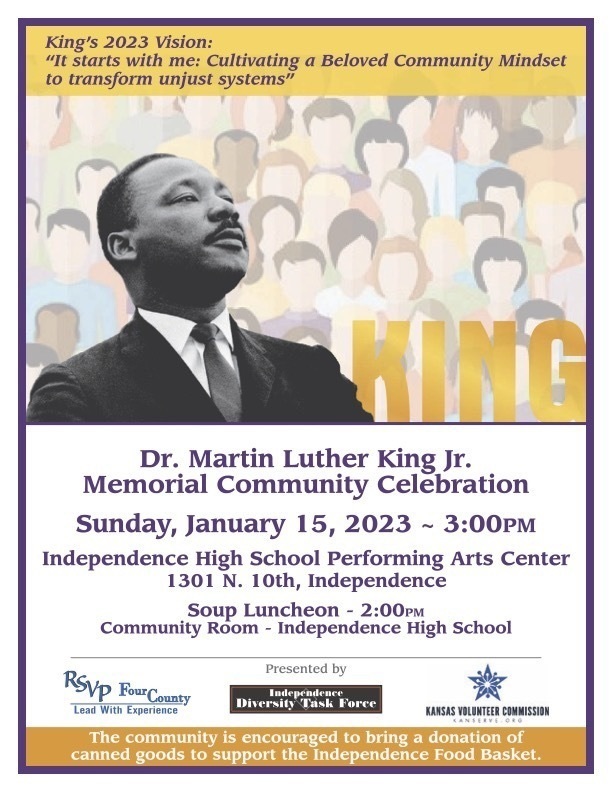 Dr. Martin Luther King, Jr. Memorial Community Celebration