We have such wonderful teachers at Eisenhower. This year we did not have room parents to coordinate classroom activities due to covid restrictions.
Parents, If you'd like to show your appreciation next week, here are some ideas…
You can pick which day(s) you would like to participate or do your own thing.
Nothing needs to be overly expensive, with teachers, it is truly the thought that counts!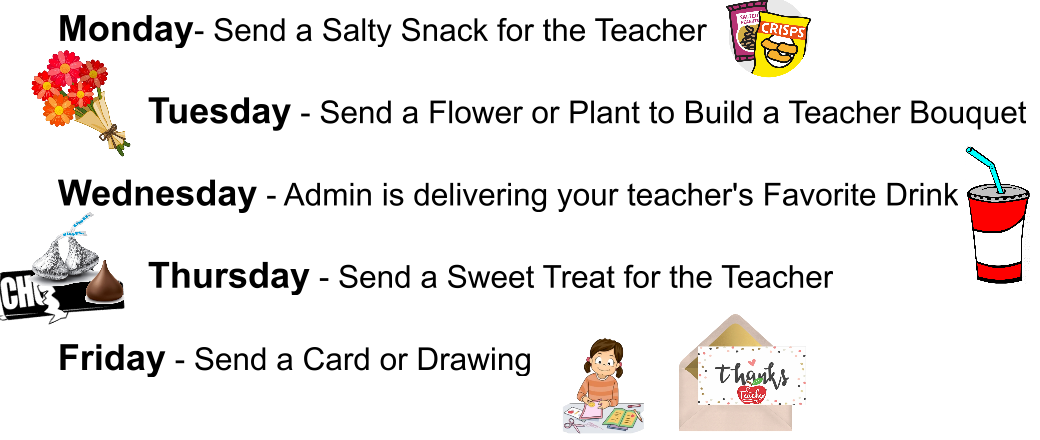 Click on the link to see what your favorite teacher's "favorites" are...